Moderne Press' San Francisco office gets the creativity flowing. Founded by PR and social media professional Connie Wong, Moderne Press is the perfect place for creativity, communication, and clear thinking with its open layout and sophisticated vibe.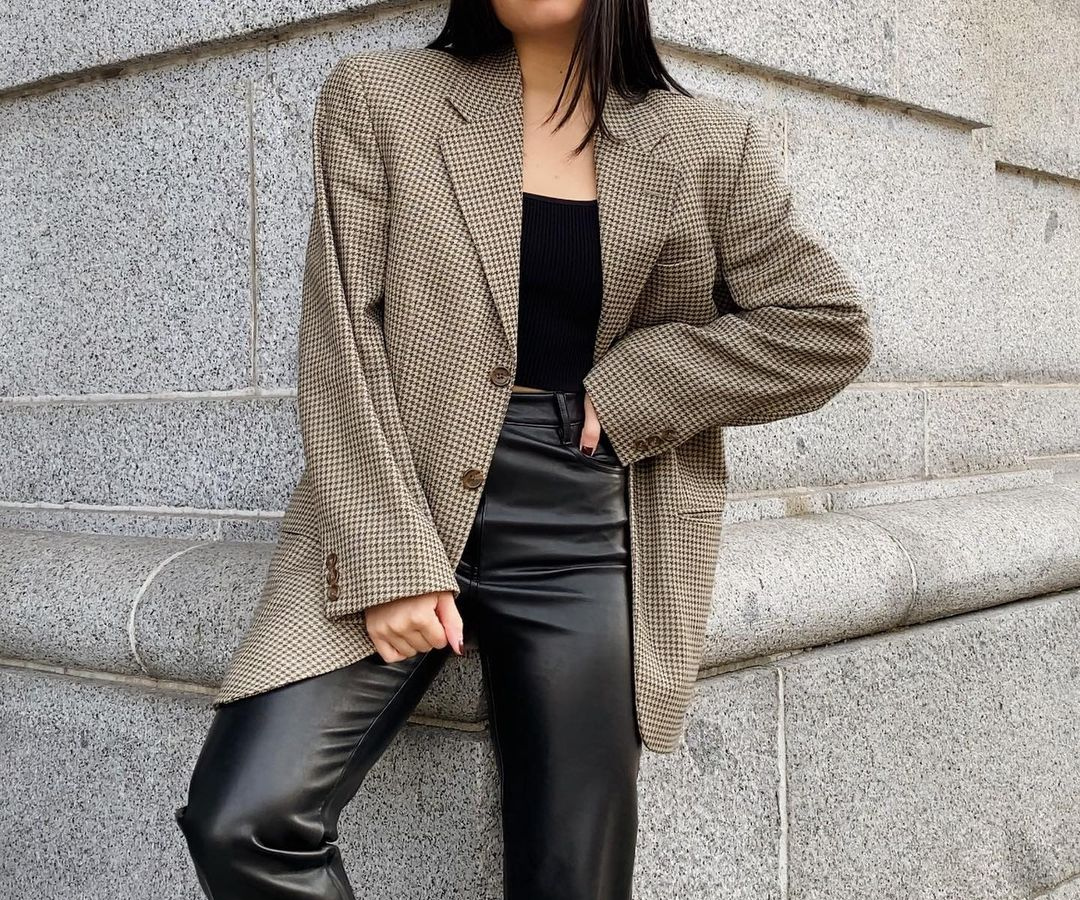 9-5 has never looked better
After studying communication at University of California San Diego, Connie spent a few more years in San Diego working at a PR firm. When she was ready for change, she moved to Los Angeles to work as a social media coordinator for a beauty startup, but she missed parts of agency life so she began freelancing.
Throughout her career, she saw the need that small businesses had for PR, but also the challenge they had with small budgets. Moderne Press was born out of Connie's desire to fill this need and her passion for helping small businesses grow. Today, Modern Press works with fashion, home, and lifestyle brands and their office is in an open loft nestled in the San Francisco Bay Area. It's dominated by white and kissed by colorful details and is where the hustle happens.
Keep reading to find out more about the creation of Moderne Press, Connie's transition to becoming her own boss, and how she decorated this beautiful loft space.
Name: Connie Wong
Age: 31
Current job/company: Owner, Moderne Press
Education: B.A. in Communication, University of California San Diego
Give us a brief career background. How did you get to where you are today? 
Thankfully, I had a bit of a head start in my career by the time I graduated, due to my PR coordinator experience. I was already familiar with the basics of PR and what was required at the entry level, so for me the next couple of years were spent trying to figure out what path I wanted my career to take. The agency I worked for had clients in a variety of fields from tech to hospitality and I had experience working within all of those sectors at some point.
From those experiences, I was able to quickly determine which industries I was excited by as well as those I was not. I always found that I was more successful working within the industries and with brands that I was passionate about and that continues to be part of my agency's philosophy today.
After almost four years at the agency in San Diego, while I had really enjoyed my experience working there, I knew I was ready for new challenges. I moved to Los Angeles and accepted an in-house social media coordinator position at a then-startup beauty media company—way back in the day when blogging was still a baby and Instagram and Pinterest didn't even exist!
At that time, social media and brand partnerships were just in the beginning stages of what they are today and everyone was still trying to figure out how it would all work. While I loved developing relationships with bloggers, I found myself missing aspects of agency culture as well as working with more traditional media. I left the position after a short period and began freelancing for various PR agencies in LA.
Throughout my entire career and during this freelancing period, I encountered talented designers and wonderful small businesses that could benefit from PR but did not have large PR budgets that large agencies command. Moreover, I had always enjoyed working closely with small businesses and boutique brands in my past positions and being part of their growth. These realizations, coupled with my career experience up to that point, led to the launch of Morderne Press. Today we love working with emergent brands and small businesses, helping them gain brand awareness in all types of media—from print to digital!
Running an agency is a lot of work! What's your favorite aspect of running your own business? 
Starting a PR agency was never part of my career plan and actually happened a bit accidentally! While I was freelancing, I encountered some wonderful brands that I knew could benefit from PR and I decided to pitch them my services. I didn't really think about what might be involved (like contracts and legalities). However, as soon as one of them said "Yes!" I knew this was a path I wanted to explore.
My dad, who has worked in a variety of corporate and startup environments throughout his tech career in addition to consulting work, advised that I look into forming a business entity for liability reasons. From there, Moderne Press was formally born! Over the years, I've realized that running your own business has its challenges and does require a lot of hard work. However, it's extremely rewarding to not only define what type of brands we want to work with but to see our clients' businesses grow and to be part of that process.
Tell us a little about one of your most exciting clients or projects.
We're about to enter holiday gift guide season in the PR world, so I'm personally eager to see what our designers will do for the holiday season. It's always fun and inspiring to see new collections and, even more so, sharing it with editors and getting their feedback.
Also, one of our newer clients Chasing Paper, a removable wallpaper brand, has a variety of exciting upcoming partnerships with designers and brands like Caitlin Keegan, Kelly Ventura, and June + January.
What does a day at the office look like?
Every day is different, but it all starts and ends with email! I prefer to start by checking in with my team about the day's tasks and then we're off! We are consistently pitching clients to editors and digital influencers, along with fielding requests from the media. We also handle a lot of media sample requests from our office, so there's bound to be a FedEx/UPS run! The day can also be peppered with calls and meetings relating to client strategy, partnerships, and new business.
Tell us about the neighborhood where you office. What are some of your favorite things about it?
Emeryville is definitely an interesting little pocket of the Bay Area! It's tucked between Berkeley and Oakland, and is right across from San Francisco over the Bay Bridge. A lot of the buildings in this area used to be industrial lofts—some of which are still used as businesses or warehouses and some have been transformed into housing. Emeryville can be underrated, but it's idiosyncratic and business-friendly.
During the weekdays, Emeryville swells with people who work in the area, while the neighborhood quiets down on the weeknights and weekends. I also love a lot of the quirky neighborhood cafes, yoga studios and art galleries—and knowing that some amazing businesses like Pixar, Clif Bar, and Title Nine are based here, too!
How much work did you have to put into the space to achieve its look now?
It took a few months! Luckily, I made the decision early on to get help and ended up working with Felice Press from Homepolish. Having help to put together the overall look, research furniture options, and figure out the space layout made the process much quicker and smoother.
How did you pick an office space? What were some items on your wish list?
Location was definitely a factor! Rent in San Francisco can be astronomical and I knew that it likely would not be affordable within our budget. I had looked in multiple locations in the East Bay, and lucked out with this gorgeous space in Emeryville.
I'm really drawn to open loft spaces so that was at the top of my wish list—though I wasn't sure if it was going to be achievable. Secondly, but equally important, was lots of natural light. For me, those two items together help promote creativity and collaboration, along with the feeling that you can "just breathe" if—and more often than not, when—the day gets stressful. We happily have both of those items in this space!
Moving into an office space is a big decision! Logistically, how does that work as far as leasing? 
Moving into a formal office was indeed a big decision for us! It took months of searching for the right space that was also within our budget. Our lease term is by the year—but remember that contracts are negotiable and that it never hurts to ask!
You have this beautiful open concept office. How did you decide on the layout to create such distinct spaces in one big room?
We expressed to Felice at Homepolish that we needed at least three defined spaces: a work space, a conference area, and a guest area. We also needed storage for our client samples so that was another aspect that had to fit in seamlessly and tidily in our space
We ended up with the guest area in the front by the entry, which made sense. The conference area sits directly behind the guest area and divides the room behind it. Our conference table is used for meetings, but also as an overflow work area for sorting samples or assembling a large mailing—so it made sense to arrange desks alongside it.
How do you decorate such a branded space on a budget? Was that challenging? 
Ahh… budgeting! Never one of my favorite aspects of any process, but necessary! We did have a definitive budget, so working to fill our 800+ square foot space on a budget proved to be challenging. On the other hand, it was also helpful because it made us prioritize what we wanted to spend on and what we could save on or afford to add at a later date.
I wanted to use a lot of affordable neutral pieces with just a few pops of color to animate the space a bit more. Overall though, I knew the day-to-day furniture had to be practical and durable. We splurged on desk chairs—because I really wanted everyone to be comfortable—and conference chairs, which make a fun, cheerful statement. We saved on bookcases and desks since those were the other two items of which we needed multiples. From there, we peppered in accent pieces—like a timeless Heath Ceramics vase or beautifully hand embroidered pillows by Leah Singh.
What are some tips for creating the perfect gallery wall? We love the one in your office!
We love our gallery wall, too! Our Homepolish designer Felice convinced us that it would really make the space and she was right! We aimed for a mix of whimsical, motivational, and pretty prints that reflected the fashion and lifestyle industries we work in but also a fun California vibe as a nod to where we are based. The gallery wall features some gorgeous illustrations and prints by talented artists and photographers—and to keep it budget friendly, I also mixed in some photographs that I had taken over the past few years.
The gallery wall itself was all due to the amazing framing company framed & matted. The founders, Chrissy and Matt Droessler, not only guided us with choosing the best frames for the art but also put together and installed the phenomenal gallery wall design for us. One of the best tips they had was to use butcher paper to lay out the entire gallery wall design. You cut out butcher paper based on each frame's dimensions, tape the cutouts to the wall with masking tape and mark where the hook will go—all before actually doing the installation. It really helps you envision and perfect the end result!
What advice would you give your 23-year-old self? 
Travel more now—while you can afford the time and flexibility!
Connie is The Everygirl…
Favorite way to begin the day? 
I love to start the day with a latte!
Perfect weekend in your city?
Starting the weekend off with breakfast with my husband by grabbing a latte and the amazing toast at The Mill. After breakfast, a leisurely walk around Alamo Square is always lovely, which would then be followed by wandering in and out of the boutiques in NoPa and Hayes Valley. From there, I'd take an hour or two to relax with a massage at SenSpa before ending the night with dinner with a couple friends at my favorite Mexican restaurant, Nopalito.
The next day, I'd keep it more low-key, but I always love to see family or friends so spending time hanging out with any of my cousins' little ones is always a good time. I'd maybe try to catch a yoga class in the early evening to get centered before the week begins. Sunday nights are always best for staying in and recharging so I'd stay cozy by making dinner at home and watching TV or a movie with my husband.
I wish I knew how to… 
Letterpress!
Guilty pleasure?
Sleeping in. I'll take any extra minutes that I can afford! Although I am not getting much of that with a newborn in the house.
Dream purchase for your office?
A Smeg fridge! They're just so darn cute.
Product Sources
Entry/Guest
Sofa, West Elm
Pillows, Leah Singh
Rug, West Elm
Coffee table, Overstock
Side table/stool, CB2
Floor mirror, CB2
Wall hooks, CB2
Work Area
Desks, CB2
White task chairs, Cymax
Desk lamps, Urban Outfitters
Conference
Conference table, West Elm
Yellow wishbone chairs, Apt2B
Bookcase, IKEA
Gallery Wall
Frames, framed & matted
Abstract prints, Britt Bass
B&W calligraphy prints, Cristina Martinez Paz
Stay Focused print, ban.do
Letterpress oyster print, Linda & Harriett
Beach + Palm photos, Jill Thomas Photography
New York Print, Rifle Paper Co. 
Fashion illustration prints, a gift from the agency's very first client/jewelry designer, and now a dear friend, Laura Su of Prismera Design