Ladies and gentlemen, I've done it: I've finished Netflix.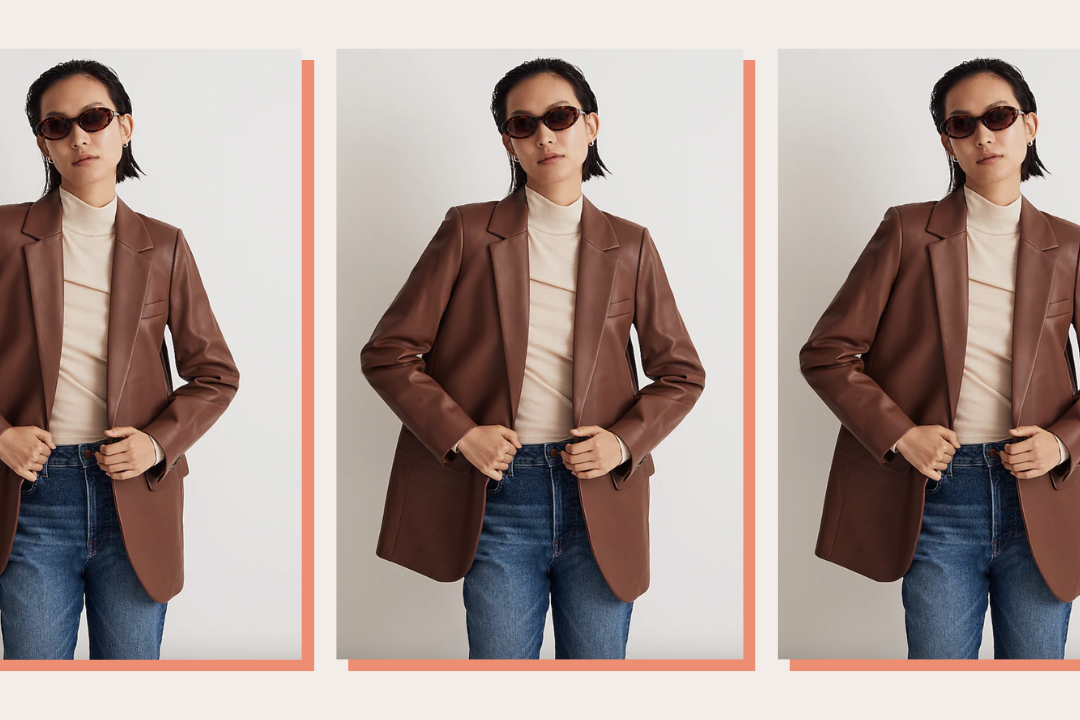 time for your fall wardrobe update!
OK, I'm also a wee bit dramatic. But seriously, I feel like I've hit the bottom of what used to feel like a bottomless pit of shows and movies that Netflix had to offer. Never in a million years did I think that I'd blow through my seemingly never-ending watch list, but times are weird and here we are. Every time that I close the chapter on a series that I'm obsessed with, I'm convinced that Netflix hears my hopeless cries. Just what will I do to fill the void of "Hollywood" now that it's over? And suddenly, my prayers are answered. Week by week, Netflix continues to serve up new hits that make me feel like there is most definitely a God.
Here are just some of the titles that Netflix is releasing over the next two weeks that we simply can't wait to watch:
Release date: May 22
The trailer for The Lovebirds made me laugh some serious belly laughs and is the comedy my life has been missing. This movie is a modern-day, quirky, and misunderstood version of Bonnie and Clyde played by Issa Rae and Kumail Nanjiani and is at the top of my to-watch list for the week.
Release date: May 23
Run, do not walk, to your nearest TV screen because the third season of Dynasty is almost on Netflix! If you already have been watching the first two seasons of the hit drama, you know its magic … if you're new around these parts, welcome. Dynasty is an updated remake of the daytime soap opera that your mom used to watch back in the day. It serves up all of the drama you could ever want in a series and, time and time again, will leave you wanting more.
Release date: May 26
Hannah Gadsby, I love your work! Gadsby is an Australian comedian, writer, and actress who you might know from her first special Nanette. In her Netflix debut, she took an alternate approach to stand-up comedy and used it as a platform to connect with others through past trauma, gender, and sexuality. Back by popular demand, Gadsby hits the stage again to present her second special, Douglas, where she uses her unique voice to dive deep on the topics of popularity and identity.
Release date: May 27
True-crime junkies, this one is for you. This chilling Netflix docuseries is centered around the late Jeffrey Epstein. If you don't know who this dude is, you're probably better off for it. In short, he was a man who used his insane amount of money and power to carry out abuse on females. Now, his survivors are finding their voice, seeking justice, and telling their stories. When this docuseries gets released, you can find me on my couch, tuned in, and listening to the accounts of women who survived his terror.
Release date: May 29
The moment we've all been waiting for! OK, maybe I'm the only one that's been counting down the days for this release … but I simply cannot wait to see Steve Carell in a new role and back on my TV screen. And paired with Lisa Kudrow? Somebody check my pulse. This show was created by the "guys who brought us The Office" so, obviously, I have high hopes.
Release date: June 1
I have not seen this movie in what feels like forever, so I truly can't wait to watch it as soon as it is released on June 1. This story of women supporting women and fighting for social justice is one that is so unbelievably special and powerful, and it gives me all of the warm and fuzzies—something that we could all use a bit of right now.
Release date: June 3
I have not seen this movie yet but I am absolutely pumped for that to no longer be the case! This coming-of-age story is one that follows a high school senior who describes herself to be "from the wrong side of the tracks." Somewhere along this journey, it appears that she meets Timothee Chalamet's character, so no matter what happens in this movie, I think it's safe to say that I would like to be her. Also, this film was directed by Greta Gerwig, so I already know it's going to be an easy favorite of mine.