We're all about being influenced if it means finding the right pieces to join our jewelry box—and from everyday additions to investment pieces, there are a slew of gorgeous jewelers we keep seeing on IG. Whether you're adding to your capsule jewelry collection or need to make a statement, options abound.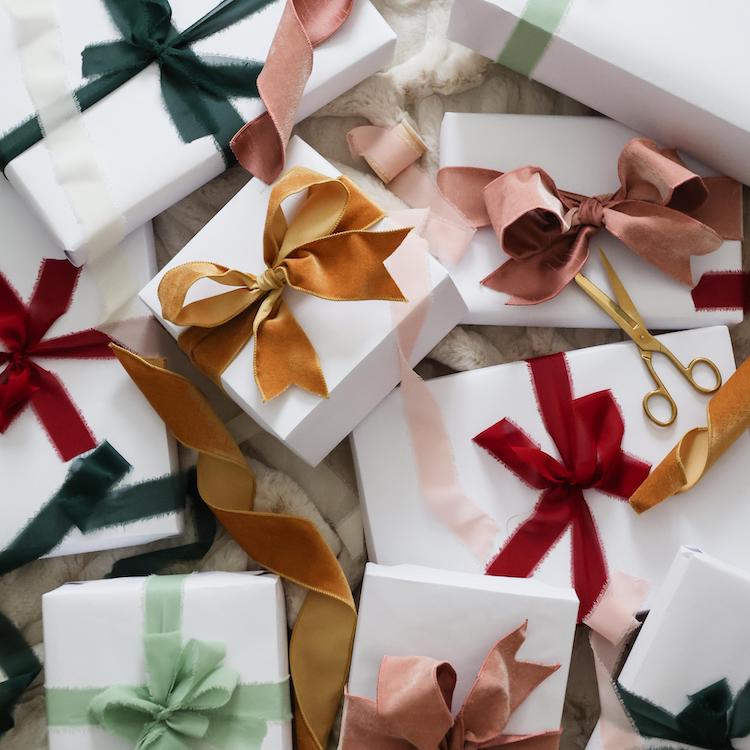 the perfect gifts for everyone—and we mean everyone—on your list
Is Mejuri becoming the perfect neutral basic of the jewelry world? Probably so. Think dainty rings, necklaces to layer, and yes, every influencer you follow has a stack or two of their bestselling pieces. Diamonds are ethically sourced and prices are extremely reasonable for the quality of their line up of 14k gold baubles. Built on the idea that our every day should be worthy of lovely pieces, these gorgeous baubles do really hold up to regular wear.
You'll Love
These baguette hoops have an insanely unique shape and would be a great gift for a friend's special occasion. If you think pearls are just for nana, take a stop by the under-$100 pearly gold anklet. Organic and a little undone, it's begging to peak out from a brightly-colored maxi this summer. Stephie Tchamanian launched the line almost 10 years ago out of her apartment, naming it after her late sister Lisa, who she called Lili. Can you think of a more beautiful story to go along with a Mother's Day gift?
You'll Love
I've seen an SVNR girl—and you have too. She's somehow already a regular at the local coffee shop that just opened last week, has an up-to-date travel story about a place you have to map check, and can give you a brilliant dissertation on the effects of climate change. Founded in 2018 in Brooklyn (did you already guess that?), SVNR couples a commitment to sustainable production with gorgeous, unique pieces. Instagram went nuts over the countless combinations of asymmetrical earrings, but our coffee shop gal has already moved on to the shell and beaded barrettes.
You'll Love
Neutral-lovers step aside a moment—the multicolored indigo ring is the star here. It would work in beautifully with whatever your normal jewelry round up looks like. Slightly more delicate shapes and some quirkier custom pieces make this a fun option for your weekend wear. Founded by an all-female team, these ladies are committed to quality—all the pieces are hypoallergenic and tarnish-resistant.
You'll Love
Their "class ring" is somehow the chicest piece of quasi-high-school memorabilia you didn't know you needed. Each ring is crafted after one of the elements—earth, wind, water, fire—and carries its respective special meaning via "tasting notes" that they fully explain. Their pieces are responsibly sourced and the casts used to create these particular rings are made from 100 percent post-consumer recycled materials. (PS. I need someone who's having twins to immediately gift themselves this unique duo face signet.)
You'll Love
Can gorgeous gold be both jewelry and a service? Because it feels like you might just be willing to pay extra for the brilliant way Missoma styles their necklaces, grouped into layered sets for a single price. Missoma also gifts like a dream—beautiful packaging and quick shipping means you're never more than a few days away from a gorgeous gift. The wide range of price points and styles means that you can keep going back birthday after birthday for the same friend, and she'll only thank you for it.
You'll Love
Missoma
a Meghan Markle favorite!
If you're in the market for a big ticket jewelry purchase, this is a fabulous option for diamond rings, milestone-marking necklaces, and gifted jewelry. Direct-to-customer pricing takes out an insane chunk of the markup in this price range for diamonds. Further, there's a reason Noémie is known for incredible service. (Don't let the persistent pop up chat box scare you off.) From free ring sizers to free shipping and returns and super prompt email responses, the company makes it incredibly comfortable to shop for jewelry at this price point fear-free.
You'll Love
Have you been IG influenced on a jewelry purchase? Which pieces have you loved?