I hold my all-time favorite Trader Joe's items in the highest regard. From the Mandarin Orange Chicken to the fan-favorite EBTB seasoning, I have built up an army of once new Trader Joe's products that serve as constant staples in my home.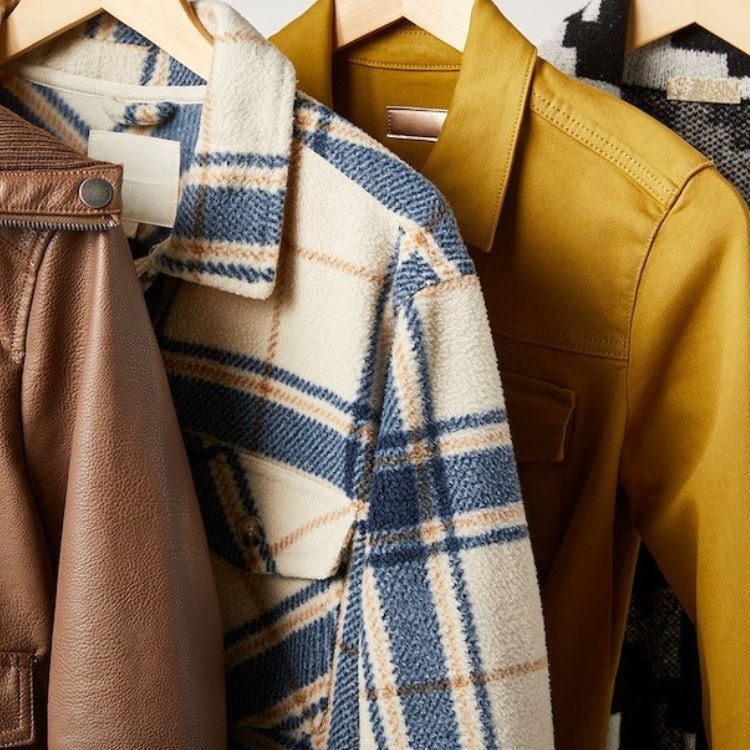 ...and it's wallet-friendly
When I find something that I like, I stick with it. Take my meals for the past four days for example. For breakfast, I have a chocolate protein smoothie. For lunch, a chicken caesar salad. For dinner, a Gigi Hadid-inspired vodka pasta with Banza noodles and spinach. For dessert, Trader Joe's frozen dark chocolate bananas. And, while it lacks variety, I look forward to a routine that features my favorites. Why ruin a good thing, right?
So when I add something new to my otherwise mundane lineup, I am typically a bit skeptical. If I hate it, I am filled with regret and curse the 15 percent of me that craves adventure. If I love it, I'll recommend it to everyone I know and use it until the end of time. So when I try new Trader Joe's products and decide that they can hold their own as one of my guaranteed go-tos, I feel the need to shout it from the rooftops. This month, I tried 10 Trader Joe's items for the first time. Here are the six I'll buy again and again and again:
1. Old Amsterdam Premium Aged Gouda
I truly don't know how I lived without this Old Amsterdam gouda cheese that boasts a hint of butterscotch and a bit of crunch from ripening crystals. What are ripening crystals, you ask? I wish I knew. But when a block of cheese is this decadent, I don't ask questions. It's the perfect mix of salty and sweet and I may or may not have eaten this entire wedge in one single sitting.
2. Moroccan Argan Oil Hand & Body Cream
I've never been one to go wild over non-edible items at Trader Joe's—until this Moroccan Argan Oil cream appeared in my life. My other gig as an emergency department nurse leaves me with the driest and flakiest hands in all of the land (washing your paws before and after every single patient interaction will do that, I guess). Yum. A coworker of mine bought this hydrating lotion for community use at our nurse's station and we absolutely swear by it. So much so that I bought my own for at-home use.
3. La Colombe Coffee Oat Milk Latte
This is the crap-I'm-running-late-and-didn't-leave-time-to-make-coffee find of my dreams. Since trying this canned, oat milk latte, I've returned to TJ's to stock up for emergency use. It's lightly sweetened without being overbearing, is super smooth, and carries the caffeine content of 1.5 cups of coffee. It doesn't replace my fresh morning at-home latte, but it's the perfect option for days when I'm running late and need a little extra help to kick out the last of my delta waves.
4. Raisin Rosemary Crisps
You've heard of Fig & Olive Crisps but have you heard of Raisin Rosemary Crisps? Without a direct side-by-side comparison, I can tell you that these are just as good, if not better. I've found that while the flavor of the Fig & Olive Crisps is on point, the texture is a little bit tough and, at times, hard to eat. With the Raisin Rosemary Crisps, this is a non-problem. They're perfectly crunchy and have a sweet-meets-salty flavor that will complement just about any cheeseboard.
5. Grilled Chicken Strips
Since my initial encounter with this frozen find, I've picked up at least two bags per week. I love popping these frozen strips into the air fryer (400 degrees for five minutes) and using them in my salads. I am the queen of buying raw chicken, promising myself that I'll marinate and meal prep it, and then "forgetting," which has led to a lot of food waste over the years. This frozen, heat-and-eat chicken tastes fresh AF, is beautifully tender and has been the meal prep solution I've always needed.
6. Greek Yogurt Chunky Guacamole
Holy moly, this dip is such a game-changer. It tastes just like regular guac but get this: it's made with less fat and fewer calories than your typical guacamole because it's made with Greek yogurt. This million-dollar idea has earned itself a permanent spot in my fridge. And since it's bEtTeR fOr yOu, I'll be eating it by the spoonful and won't give it a second thought. Thank you for coming to my Ted Talk.