When this whole mess first happened, the first to go was my night routine. At around 2am, I'd turn out the light, plop my laptop on the nightstand, and wipe my face with a makeup remover. If I was feeling sassy, I'd put on a lip mask. That was pretty much all I could bring myself to do every night. But I could feel myself slipping into a depression, and I decided to make a daily schedule to keep myself busy and entertained when I felt those down feelings. The first thing that needed serious help? My night routine.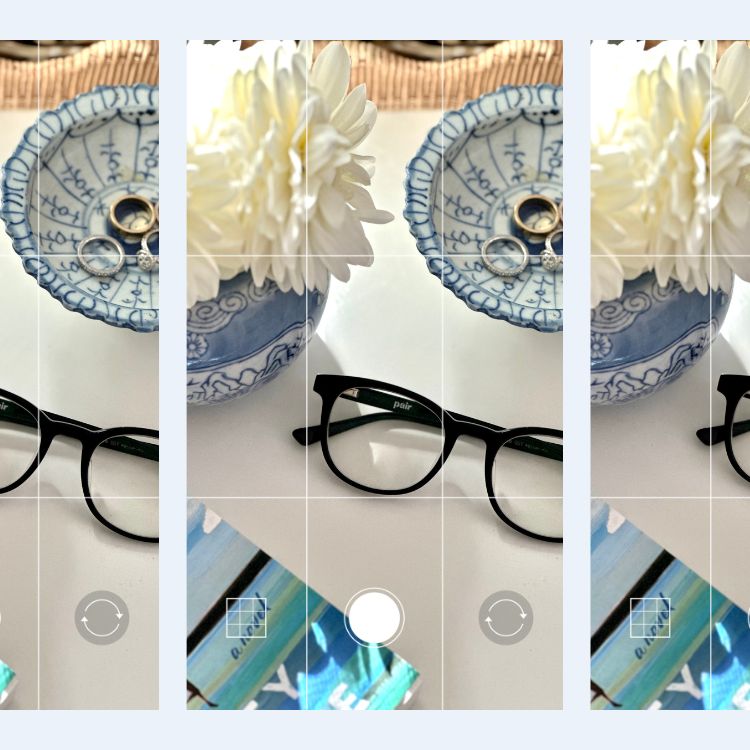 it's like getting three pairs in one
Now that we're not going into an office in the morning, my night routine isn't as focused on getting myself ready for a smooth morning; rather, it's about relaxing and unwinding for the day I just had instead of preparing for the next day. If you're also struggling with some anxiety and worry right now, or just need a pick-me-up every so often, here are a few changes you can make to your night routine for a little extra calm at the end of every day.
1. Update your notification preferences
I'm all for putting my phone away when it comes time for bed, but I've gone a step further and changed my notifications. I put my phone on "Do Not Disturb" as soon as I lay down for bed, not to purposefully ignore my friends, but to keep myself from reading the news or scrolling on Instagram. I've turned off most of my news notifications (I've found NYT to be the least trigger-y), and I turned off notifications for Instagram as well. This has made my brain much happier these days. This isn't necessarily a part of your routine every night, but over time, you'll be more excited for your routine knowing you don't have to worry about hopping on your phone and getting stressed out just before sleep.
2. Shower at night
I have a morning shower-er since I can remember. Oily hair means that the act of just sleeping on my hair makes it look a mess by morning, so I typically shower every morning and wash my hair a few days a week. But no one is necessarily seeing our hair right now, so we can use that shower time to deep clean, relax, and focus on ourselves. I like to use the steam to open up my pores before I go into my skincare.
This is also a great time to try all those techniques you've been a little too afraid to try when you know you have to head to work the next day. Our Senior Graphic Designer Kelly told me a long time ago that she conditioners her hair first, then applies shampoo—I'm finally giving that a try since if it doesn't work on my hair type, no one has to see my hair the next day. I also swear by oil cleansing my scalp which can be a little intimidating to try at first. Aside from hair care, try new methods of exfoliating (I love to exfoliate with a coffee scrub the day before I shave) or a new DIY. If it's in your budget to try new products right now, that's another fun way to spice up your evening shower without the stress of wondering how it'll affect your hair or skin.
3. Do a full skincare routine
I've said it a thousand times: I'm pretty lazy when it comes to skincare. But right now, skincare feels like something I can control—an ally rather than an enemy. I've done a lot of research (reading Joanna Vargas's Glow From Within was part of it!), had a tele-health appointment with my dermatologist, and spent some time really figuring out a routine that would work for my skin. It's been nice to finish my day with a routine I set for myself, and the consistency has not only helped my skin look better, but it makes me feel better (perhaps a control freak problem).
Because I'm not seeing anyone, I've made it a point to experiment with ingredients and actives (such as AHAs, BHAs, and retinoids) that I otherwise would be worried could irritate my skin. I've added these to my routine slowly, taking notes of how my skin reacts (I made a dedicated five pages to my bullet journal all about my skin–yes, I tend to go all-in when I get into things).
On top of developing a strict routine, I've given myself the time to really take care of my skin. I've added masks, exfoliation, and all those little extras that I typically don't have time for.

4. Facial massage
While this is part of my skincare routine, doing a facial massage every night is much more about relieving stress rather than making my skin look better. I apply an oil to my fingers and massage it into my skin, sometimes using a gua sha or a massage tool if I feel like it. It's been a self-care ritual that has stayed in my routine for a long time, but I'm doing it pretty much every night right now.
5. Stop working at a certain time
I have a tendency in usual life to finish work just before bed. I typically feel my most creative once I've turned down the lights and snuggled into bed, but I'm forcing myself to log off when it's time and focus on me the rest of the night. When it feels like we never leave the workplace, it starts to feel like we're always on-the-clock. Instead, I'm keeping work to work hours and trying to keep away from my work computer as much as possible when I'm not on. Lately, I'll log off and do an activity right away to switch my brain from work-mode to life-mode. Reading, coloring, watching a show, writing (for fun—something I've gotten back into while being stuck at home!), cooking, and cleaning have been some of my favorite ways to do that.
6. Your CBD routine
Typically, I take a dropper-full of Equilibria CBD before bed. However, since my anxiety levels have been a little higher, I've been taking a soft gel in the morning and a dropper of the CBD oil as needed. I'm not having as many issues falling asleep as usual, but instead am experiencing more spikes in anxiety throughout the day. This change has really helped me manage stress, but you should decide what will work best for you. If sleep is a problem, place your focus on treating that. This is a time to reevaluate what your body and mind need right now. That's one of the reasons I love CBD—it's totally customizable to your needs.
7. Stretch
I'm finding it difficult to motivate myself to workout, but staying sedentary most of the day negatively affects my mood too. I've added in this nighttime stretch routine from Blogilates because I can literally do it on my bed (I'm currently living in my childhood bedroom which has since become my mom's storage room, so space is limited) and it requires zero flexibility. It's small, but if that's all I can muster right now, I'm OK with it.
If you are working out right now, it could be a good idea to leave workouts to just before bed. Waking up early in the morning to work out is an awesome habit to be in, but it could be a good idea to change up your routine for right now to see which you prefer. I always loved working out in the evening (LOL, notice the past tense) because it helped me relieve the stress of the day and focus on my body just before bed. As previously explained, for some of us, this is a great time to challenge our usual routines and try new things.
8. Listen to an audiobook
I don't have access to a bunch of books to read at the moment, but I'm a bit of a stan for my public library. I put a bunch of books on hold to listen to while I'm working, but I also take some time to listen as I'm falling asleep. Audible, as well as the Libby by OverDrive app, has a sleep timer that makes it easy to get back to my place if I happen to fall asleep while I'm listening. You can obviously replace this with actual reading if that suits your fancy, but I've found listening to an audiobook to be even more escapist than reading. Whatever it is, make sure it's something that calms you down—and I'm not saying that has to be romance or self-help. I find an escape in thrillers and dramas too!
How are you changing your night routine for WFH life?