From Corporate America to full-time blogger, Olivia Trewatha is the fashionista who will make you rethink what you wear to work. From personal style to lifestyle resource, Olivia shared with us the evolution of her blog, formerly Corporate Catwalk and now Olivia Jeanette, and the differences between working in corporate and creative fields.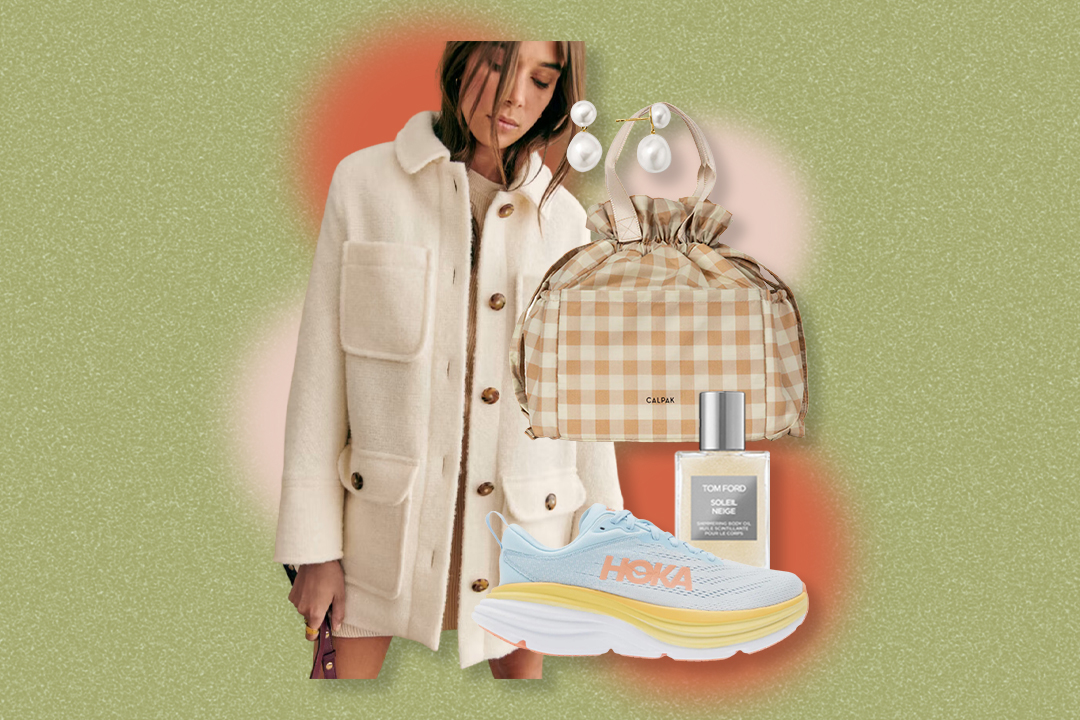 Currently, she's living in New York City with her husband and baby boy in their 1,100 sq ft apartment that has typical NYC quirks. She shared with us how she decorates her home, her favorite city spots, and her fashion inspirations. 
Name: Olivia Trewatha
Age: 33
Square Footage: 1,100
Rent or Own: Rent
City, State: New York, NY
Years Lived In: 4 years
What was your first job out of college and how did you land it?
My first job was as a technical recruiter. I moved to California after graduating college and it was the first place I interviewed. Silicon Valley was super intriguing to me and this job allowed me to work with some of the Valley's biggest companies.  


How has your blog developed over the years?
My blog started off very much as a hobby. I wanted a place to share the clothes I would wear to work on a daily basis. It has slowly evolved into a full-time job and more wholistic of our lives here in New York City. It has been really great to be able to share corporate dress, home decor, travel, baby, fitness, etc all on the same platform.
As someone who has worked both in corporate America and in the creative landscape, what have been some challenges you've had to overcome?
I think the biggest difference between my corporate job and my blog is who I am working with on a daily basis. You are still serving your clients but the conversations you have are quite different. Talking software implementation is a little different than marketing for a summer collection.
We're obsessed with the mix of patterns and textures you've chosen for your living room. Do you have a system for choosing which pieces will work well together?
It has been very much been a work in progress. We have gone through a lot of changes over the nearly four years we have been here. We like mid-century modern furniture so we try and stick with that aesthetic throughout.

What (or who) are some of your favorite sources of inspiration?
Olivia Palermo and Mura Duma.
As many of us know, the real estate market in New York can be treacherous. What was on your wishlist for your space and what were some non-negotiables?
We actually very open and didn't have a big wish list. We thought we wanted a loft and all new updates. Those "wants" went out the window when we walked in the door to our place. The views made us not care about anything else. We knew we had a winner!

What was it like designing a space for yourself and your husband? Do you have similar design aesthetics?
We both contribute to the ideas and decisions. A lot of our ideas come from Pinterest, Instagram, and simply visiting stores to get inspiration. It's been really fun to see how much our place has changed over the years. I am sure it won't look the same a couple years from now. We are pretty spontaneous people!
For a New York City apartment, your home looks remarkably spacious! How did you achieve this look?
We have tried to keep things simple. Not have super bulky features. But truly the only way to achieve a spacious look is to limit the amount of "stuff" you have.


Were there any quirks in your home you had to design around? If so, tell us about them.
Anyone who lives in NYC will chuckle at this question. I refer to New York City apartments as Frankenstein apartments. The buildings are usually historic (aka old). Our apartment building used to be a hotel and our one-floor apartment was once two separate hotel rooms. It's fascinating to think about how many people walked through our front doors. All the stories. That's why I love this city!
Yes, our home has a lot of quirks, but we kind of love them! It makes it feel more New York! Two of our favorite quirks; you have to go through our bedroom to get to the bathroom and Sebastian's nursery is off our kitchen and is approximately 5×5.


Do you have a favorite room in your home? Where do you end up spending the most time?
Our favorite room in the house is actually our bedroom right now. We just love it. It's so cozy plus Sebastian sleeps in our room right now as well. We love having him so close! When it comes to spending most of my time, you can typically find me at my desk. I'm either editing photos, catching up on emails, or Facetiming grandma and grandpa!
With a new baby at home (congratulations!), has your living space or how you navigate within your home changed?
Thanks! We had to get creative with space. What used to be my walk-in closet was turned into the nursery. It's a small space but works perfectly for Sebastian's room. Fortunately, we have quite a few closets so we were able to find space for all my stuff.
It's a very small (5×5) room. We actually worked with a designer to help us find the right pieces for the space. We kept it very simple with white furniture to give it an open feel and added color with pictures and other accessories. We're really happy with how it turned out.
What are some of your favorite places to shop for decor?
Serena & Lily — I love their new collections every season.
Rove Concepts — They have beautiful modern mid century furniture

Can you share your favorite spots in NYC with us?
A perfect day would be taking the ferry to DUMBO, grabbing a pizza at Grimaldi's, and then hanging out on the lawn under the Brooklyn bridge. We'd grab ice cream sandwiches from Jacques Torres (the chocolate chip cookies are heavenly!). As we make our way to Brooklyn Brewing Co, we'd snap a few photos with the Manahattan skyline. The best view of the city is from DUMBO… in my opinion.
Olivia Trewatha is The Everygirl…
Red or white?
Red
Favorite beauty tip?
Wear lipstick. Red lipstick. Be bold!
Your camera roll is full of…
Photos of Sebastian.
Perfect weekend trip?
Lobster rolls and ice cream in Kennebunkport, Maine with the family.
If you could have lunch with any woman, who would it be and why?
There are so many great women out there, so it's tough to narrow down to just one. However, I truly admire Eva Mendes. Her background, style, family values, and humor are so relatable to me. She's beautiful and has been incredibly successful in her career. With all of her fame, she maintains her class and modesty. For lunch, we'd have to have a mix of Cuban and Mexican food! Sounds amazing!!