A few months ago, I wrote an article about books to read before they hit the screen. While researching for that, I discovered that a book I had just read (and thoroughly enjoyed) was soon to be a TV show on Peacock. The show is One of Us Is Lying, based on the best-selling book with the same name by Karen M. McManus. I started watching it last weekend—and binge-watched it all in two days.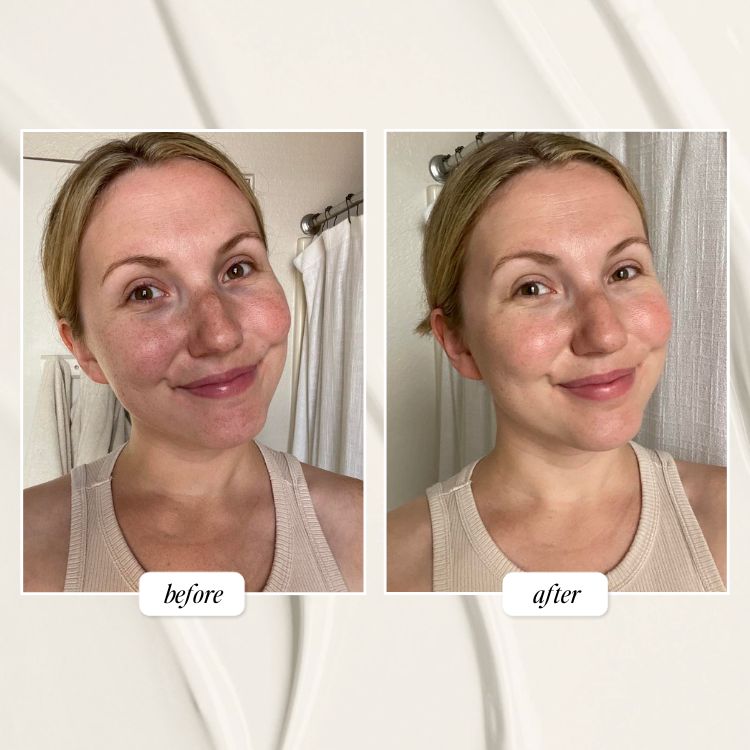 I've talked about it before, but I'll say it again: Even at 25 years old, I simply cannot get enough of books, TV shows, and movies in the Young Adult genre. I just love the drama and slight cheesiness that they have to offer, so no, I will not be moving on from the category any time soon. Although this story takes place in high school, it also has elements of recent "adult" mystery/thrillers that we have all loved, such as Only Murders in the Building and Nine Perfect Strangers.
One of Us Is Lying is an excellent show, but I enjoyed the experience even more because I read the book as well. I would highly recommend doing both because it's so fun to compare details and see the characters you fell in love with while reading come to life on screen. There is also a sequel to the book, so I'm hoping that means more seasons of the TV show.
You can stream all eight episodes of One of Us Is Lying on Peacock now. Episodes one through three are completely free, but you do need a premium subscription to watch the rest. Pro tip: If you have cable through Xfinity, you automatically get a premium Peacock subscription.
So what's the show about?
Don't worry, there are no spoilers ahead. In a The Breakfast Club-esque scenario, five students—a brain, a beauty, a criminal, an athlete, and an outcast—find themselves in detention on the first day of school under mysterious circumstances. But before detention is over, one of them, Simon, winds up dead. The death initially appears to be an accident, but cops soon suspect foul play, and they determine that the only people who could've pulled off a murder are the ones that were in the room.
The thing is, Simon runs a popular Gossip Girl-style online blog that reveals students' darkest secrets, so he has a lot of enemies at school. The same day that he died, he teased his biggest reveal yet: four secrets that would bring down four students with everything to lose.
The rest of Bayview High doesn't know who the secrets are about, but the students who were in detention with Simon that day—Bronwyn, Addy, Nate, and Cooper—quickly realize that the secrets are theirs, and that serves as motive for Simon's murder in the eyes of the police.
But even though Simon is dead, the secrets are still being revealed one by one on his gossip app. The foursome realizes that there must be someone else involved and sets out on a mission to figure out who it is and clear their names. They're working together, but as time goes on, they realize just how far people will go to protect their own secrets.
Overall, One of Us Is Lying has the perfect mix of high school drama, young love, mystery, and suspense. It has elements of some of our favorite shows of the past—other than the shows I've already mentioned, it also reminded me a bit of Pretty Little Liars and 13 Reasons Why—but it was really a fresh take on YA thriller that was not predictable or overdone. The storylines of the book and TV show are a bit different, which I actually liked because it meant I didn't know every single thing that was going to happen.
TLDR: Here's the short list of reasons you need to add One of Us Is Lying to your watch list ASAP…
1. The soundtrack is amazing. I found myself singing along to some of my favorite songs throughout different episodes. We get Harry Styles, Olivia Rodrigo, and Halsey, plus a bunch of lesser-known music that's just as good.
2. The fashion is on point. In every episode, I was admiring different characters' outfits and thinking about ways I could recreate their looks in my own life. The wardrobe department did a great job—every character's personality was perfectly reflected in their clothing.
3. The show has a top-tier cast. One of the things I love most about watching young adult shows on different streaming platforms is witnessing a new generation of stars get their start, and this show is no exception. Everyone was phenomenal, and I think we'll definitely be seeing more of them in the future. Based on the behind-the-scenes on Instagram, this cast has excellent chemistry both on and off screen—I'm getting major OBX vibes.
4. There is a major plot twist. Just when you think you have it all figured out, it turns out you absolutely do not. The last few episodes are full of twists and turns I never saw coming—even having read the book, as the show is a little bit different plot-wise.
5. It ends with a cliff-hanger. This might be annoying to some, but I love when a show ends on a cliff-hanger because it leaves me hopeful for another season. It also leaves me with that feeling of "I just need to sit here and process what the heck just happened" that we all know and love.
6. We even get a little romance. One of the things I loved most about the book was a little love story between two of the characters. Of course, as everything's falling apart around them, an unexpected pair finds their way to each other.
7. It's full of scene-stealers. I just have to mention that although the four main characters are truly phenomenal, the supporting cast is just as good. I found myself especially impressed by Addy's best friend Vanessa, played by Sara Thompson, and Bronwyn's sister Maeve, played by Melissa Collazo.
All eight episodes of One of Us Is Lying are available to watch on Peacock now.
more shows to add to your watch list