If there were ever a spokeswoman for online dating, it would be me. My friends have heard me sing the praises of online dating for years, I signed up for Bumble the first minute I was single, and I'm quick to offer to start swiping and chatting when a single friend hands me their phone.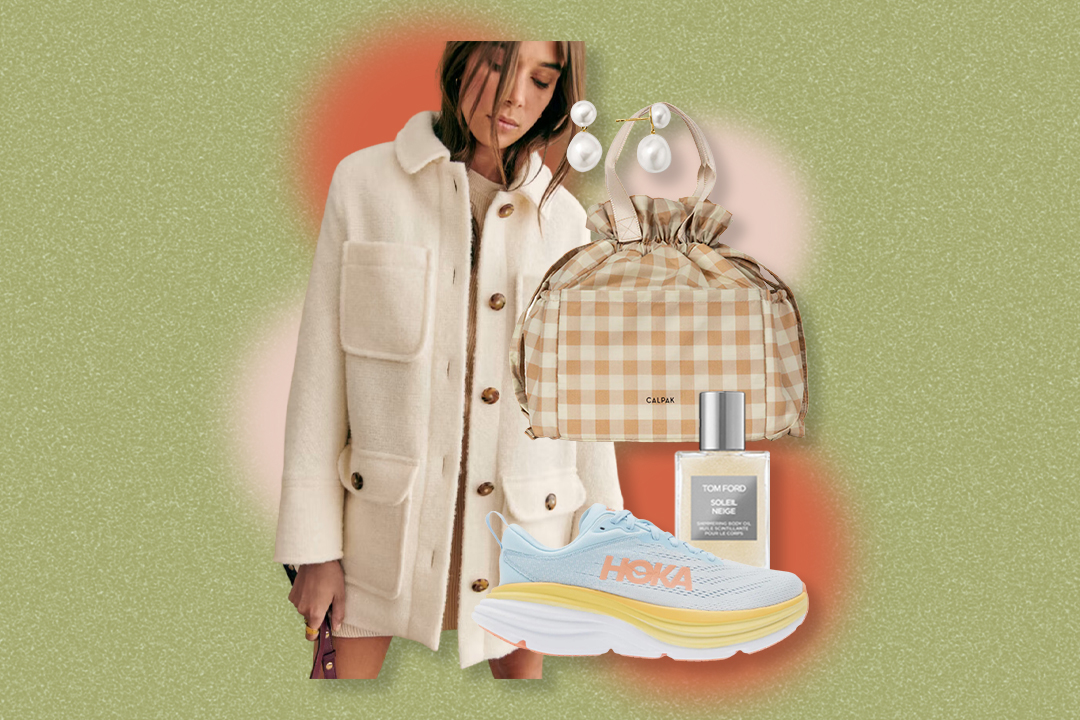 I know online dating gets an unfortunate rap. Between ghosting and unsolicited messages, there are those who are eager to give up on online dating altogether. But I'm here to tell you that it's not all bad. Online dating is the best step you can take when you're newly single if you're willing to be open, put a bit of effort into meeting new people, and be optimistic that a learning experience could be behind your next right swipe. So, without further ado, here are the lessons I learned while perfecting my best Bumble intro.
1. It helps you define what you do and don't want in a partner
Hands down, the best thing that I got out of online dating was defining what I did and didn't want in a partner. I spent most of my 20s in and out of long-term relationships—those were major learning years that I missed! Swiping helped me recognize someone with potential versus someone who is just going to flake (if they're always "busy" early on, move on!). It helped me understand the difference between chemistry and compatibility, and it led me to define the qualities I did and didn't want in a partner. Remember: consistency, reliability, and a great laugh all trump the ability to flirt via text for hours.
2. You learn that your identity is only defined by you
There's no better way to get to know yourself than to tell your story again and again. You'll learn that the simple facts of who you are make you unique and intriguing. And you'll realize that your worth is not defined by how a date goes or whether that Tinder pen pal fizzles out before you ever meet up. You define your identity and you create your own story—a good date doesn't make or break you.
3. It's true: there ARE plenty of fish in the sea
My friends can tell you that one of my favorite dating mottos is, "It's all a numbers game." And it's true! I went on 35 first dates during the year I was online dating. Were all of them great? Nope—if they were I could have stopped after number one, right?! (Shout-out to that date #1—super easy to talk to and still likes my Instagram pics four years later!)
But, seriously, of all those dates, I can count only one or two that was truly bad. It's all about committing to meeting new people, having interesting conversations, and learning that almost everyone brings something to the table. There's an almost endless supply of people to match with—so give a few a chance. If they don't work out, it's on to the next.
4. You build your confidence
As I was discussing this article with my husband (who also went on more than a few online dates in his day), he said that the biggest benefit to online dating for him was building his confidence. If you've been out of the dating scene for a while, it can be intimidating to take that first step into asking someone out—online dating lets you ease back in. You send a few messages, feel it out, and when you're ready, agree to meet someone for a quick drink or coffee.
With each date, it'll get easier. You'll find your go-to date spot, develop your surefire conversation starters, and realize that you're a catch.
5. Your priorities become even more clear
We already discussed how priorities relate to what you want in a partner, but it also applies to how you spend your time. If you want to go on a date every night, get after it! A frenzy of dates is 100 percent possible when you're swiping. But don't forget that you need time for you and the other facets of your life. As you're managing messages and dates, you'll learn to set boundaries so that your needs and priorities are kept in check.
6. You are forced to remember that there is a human on the other end of the swipe
Another old adage here, but remember: treat others how you want to be treated. I've seen friends of all genders act like online dating is a virtual game, as if they can be outright mean in Bumble conversations or not show up for a date and it doesn't matter. But the person on the other end is real (hopefully) and they do have feelings, and online dating is a good reminder to just be nice.
So, if you're newly single and wondering whether you should take the plunge into online dating, know that it's not all bad. Truly, it's an opportunity to grow your relationship with yourself. Swiping, dating, and talking to new people is an awesome chance to learn more about what you need, what you prioritize, and who you are as an individual and as a partner. Things that will all serve you as you continue to date, stop dating or do whatever makes you happy.
And, OK, OK, I'll add the disclaimer that, no, I did not meet my husband via an app. We met 100 percent randomly at a concert, BUT we did match on Hinge as I laid in bed the next morning going through the usual routine of swiping through my matches, so I like to think the universe would have brought us together one way or another.