Workwear means something different to everyone, but whether your office dress code is business-casual or just plain casual, looking professional and put-together at your job is a must. The problem with that? Workwear can get boring, and it can get boring fast.
Just because your office doesn't allow jeans and you can't wear what you'd throw on on the weekend doesn't mean that you can't show off personality in your work attire. While you probably aren't going to be wearing this season's trend of wearing your bra as your shirt to your office—but if you are, more power to you—there are other of-the-moment pieces you can add into your workwear mix to feel more you from Monday through Friday. And since you're wearing workwear for the majority of the week, it's important to make sure your professional wardrobe is full of things you actually want to wear.
With pieces from espadrilles to leather trousers to trench coats, we've styled seven different work-appropriate outfits for spring 2020—and have a feeling they'll give you a new pep in your step on your morning commute.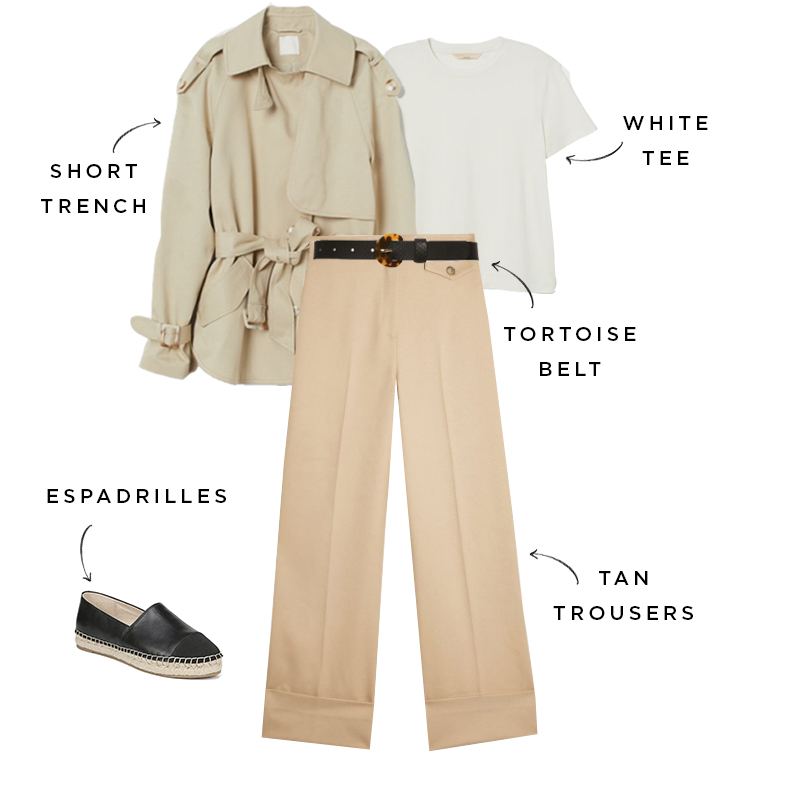 trousers / belt / trench coat / tee / espadrilles
dress / sandals / sunglasses / bag
skirt / top / sandals / sunglasses
pants / top / espadrilles / necklace
dress / shoes / bag / sunglasses
blazer / pants / loafers / top / tote