So … can we cancel 2020 yet? There's no denying it's been a rough year for many of us (and it's only March). Being an English major, I love a good metaphor, and I'm hoping that spring brings a happier mood as the weather gets warmer (you know, the season of blooming after a dark winter is a metaphor in every literary novel of all time).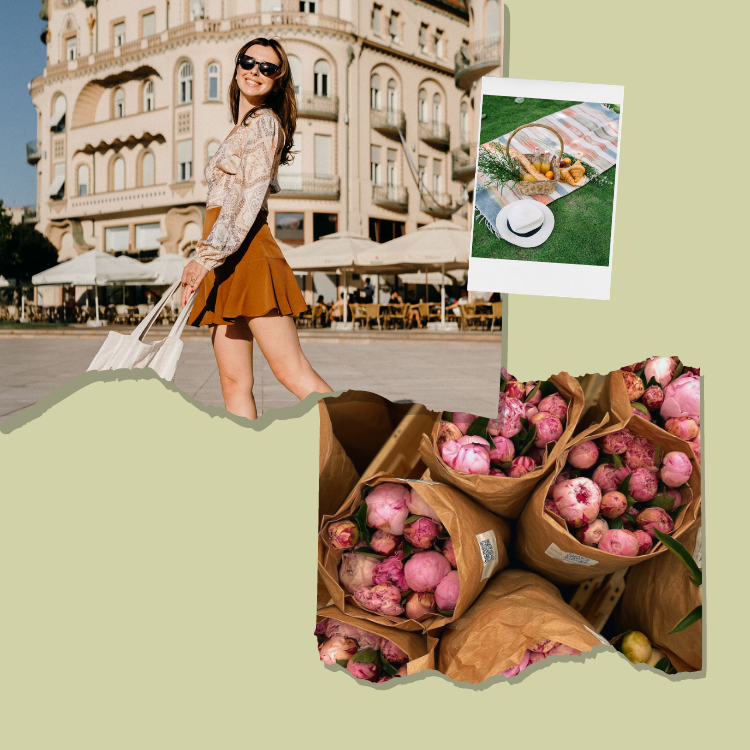 read this if you're in your saving era this summer
Now more than ever, we need to have fun with our #OOTDs and wear clothes that make us happy (think: bright colors, bold accessories, and airy materials). It's time we bring fun back to our wardrobes and brighten up our clothing as we brighten up our moods. Here are nine fashionable, trendy, and happy outfits we'll be repeating all season long:
1. Pastel Sweater Blazer + White Blouse + Light-Wash Jeans

One of our favorite wardrobe staples, the iconic sweater blazer, works perfectly for spring in a pretty pastel pink. It's cozy enough for the last of winter's chill, but light enough for the season. Pair it with a flowy blouse and white or neutral accessories for the perfect spring look you can wear to work or brunch with the girls.
2. Top with Accent Sleeves + Skinny Jeans + White Mules

Making your #OOTD stand out is all about finding "wow" pieces that add interest to a basic outfit formula. Accent sleeves are all the rage this season (we're especially drooling over puffy sleeves and padded shoulders), while comfy flats with a satin finish and stand-out detail make this look an upgraded version of the basic top, skinny jeans, and flats formula.
3. Animal Print Midi Skirt + Black Tee + Denim Jacket + Sneakers

Animal print was officially the it-print of 2019, and in 2020, it's not going anywhere. While snakeskin and leopard print will always have our hearts, tiger stripe is the latest print showing up in fashion magazines and your Instagram feed. Try it on a pretty midi skirt and pair with minimalist accessories and a denim jacket when the weather isn't warm enough for a tee.
4. White Jeans + Gray Sweater + Tan Booties

We've said it before, and we'll say it again: we love our white jeans (screw the "no white after Labor Day" rule!). We're wearing them this season with booties to accentuate the cropped hem, black accessories pop against the white of the pants, and a gray sweater to bring together the entire outfit.
5. Pastel Blazer + Boyfriend Jeans + White Tee + Accent Boots

Yes, blazers are our best friends (and work wives), but spring is not the time to revert to our basic black styles. Instead, we're loving blazers in pops of color like minty green, paired with of-the-moment accessories like chain belts and snakeskin boots to make them look a little edgier.
6. Floral Mini Dress + Tan Moto Jacket + Pastel Purse

Florals? For spring? Groundbreaking. Even if Miranda Priestly would say it's basic, florals go with spring like cozy sweaters go with winter, and we're going to be rocking the cheerful print all season long. For an ideal date night look that's as fun and timeless as you are, top your favorite floral mini dress with a tan moto jacket (much more appropriate for the season than black) and pair with pastel accessories.
7. Bright Sweater + Pastel Slip-Ons + Straw Purse

What's a girl to do when she's ready for warm weather, but it's still snowing in March (ahem, looking at you, Chicago)!? That's easy: throw on a cozy sweater in a bright color. For an extra warm feel when the weather is still cold, pair with cheery accessories like palm leaf earrings, pastel shoes, and a detailed straw bag.
8. Trench Coat + Button Up + Skinny Jeans + Kitten Heels

Channel your inner Parisian and make a trench coat your go-to outerwear of the season. Perfect for work, rainy days, or just about any other occasion in the spring, the trench coat immediately makes any outfit chicer (there's a reason it's a french staple). Pair yours with a button-up and a pair of kitten heels (the it-shoe of the moment) for a ~boss~ work outfit that will help you nail any interview or meeting.
9. Graphic Maxi Dress + Belt + White Boots + Pop of Color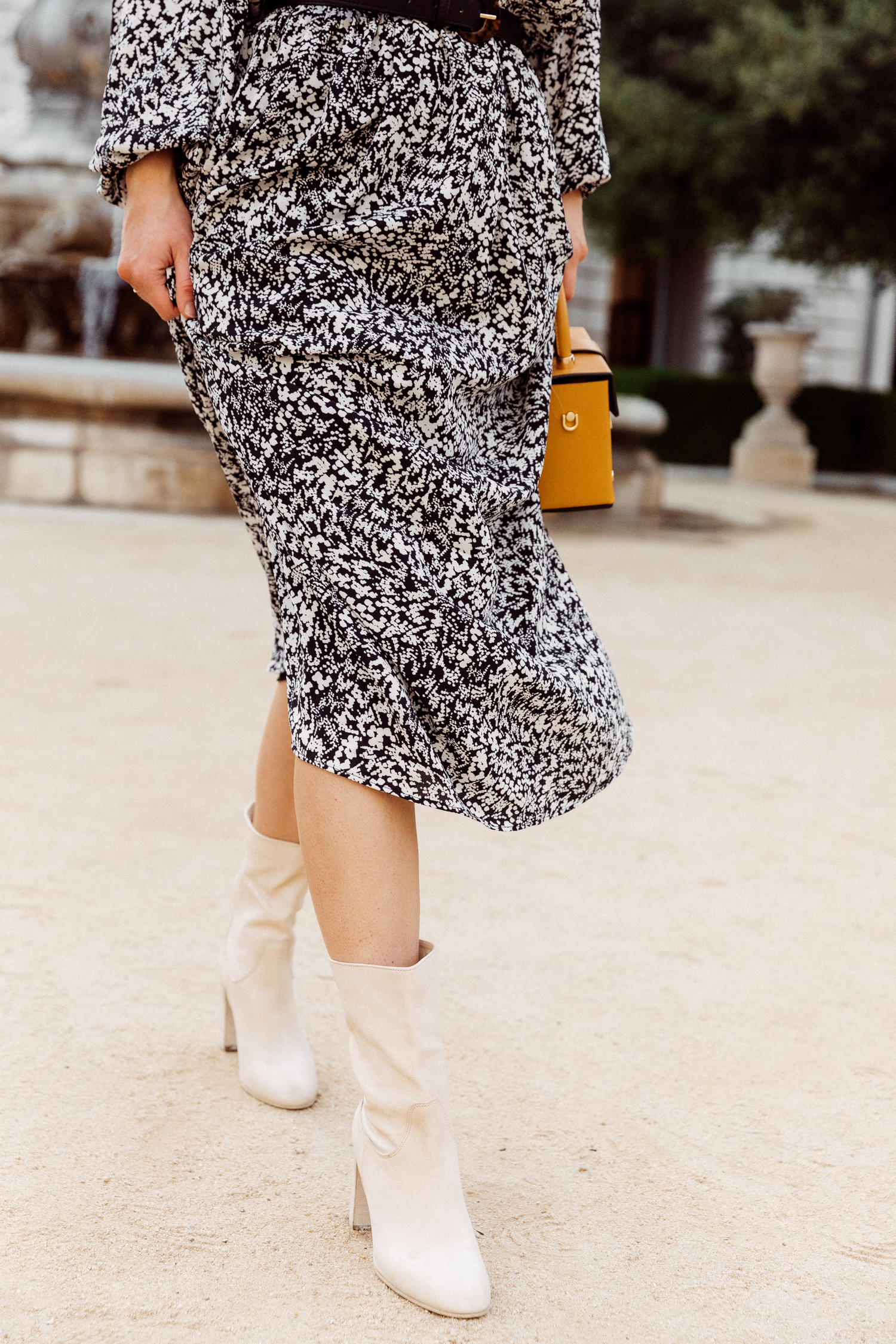 Is it just me, or is there something about the warmer weather that makes you want to dress a little more bohemian? Maybe it's the super cute floral patterns, or maybe it's my minor obsession with Woodstock fashion (AKA the OG Coachella flower crowns), but as soon as the weather gets above 60 degrees, I want to wear alllll the flowy maxi dresses. Try a more geometric and minimalistic pattern to balance out the shape of the dress, cinch it with a belt, and wear with boots and ladylike accessories.
What's your go-to outfit formula for spring?