Pumpkin is back at Starbucks, and Labor Day has passed, which means that fall is no longer just approaching. It's officially here. We've had the time to peruse and analyze fall 2022's best trends for a few weeks now. Above all, oversized clothes are one theme we can't get enough of.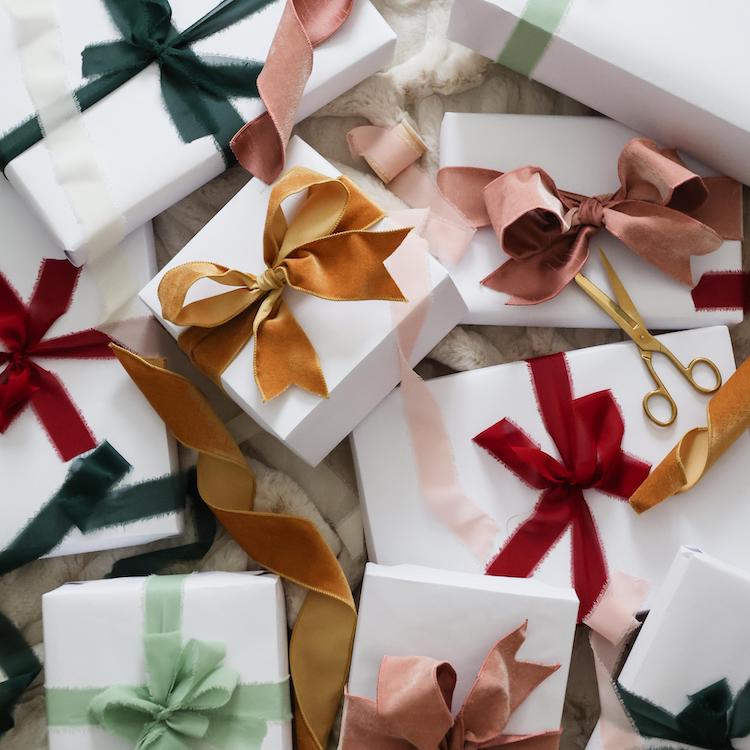 the perfect gifts for everyone—and we mean everyone—on your list
If post-pandemic style has given us one thing, it's the green light to prioritize easy and comfortable clothes. Certain silhouettes have gotten progressively bigger and baggier, and some of fall's best pieces have followed suit. But don't get it twisted: Oversized fits don't equate to a frumpy appearance. And we're here to prove it.
These five closet staples have gotten supersized, and our editors can't get enough. Here's how we're styling the five best oversized pieces of fall 2022.
1. Jeans
If you're not ready to commit to a full oversized look, dip your toe in with baggy jeans. Pair your jeans with a fitted top to avoid feeling like your clothes are wearing you. This ensures the proportions balance each other out. The best part is that they'll feel so comfortable that you'll forget you're wearing jeans at all.
Everlane
3 colors available
2. Bags
Bags also got a massive makeover this fall. After years of micro-bags ruling the accessory circuit, oversized ones have snuck in to enter the running for the hottest thing on your shoulder. Swap your go-to tote for a roomy hobo bag or a slouchy, quilted shopper that fits all the essentials. Gone are the days you could only carry your phone and chapstick with you. This season, you'll be able to carry everything from your laptop to a small dog in your bag.
Everlane
2 colors available
Banana Republic
2 colors available
Madewell
2 colors available
3. Blazers
Another way to lean into this trend with sophistication is by sporting a baggy blazer. The oversized fit will ensure that your blazer feels cool and modern—not like you're headed to the office. (Although, you can totally wear yours to work with a button-up and your favorite trousers.) If you want to keep it simple, try playing with proportions by pairing it with slim-fitting jeans or faux-leather pants. If you'd rather emulate '80s royalty (hello, Lady Di), layer a blazer over a sports bra and bike shorts for an easy athleisure look.
Everlane
4 colors available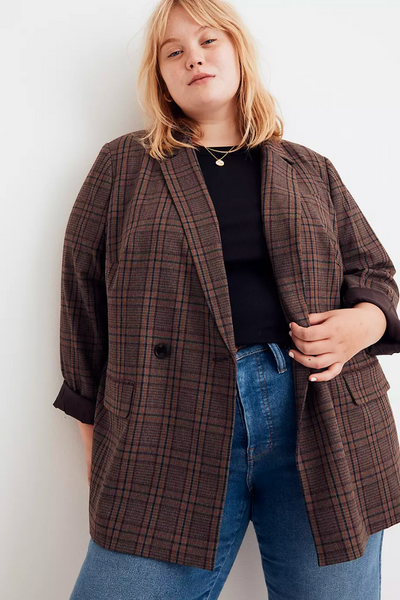 Taodou
9 colors available
4. Button-Ups
Take it from Gigi Hadid: An oversized button-up is way more wearable than a fitted one. You can opt to leave yours unbuttoned and pair it with a cropped tank for a relaxed look. Or, keep it closed for a more sophisticated look that can take you from the office to date night. An oversized fit completely transforms this closet staple no matter what color you choose.
Abercrombie & Fitch
18 colors available
Banana Republic
3 colors available
5. Sweaters
Is there anything cozier than a sweater that feels like you're wrapped up in your favorite blanket? We'd say not. Put your tight sweaters aside and opt for a bulky one—preferably in a size up from what you usually get. Get bonus points by pairing yours with oversized jeans and clogs for the ultimate cool-girl look.
Banana Republic
2 colors available
J.Crew
2 colors available
Free People
2 colors available