There is an endless amount of joy that comes with pantry organization: the perfectly lined-up bins and baskets in assorted shapes and materials, cans that are arranged perfectly, and, of course, yummy snacks at the forefront—what's not to love?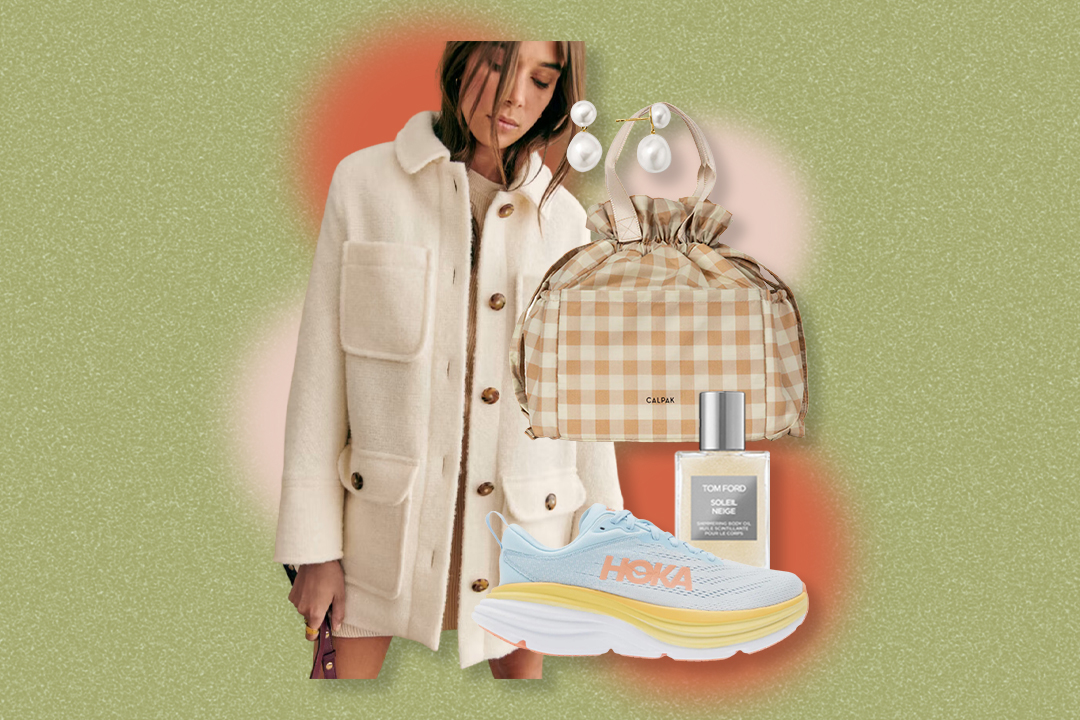 Aside from the aesthetic, an organized pantry is essential, especially for those of us who cook the majority of our meals at home, but sometimes, it can be hard to figure out exactly how to make the best use of the space you have. Even if you have a tiny kitchen, there are a lot of ways to maximize your pantry space with a little creativity and some of our favorite products. We are sharing them all now, so you can have a pantry just as pretty as the ones you swoon over while binge-watching Get Organized with The Home Edit.
1. Utilize Clear Bins & Canisters
Almost all newly organized pantries have one thing in common: clear bins and canisters. Why? Of course, they are *aesthetic*, but more importantly, clear bins and canisters make it easy to take inventory of what you have and quickly find what you need. Plus, canisters (as long as they are airtight) keep food fresh longer. See ya never, chip clips, half-eaten bags, and stale food!
2. Take Advantage of Door Space
Maximize vertical space by using your pantry door to store items. This is a great hack for anyone but especially those of us who have a small pantry (why are apartment pantries basically non-existent?) Think of this spot like the door of your refrigerator and store essentials that you find yourself reaching for the most often like spices, marinades, oils, coffee, or tea.
3. Use Broad Labels (Or No Labels at All)
Don't be too literal with your labels. I repeat: Don't be too literal with your labels. The more broad your labels are, the longer your pantry will stay tidy. For example, instead of labeling a bin "popcorn," label it "snacks" instead. You might not always have the item that your label is intended for, and when you don't, you will either end up with an empty bin or a snack in the "wrong" place. If you have clear canisters or bins, you can also opt for no labels at all.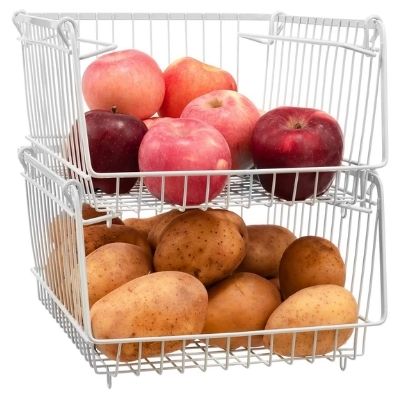 4. Add Rolling Bins
To store heavier items like drinks, cans, and produce (like potatoes or onions), rolling bins are a great option for the bottom level of a pantry. Not only is it easier to load heavier items into a spot on the lower level, but they are also easier to retrieve as well. Simply roll the cart out and grab what you need. Save the weightlifting for your workout.
5. Use Tiered Shelves
Never forget what you have hiding in the back of your pantry again with the use of tiered shelves. A lot of non-perishables (like canned goods or boxes of pasta) get shoved in the back, and they stay there for the rest of eternity. You are more likely to use them before they go bad if you see them clearly on a tiered shelf. No more wasted food in your house!
6. Add Turntables
Don't ask me where the name "Lazy Susan" came from because I have no idea, but I don't know a single person who doesn't love her. The rotating feature eliminates the frustration of constantly knocking items over when you're reaching around to find what you need. Plus, they are a great option for maximizing space in any of the awkward corners of your pantry.