When the little delivery monster calls out to me when the clock strikes 7 p.m. and everything in my fridge just "doesn't sound good," I can rarely resist. I live alone; eating out is honestly more economical sometimes, and there's always less clean-up than cooking at home. Win, win. But I was getting to a point where I craved getting coffee and a bagel in the mornings, a burrito bowl for lunch, and sushi for dinner—and my body and wallet were straight-up begging me to cook a damn meal for myself.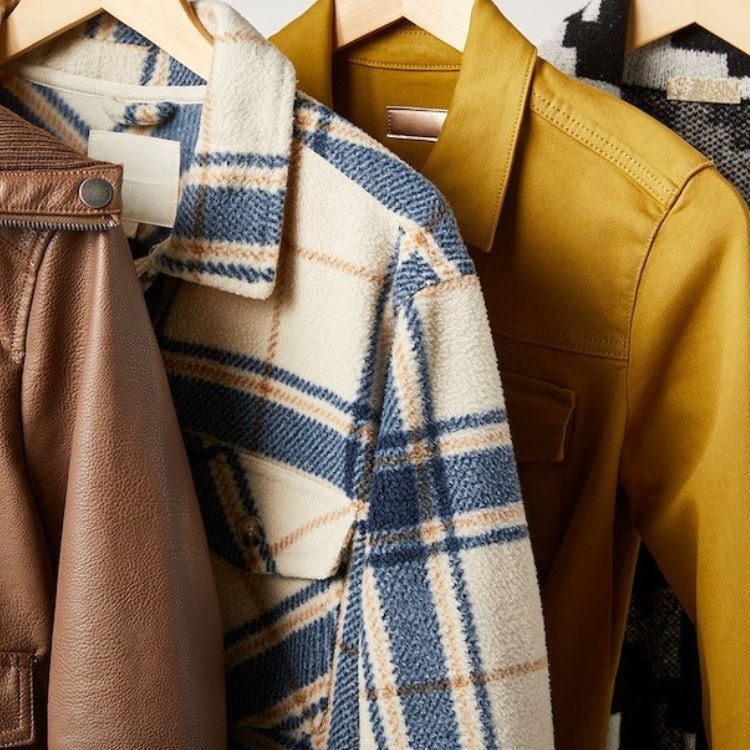 ...and it's wallet-friendly
I embarked on a journey to eat at home for two weeks (coffee runs not included), and I'll be honest: It wasn't easy. Will I ever be the person who cooks everything at home and only goes out for a little special treat? No, I will always make impromptu Pad Thai runs whenever it strikes my fancy, but I learned a few tricks to combat the delivery demon once and for all. Here's what I relied on the last two weeks:
1. Meal Kits
I was always under the impression that investing in a meal kit would be just as expensive as getting takeout except with all the clean-up I don't want to deal with, but Blue Apron made me a believer. I get a takeout-worthy meal for cheaper than I'd spend ordering out, get to flex my cooking muscle, and can always try new things. Blue Apron makes eating at home feel like you're doing something special. I live alone, so I always eat one portion for dinner and the other for lunch the next day, so I get two meals out of each, which saves me a massive amount of time and money in the long run. And every meal is truly as good as something I'd get delivered, but I rest assured that my wallet will thank me afterward.
Blue Apron introduces me to tons of new ingredients and recipes that I otherwise would never pick up for myself—like a vegetarian pasta or a fish I've never cooked before. They have a variety of meals and new foods that I'm always excited to try (but admittedly get excited when my favorite recipes pop back up too!). This week, I tried a pasta dish with pancetta and breadcrumbs. If I saw that on Pinterest, I'd skip right over it because I wouldn't know what I was doing, but now, I put the recipe card in my kitchen cabinet and already have plans to make it again.
When cooking got a little old, my Blue Apron box revived me again. If you want to try Blue Apron too, sign up to get up to 14 free meals (!) and free shipping on your first box!
2. Meal Planning
I am the first to admit that I do not like meal prepping, but I stand by planning my meals. While this isn't necessarily food, it's truly what kept me accountable. I keep a planner with my meals for the day, and every Sunday, I plan my meals and make a grocery list simultaneously. Then, I know I have everything in the fridge to make what I want and I'm not scrambling to get all the ingredients when the day comes (á la the French).
3. Frozen Meals
I would live on frozen gyoza and rice if that wasn't super weird. I am the first to admit that even on my best day, I don't want to spend a bunch of time in the kitchen prepping, and I really don't want to buy a ton of veggies and produce that'll just go bad in my fridge when I inevitably don't use them up. I relied heavily on frozen options to get me through the nights when I didn't have anything prepped.
I did a big haul of frozen fruits and veggies, rice, meat, and easy one-pan meals to get me by, and I used at least one of them every single day. This alone saved me so much money instead of letting food—that I really had intended to eat but just didn't get to in time—in my fridge go bad. This also was a godsend when it got to the end of the week. When I'm "out of groceries" (AKA all my favorites) is when I really fuel the delivery monster, but having stuff in the freezer once I'd used up all the meat and pantry items I had at the beginning of the week kept me on track.
4. Pasta
There are about a thousand variations of pasta out there, and I'll be honest, I've cooked probably 800 of them. Noodles are always on the docket because I can keep a few different types on hand with all the classic sauce combinations. I love classic vodka rigatoni, spaghetti, udon or soba stir fry, spicy garlic noodles—I don't discriminate. All noodles are good. To make them feel special, I always add a protein and doctor them up with seasonings and sides, like a salad or steamed broccoli.
5. Bagged Salads
If you were a fly on the wall during my workdays, you would see me eat a plethora of pre-made salads. It's a running joke that I bring it to the office pretty much every single week. They're so easy, and if you ask me, a good bagged salad tastes as good as the $15 salad the rest of my coworkers go for. I always add a good protein (I swear by frozen air-fried chicken nuggets—don't knock it 'til you try it) and make sure the package has all the fixings, like croutons, dressing, and toppings. These are so easy to pick up from my local grocery store every week, so I never have an excuse to order out my lunch. Plus, they pack up easily to take to the office.
I usually stick to ones that have good toppings, like Asian Crunch or Bacon Ranch, and I eat a Caesar (with either romaine or kale) once a week.
6. Comfort Food
While I love a fancy quinoa bowl or a $12 smoothie as much as the next person, the majority of my takeout budget is just on comfort food. You know, pizza, late-night mac and cheese, tacos, and burgers. But keeping versions of my favorite comfort foods at home made it easier to not order them out. When I knew I'd want to order pizza during a movie night with friends, we opted for a frozen one with a bunch of appetizers instead. I keep frozen mac and cheese in my fridge for late nights, and I made sure to add a taco night into my weekly rotation. Once I tuned into what I spend the most time craving, I made sure to keep it at home so there were no temptations (this really helps if you crave a 10-piece chicken nugget and fries after a night out—trust me).
What happened after 2 weeks?
Well, first, I went to an epic sushi dinner. But then I looked back at everything I'd spent over the previous two weeks compared to before I tried this experiment, and the result was astonishing. I had been spending so much money eating out, whether on my own or as a social activity with friends, that I could pretty easily curb. There's no reason to order out every time my friends want to have a night in or when I'm walking home and something (@burrito bowl) sounds good in the moment, and now I have a solid list of options for when those moments strike.
Plus, I can't deny I feel eons better when my diet isn't exclusively carbs and sodium, but I think I knew that and just pretended I didn't. Hopefully, this reminder will actually stick.
This post is sponsored by Blue Apron, but all of the opinions within are those of The Everygirl editorial board.