We know how special your birthday is, so we're sharing a monthly run-down of everything you should wear, read, watch, and do to celebrate your big day. Tune in every month as we share a guide to having the best birthday month, all according to your zodiac sign.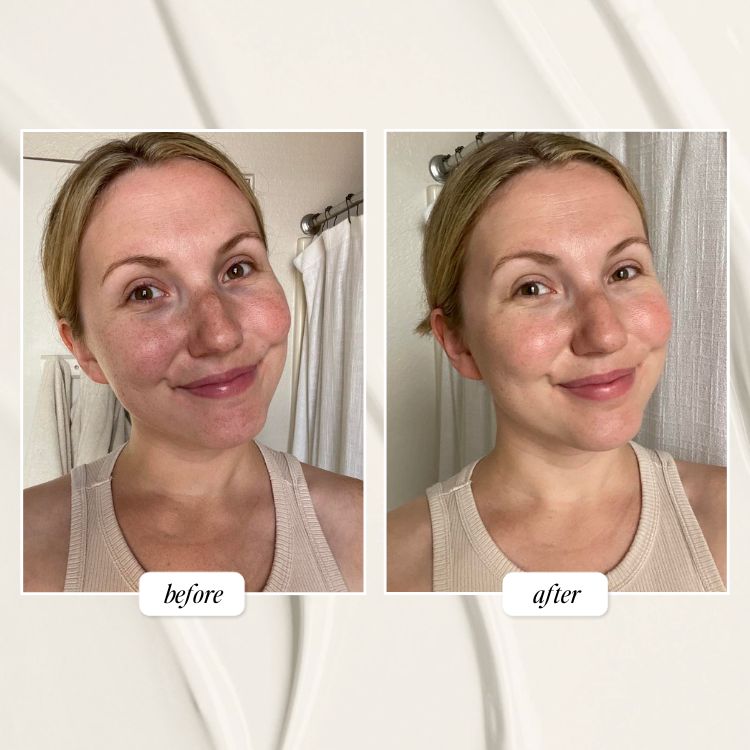 Rihanna, Drew Barrymore, Lupita Nyong'o, Simone Biles, Olivia Rodrigo—this is only just a handful of the famous Pisces queens of Hollywood who inspire us on the daily. Pisces is full of wisdom (they're said to take on the lessons of every sign before them as the final sign of the zodiac), empathy, and creativity. Like all water signs, their emotions are both their biggest strength and weakness, depending on how they leverage them.
Celebrate and spend some time with yourself this season, Pisces, by reading, watching, wearing, and doing these things:
What to Read
Anita Kelly
London competes in a TV cooking contest to become the first openly nonbinary contestant, but along the way, they meet Dahlia, their clumsy, chaotic competition who forces them to fall. For the Pisces who can't stop binge-watching cooking shows and is craving a sweet rom-com, you've met your match.
Rachel Lindsay
Rachel Lindsay didn't have an easy go at being the first Black Bachelorette (and Black lead of the entire franchise), and she details her experience in this collection of essays. An emotion-filled Pisces who wants to know the insides of all the drama will consider this the ultimate page-turner.
Hanya Yanagihara
A Pisces loves a good cry, so the much-anticipated second novel from the writer of A Little Life is this story following three different protagonists across three centuries as they navigate love, family, loss, and more.
What to Watch
1. The Gilded Age
What it's all about: It's 1882, and a young woman moves from rural Pennsylvania to New York City to live with her wealthy aunts. Will she conform to society's norms or make something new?
Why Pisces will love it: period piece fashion, old money, and all the drama that comes with it
Where to Watch: HBO Max
2. Kimi
What it's all about: When an agoraphobic woman realizes the smart device she interprets for a living has picked up audio of a violent crime, she is forced to leave her home to potentially save a life.
Why Pisces will love it: a blue-haired Zoë Kravitz (dreamy), creepy tech vibes, and a suspenseful thriller
Where to Watch: HBO Max
3. Dollface
What it's all about: When her boyfriend dumps her, Jules discovers she's let her entire life revolve around him, so she sets out to rekindle all of her female friendships.
Why Pisces will love it: a look into the importance of female friendships, mind-bending visuals (AKA a woman with a cat for a head), and a brand-new second season to binge too
Where to Watch: Hulu
What to Wear
A Pisces finds a way to combine boldness with comfort, often opting for statement prints that don't require too much effort to put outfits together without compromising on their personal style.
Day
jeans / sweater / sneakers / sunglasses
Night
graphic tee / button-down / skirt / heels / bag
Lounge
leggings / similar leggings (extended sizing) / sports bra / similar sports bra (extended sizing) / sneakers / water bottle
What to Do
1. Write a love letter
When was the last time you really told someone how much they mean to you? Do it the old-fashioned way by sending a love letter to someone important to you. Whether you go the snail mail route or opt for the digital age (even a DM counts!), remind someone of all the ways they make your life better.
2. Update your resume and LinkedIn
As stated above, one of the biggest strengths of a Pisces is their empathy. We're often taught that soft skills like relationship building, friendliness, and emotional intelligence aren't important in the workplace—and we're here to tell you that's wrong. Leverage these strengths by finding ways to incorporate them in your resume and LinkedIn, whether you're job hunting or not.
3. Give yourself a digital detox
Because Pisces is so empathetic, they can easily get bogged down by other people's emotions. It's cliché, but you can't pour into anyone else's cup until you've filled up your own. Give yourself a day away from social media and texting, and instead, have a day all to yourself. Maybe you'll do some journaling, have a spa day, or just binge-watch a new show (like the ones above!).