Just like we all remember where we were when Jennifer and Brad broke up or when Netflix announced it was bringing back four new episodes of Gilmore Girls or when Beyoncé dropped Lemonade, I vividly remember where I was when Sephora announced it would launch Rihanna's makeup line, Fenty Beauty. I watched dozens of Fenty Beauty reviews and waltzed into Sephora, noticing that the Fenty aisle looked like a Toys R Us after Black Friday in the 2000s. "Sold Out" covered half the products in the gondola, but people were still lining up to see the products in the line, testing them across their hands (oh, the days).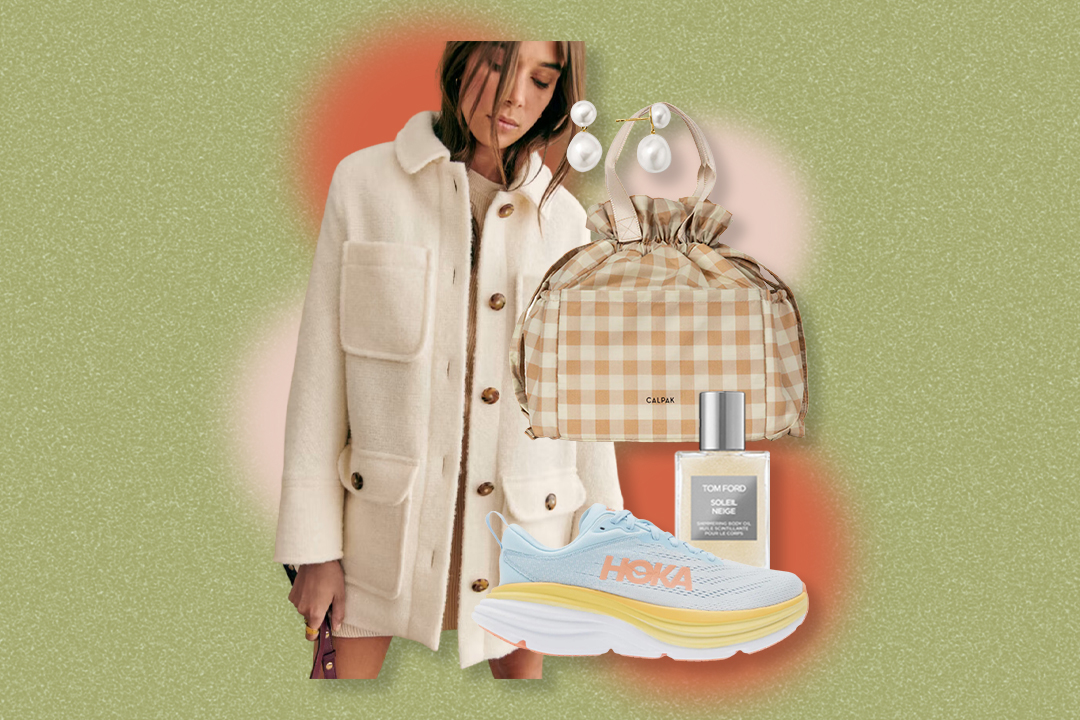 Since those fateful days in September 2017, Fenty Beauty has grown into one of the biggest brands in the beauty business with a full range of products covering every category (and even foraying into skin and body care). Because the line is so big and contains a few products for every category, it's hard to know where to start, what will work for you, and what's actually worth it. Our team is breaking down the best of the best. Here is a bit more about the brand and the products we've personally vetted:
About the Brand
Popstar, philanthropist, and makeup and fashion icon Rihanna developed Fenty Beauty because of her love for makeup and using it as self-expression. She wanted everyone to feel included in her line, which is apparent from the brand making history by launching with a foundation shade range of 40 shades (how wild to think this wasn't the norm before Fenty?).
But inclusivity goes beyond having a ton of shades for Fenty. Rihanna set out to create a brand that could be universal: for different undertones, different skin types, different skin concerns, and different makeup styles. The full-glam MUA can find products they love just as much as someone who throws on a few swipes of mascara before the big meeting every Monday.
Fenty Beauty is cruelty free and doesn't sell in mainland China, where animal testing is required. However, its parent company, Kendo, is owned by LVMH, which is not cruelty free, as some of their brands do test on animals. Some of Fenty Beauty's products are vegan, like all of Fenty Skin, but it is not considered a vegan brand.
Our Reviews
Complexion
Cheeks
Eyes
Fenty Beauty
Most mascaras can't do it all. They either lengthen but not volumize or volumize but don't separate. It's hard to find the Goldilocks of mascaras, but this gives her a run for her money. It's dramatic but not so much so that you couldn't wear it every day, thanks to the curling and separating wand. My lashes look long, clump-free, and so full.
— Beth Gillette, Beauty Content Manager
Fenty Beauty
Fenty's first push into eyeshadows had me over the moon, especially because they came in these compact palettes with concise color stories. The mattes are blendable, the shimmers are shiny, and each palette has a special glittery shade that takes your look from day to night in one fell swoop. I wear #4 and #5 religiously.
— Beth Gillette, Beauty Content Manager
Fenty Beauty
I never understood the need for high-end brow pencils. There are thin, waxy pencils at the drugstore for a quarter of the price. Why splurge? But Fenty's—with its impeccable shade range, fine tip, and unique brush to blend it out instead of a spoolie—makes me a believer. No other brow product has a shade as good for my brows as this. If you struggle to find your perfect brow color, give this a go.
— Beth Gillette, Beauty Content Manager
Lips
Fenty Beauty
I haven't tried as many products from the Fenty Beauty line as I would like, but when the Gloss Bomb was first introduced, I knew I had to get it! I'm definitely not a lipstick or lipgloss gal by any means, but when I first got my hands on this and after figuring out what works best for me and my routine, I felt in motionnnn. By adding my favorite lip liner with this on top, it creates the perfect sparkle I need for a night out 💃🏻 On top of that, this doesn't feel as sticky or thick as other glosses on the market—it's the perfect amount of hydrating and shimmer without all the downsides of gloss.
—Alex Pizarro, Editorial Assistant
Fenty Beauty
The formula for the Stunna Lip Paint is truly a 10 out of 10! I always get really nervous about my lips drying out from matte lip products, but this lasts all day and feels super lightweight on my lips. The color I have, Underdawg, is a deep wine color and my go-to for the fall and winter. The applicator takes getting used to, but it's super helpful for lining your lips perfectly, and you don't need to make multiple passes on your lips for the color to apply evenly.
– Andi Wynter, Social Media Coordinator