Let's be honest: wedding planning is an Olympic sport. You have to cross budget obstacles and compete with other couples to put deposits on vendors and venues to secure them before they're no longer available. And even though you might believe that you've prepared and trained your whole life for this moment, you may collapse from exhaustion when the wedding planning day finally arrives.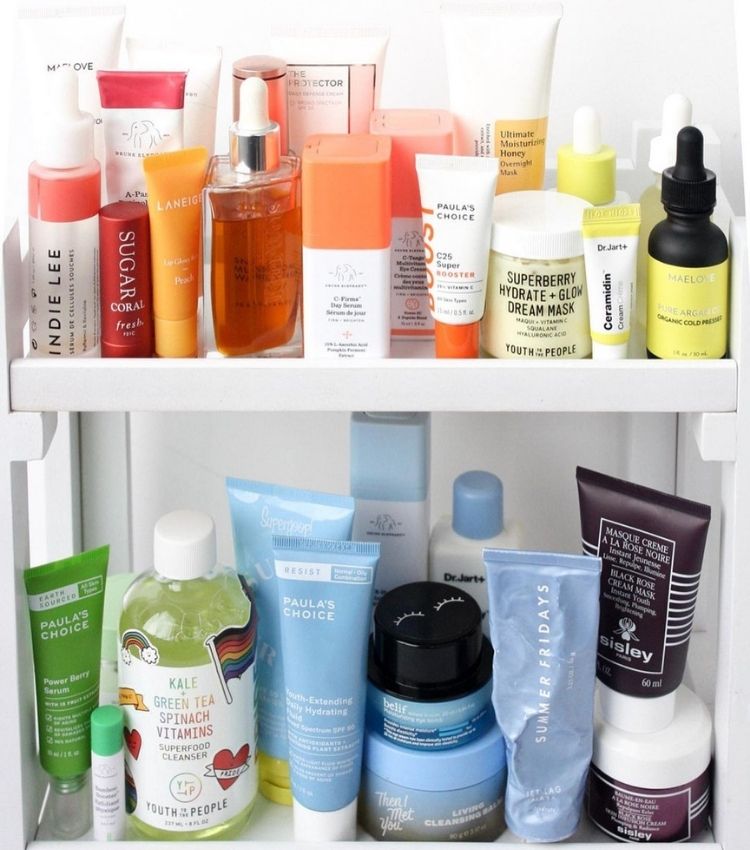 the wrong order can reduce effectiveness
Luckily, you don't have to do it alone. With so many resources to choose from, modern couples have the luxury of not only going to their friends and family for advice, but also connecting with a wedding planner to figure out the first steps they need to take in their wedding planning journey. "It is absolutely imperative that you find a venue as soon as possible, because once you secure a venue, everything else starts to come together," Colin Cowie, a Los Angeles-based wedding planner, said. "[You also want to] book your photographer and videography right after you choose an incredible venue. Photographers and videographers book up very quickly and you want to ensure you have the best of the best available to document your special day."
But after a couple knocks these two things off their list, how do they tackle the rest of the items on their to-dos? Hopefully, we're here to help by connecting with a couple of wedding planners to determine the pros and cons of some of the most common questions couples might have about their wedding day. From choosing between a band or a DJ and a sit-down dinner versus a buffet, here's what the experts have to say. 
Formal dinner versus buffet
Buffets
According to founder and principal of Jove Meyer Events, Jove Meyer, one of the great benefits of having a buffet is that guests can eat when they want and as much as they want. It's the most budget-friendly option, as fewer staff and rentals are needed. The bad news? It can take forever for guests to get their food, which means less time for partying and dancing. 
Formal Dinner
However, when it comes to having a full-service, sit-down dinner, Meyer said that guests can relax and be served. Just be mindful that this option can take even more time away from getting on the dance floor. But if you're set on a formal dinner Meyer suggested to "think about cutting a course or having [the food] already on the table when guests arrive."
Additional Advice
Of course, these aren't the only two options you can choose from. While they might be the most common, you can also have a family-style dinner or a cocktail-style reception. "I am seeing more and more couples have family-style dinners, which is similar to a buffet, but the food comes to you and you share it at your table," Meyer said.
While you'll need to rent all the platters for each table for a family-style dinner, Meyer explained that a cocktail-style party is a great alternative because it's also similar to a buffet, yet can fit more guests into a smaller space, as you only need a few seating options (e.g. high and low tables and small lounge areas). "Cocktail-style weddings are fun, as guests [can] go to stations or dance and hang at the bar [when] they like, as the party doesn't stop for when the food arrives," Meyer continued.
Band vs DJ
Band
When it comes to having a band, Cowie noted that they provide a lot of energy to the event. "It provides guests with a unique entertainment experience that sets your celebration apart from your guests' typical night out. [A] band [can be] more romantic, real, and engaging." 
Unfortunately, with a live band, the flow and frequency of music are not the same as having a DJ. "[T]hey are humans, so they will need a break, and cannot transition very quickly from one song to another. [Plus,] they sing the song their way and they cost more than a DJ," Meyer said. 
DJ
To put it simply: DJs are better for couples who are looking to save money, or if they consistently want music to be pumping all night long. "A DJ plays the song you know and love in an exact way, they are more budget-friendly, but they are just one person and a few speakers, so they do not always offer the same energy as a 7- to 16-person band," Meyer said. 
Additional Advice
When you and your partner are deciding which kind of music you want, keep in mind the kind of money you want to spend. "You are paying for one performer, or 7 to 14 of them," Meyer said. "Also, think about the songs you love most, will you love them sung live by a band or hearing the original via a DJ? If you are caught in between, you could have a DJ with live musicians to hear the songs you love with more energy around them!"
Open or cash bar
Open Bar
The main reason why a lot of couples choose to have an open bar at their wedding is so their guests can relax and have a good time. "I advise keeping the bar totally open so guests can fully enjoy themselves without worrying about their wallets," Cowie said. According to Meyer, don't feel the need to get premium liquor. He suggested getting brands you and your partner love and that your guest will recognize.
Cash Bar
Both wedding planners agree that a cash bar isn't ideal. "An open bar is absolutely ideal if you want your guests to be happy and have a good time," Cowie said. However, if having a cash bar fits more in line with your budget, Meyer said to not worry about going crazy with money, but just keep in mind that not all guests will have cash on them to purchase drinks. "[I]f you plan to have a cash bar you should let your guests know in advance, so they can be best prepared," Meyer added.
Additional Advice
However, if you're required to get a little creative, opt to rent a venue that allows you to bring in your own alcohol to help save on costs, Meyer suggested. But if it's mandatory for you and your partner to have an open bar, consider doing a beer and wine bar with a cash bar for cocktails or specialty drinks. "This will save your budget, but also allow guests to have what they want, if they need it," Meyer continued. 
Wedding Planner? Yes or No
The short answer? Yes
While Meyer and Cowie believe that every couple should get a wedding planner to help with their big day, that doesn't mean that you have to get a full-service planner. "Wedding planners offer packages of all shapes and sizes, from a full-service planner to a month-of coordinator," Meyer said. "There is something out there for every couple so they do not have to work on their wedding day." 
So how does a couple determine what kind of planner they should get if they decide they might need the extra help? Be realistic about you and your partner's work-life balance. "Do you have time to plan your wedding? Will it stress you out or make you excited to do it?" Meyer asked. "Only you know how much help you need to make the planning process a fun and enjoyable one, rather than a stressful one!"
At the end of the day, there are no right or wrong answers when it comes to planning what's supposed to be one of the happiest days of your life. Whether you have the biggest wedding of the year or choose to elope, make sure this day resembles the love that you and your partner have for one another. Period.