I got my first job when I turned 15. It was at an independent coffee house in my neighborhood called Portofino, and I needed to get a special employment certificate from my high school in order to legally work there. Cut to six years and four coffee shops later, and I had spent a good portion of my teenage years behind an espresso machine, burning my fingers, interacting with regulars, and loving every second of it.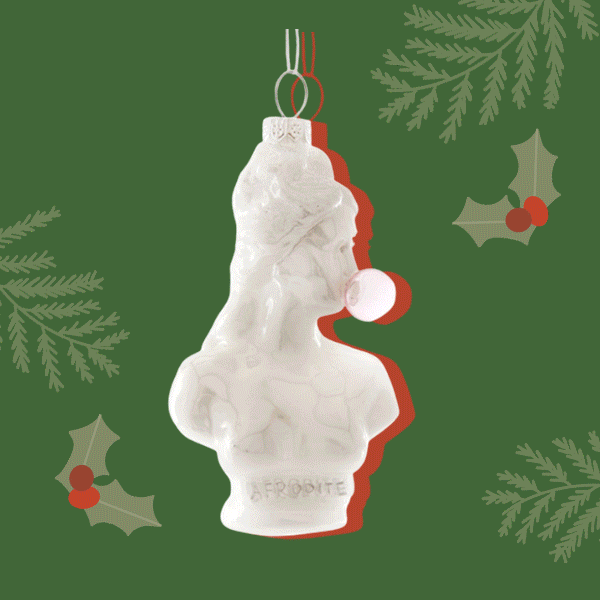 Whether you prefer your tree to be a masterpiece or a beautiful array of memories, there's something for everyone at Carlyle Avenue's ornament shop. Don't miss their expertly curated collection!
While I'll admit I'm a bit of a coffee purist — only black, hot, drip coffee for me — I have had my fair share of experience making those fancy lattes everyone loves so much as the weather gets chilly and the holidays draw near.
If you're a coffee fan like I am, here are my recommendations for some delightful fall-inspired alternatives to pumpkin spice that you can order at your favorite coffee shop or recreate yourself at home! And don't worry, they all still contain caffeine.
Source: Anna Onishchuk | Unsplash
1. Salted Caramel Mocha
Salted caramel mochas are great if you can't make up your mind between caramel or chocolate. Like a mocha, caramel mochas contain espresso, milk, a little bit of foam, and chocolate. The only difference is — you guessed it — caramel, and a light sprinkle of salt.
To make a delicious caramel mocha, simply mix equal parts caramel sauce and chocolate sauce in a mug and pour two hot shots of espresso over them. (I always like to heat up any sugary sauces with espresso first, so they mix more easily with the milk.)
With a handheld milk frother, steam six ounces of milk in a mug and pour that in with the espresso, caramel, and chocolate sauce. To finish, sprinkle with a pinch of salt and enjoy this fantastic combination of sweet and salty — perfect for fall.
Source: Oh, How Civilized
2. Chai Latte or Dirty Chai Latte
Next time you find yourself in a coffee shop hankering for something sweet and autumnal, try a dirty chai to spice things up a bit! Chai lattes are typically made from a concentrate and then mixed with the milk of your choice to make a slightly spicy, creamy tea latte that's perfect for fall and winter.
They can either be served chilled over ice, or served foamy and hot with a steam wand from an espresso machine. You can also make a chai latte at home, either by purchasing a concentrate, or making your own with spices and black tea, and adding in as much or a little milk as you'd like.
To make a dirty chai latte, simply add one or two shots of espresso to the heated milk/chai mixture. Then, sprinkle a trail of cinnamon across the top and enjoy this slightly-spicy, slightly-sweet latte that is absolutely perfect for sweater weather. Pro tip: oat milk is a fantastic milk option to use with the chai concentrate base.
Source: Queen Bee's Kitchen
3. Honey (Bee) Latte
If you have an espresso machine or frother at home, this latte is super easy to make, and it tastes great! A honey latte — or honey bee latte, as some call it — is simply made with milk, honey, espresso, foam, and cinnamon or grated nutmeg (or both).
To start, steam some milk in a mug. Bring the tip of the steamer to the milk's surface, intermittently, and listen for a hiss – this will create a little layer of light, fluffy foam. Mix in some honey with your milk, stirring consistently to ensure the honey is evenly distributed throughout the warm milk.
Then, simply layer in one or two shots of espresso on the honey/milk mixture and stir again to incorporate the coffee. Spoon a little bit of the foam on top and sprinkle with fresh nutmeg or cinnamon and that's it! Head to Queen Bee's Kitchen for the recipe. Now you have a unique, delicious go-to beverage for fall!
Source: Oh, How Civilized
4. London Fog
You could argue that labeling a London Fog as an alternative to pumpkin spice is a stretch. But, to me, the flavors are very on par with the coziness of fall and the caffeine from the earl grey tea will keep you buzzed similarly to a shot of espresso.
The first thing you need to do is steep the tea, and it's important to note that each type of tea has its own steeping requirements. Green tea, for example, should be steeped around 150 to 180°F, according to The Spruce, while water for Oolong tea should be between 190 and 200° F. Earl grey, the type of tea used to make a London Fog, is a blended black tea and should be steeped at 208° F, per Tea Forte. Check out the full recipe at Oh, How Civilized.
If the tea steeped correctly, you should immediately taste the bright, fruity, orange notes of Earl Grey in addition to the the milk and vanilla. Getting the hang of this latte might take one or two tries, but once you discover the perfect steep time and the right milk to water ratio, it'll quickly become a fall go-to — you may even be able to master iced tea lattes next!
Source: Porapak Apichodilok | Pexels
5. Mexican Spiced Mocha
I love chocolate, but sometimes when I'm craving a mocha, I want a mocha with a little more oomph. A Mexican mocha still has the rich, chocolatey espresso taste you'd expect to find in a typical mocha, but it also contains spices and some cayenne pepper to make it a little spicy!
No two coffee shops will serve the same Mexican Mocha; some might make it spicier than others, and others may make it more chocolatey. If you want to try making your own batch at home to perfect the flavor, all you need is powdered sugar, unsweetened cocoa powder, and a few different spices. Once your base tastes the way you like it, simply spoon the mixture into a mug with two shots of espresso. Steam some milk and pour on top of the mixture in a mug, stirring continuously, then sprinkle the top layer of foam with cinnamon and nutmeg. It's like drinking a luxurious hot chocolate with an autumnal twist!
Help us grow our list! What are some of your favorite flavors for fall?