I don't know about you, but I've been baking up a storm the past couple months. My KitchenAid mixer cannot handle any more banana bread batter, baking cookies is currently my favorite stay-at-home activity, and whipped coffee has become my new norm. Yes, I have a serious sweet tooth (just ask my mom how many chocolate bunnies I devoured under five minutes on Easter, 1999), but if you know anything about me, you also know I'm a major health nerd (like, put-adaptogens-in-my-coffee-and-drink-a-green-juice-a-day kind of nerd). Lucky for me, it's 2020: we're doing it all, so why can't we satisfy our sweet tooth while simultaneously sticking to a cleaner diet that's better for our bodies?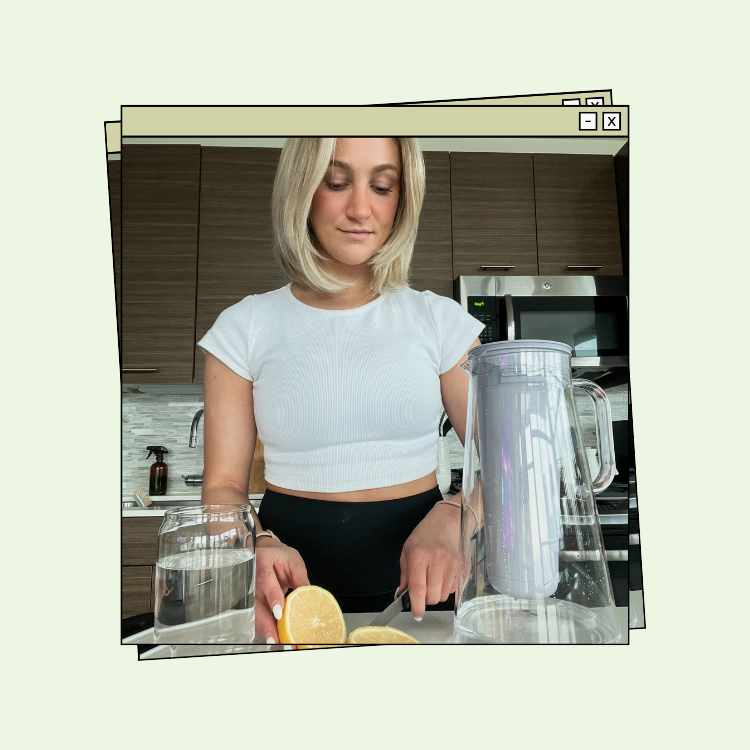 get it right in 2023 and beyond
Enter: PURECANE™, a new alternative to traditional sugar that's a no-calorie sweetener, but is still natural and made from good old fashioned sugarcane (a plant, BTW!). Sure, there are a lot of artificial sweeteners out there claiming to be "healthy," but PURECANE™ is the only natural no-calorie sweetener that's made from sugarcane, plus it's focused on having a smaller carbon footprint by working toward zero-waste status and using only sustainably sourced, non-GMO sugarcane (major win!).
So if you're like me and have a serious sweet tooth, but also a serious dedication to your health, you can get your sweet fix without worrying about empty calories, artificial chemicals, or dreaded sugar crashes. My favorite part? PURECANE™ enhances and brightens flavors while having less of an aftertaste than other sugar alternatives. Trust me, you can taste the difference. It's available in both single packets (perfect to add to a cup of coffee), or you can buy in bulk for all your baking needs and dessert cravings.
Try it for yourself and bake this delicious recipe that our Assistant Managing Editor (and also my personal guru for all-things baking), Lauren put together. Warning: you're going to want to eat the whole batch in one sitting.
Slice-And-Bake Lemon Cookies With Lemon Glaze
Cookies:
1 cup (2 sticks) salted butter at room temperature
¾ cup PURECANE™
1 large egg
Zest from 1 large lemon
¼ teaspoon sea salt
4 teaspoons lemon juice
2 ½ cups all-purpose flour, spooned and leveled
Glaze:
3 Tablespoons PURECANE™
1 Tablespoon lemon juice
Cream together the butter and PURECANE™ on medium to medium-high until light and fluffy, about 5-10 minutes. Add the egg and beat until it's fully incorporated. Add the lemon zest, salt, and lemon juice and mix in. Slowly add the flour to the mixture with the mixer on so that it doesn't go everywhere. Mix until the flour is incorporated and then carefully dump the dough onto one or two pieces of plastic wrap. Use your hands and the wrap to form the dough into a log. Wrap it all up and twist each end of the plastic wrap to seal it.
Chill the dough in the fridge for at least 2 hours, preferably overnight.
Preheat the oven to 350 F.
Take your dough out of the refrigerator and slice into cookies with a serrated knife (about 1/4 to 1/2-inch thick). Place on two sheet pans lined with parchment paper and bake until the edges of the cookies are golden brown, about 20-30 minutes. Remove from the oven and let them cool (preferably on a wire cooling rack, but do what you've gotta do!).
Mix up your (super simple) glaze right before you're ready to use it. To make the glaze, simply stir together the lemon juice and PURECANE™. Dip the tops of your cookies in the glaze. If the glaze starts running low on lemon juice, add a bit more. Let the glaze set and then they're ready to eat.
PURECANE™ Cooking Notes
– According to the PURECANE™ website, it might take a bit longer for it to cream with butter than sugar does. Just keep going until the mixture is pale and fluffy.
-The best part about the glaze is that it can be adjusted to your preference. Think it's too sweet? Add a little more lemon juice or cut back on the PURECANE™. Think it's too sour? Cut back on the lemon juice or add some water. Also, the cookies are fine without the glaze too! So if you're not feeling in the mood for glazing each cookie, glaze some and leave some plain or just simply skip it entirely.
-Mix your glaze right before you use it for optimum freshness.
-If you want to make them a bit more shortbread-y, leave out the egg.
This post was in partnership with PURECANE™, but all of the opinions within are those of The Everygirl editorial board.