Nothing will ever top Christmas in my book, but the Fourth of July is right up there on my list of favorite holidays. I mostly use it as an excuse to throw on my red high-top Converse and a denim skirt, "ooh" and "ahh" at some fireworks, and gorge on delicious food. What more could you ask for in a holiday?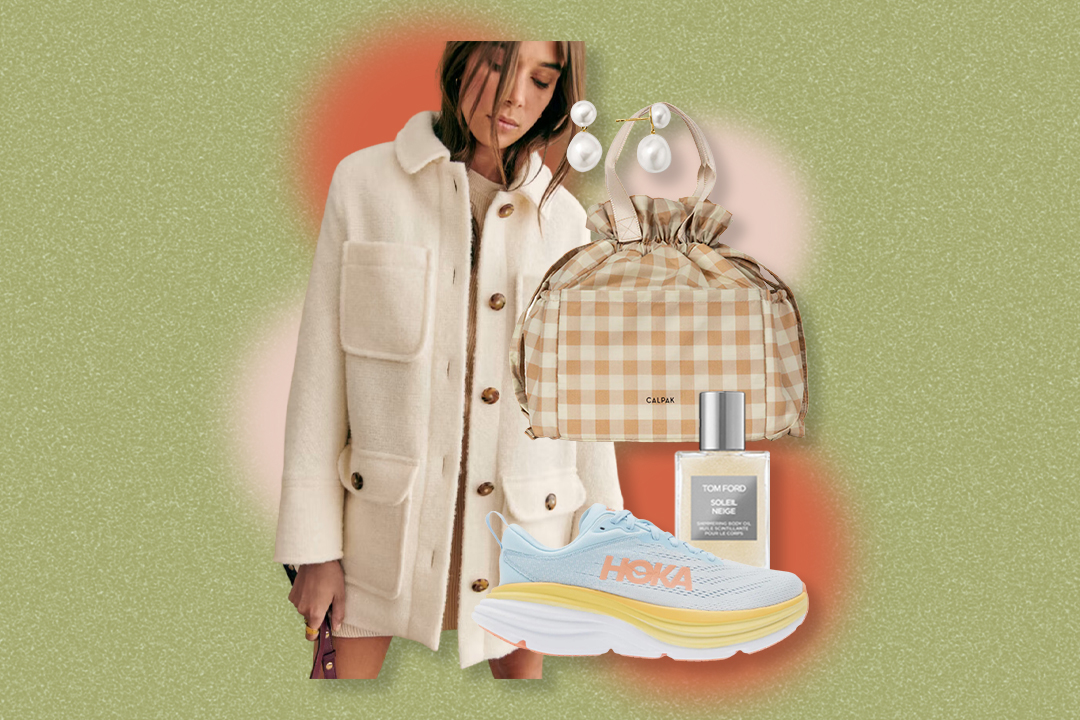 Out of all the red, white, and, blue extra-ness that goes into Independence Day celebrations, I think the menu is particularly important. Whether you're heading to a backyard barbecue, hosting your own summer soiree, or keeping it low-key but still patriotic, you've gotta serve something that's equal parts festive and tasty. But that doesn't mean you need to spend a ton of time on prep work. These quick and easy Fourth of July recipes are the perfect solution if cooking for three hours doesn't fit into your busy summer schedule. Whip up one of these crowd favorites in 30 minutes or less so you can get on with the celebrations.
4th of July Recipes You Can Whip Up in 30 Minutes
These baked jalapeño poppers are creamy on the inside thanks to the greek yogurt and crispy on the outside thanks to the panko bread crumbs. With a little bit of spice and cheddar cheese, they are a crowd-pleaser every single time.
It's always nice to have a salad option on your menu, and this one is loaded with a zesty mix of ingredients and a lemon dressing that everyone will love—even the people who don't like salads. Plus, the blueberries, red onion, and feta cheese bring the American flag colors to life in this dish.
Ooey-gooey blueberries, brown sugar, and cinnamon oat topping? You can find me going for seconds and thirds of this delicious dessert. Top with a scoop of vanilla ice cream, and you'll have people drooling.
A crowd-pleaser no matter the holiday, pigs in a blanket are the bite-sized appetizer that everyone loves, and the best part is that they are easy to make. All you need is cocktail wieners, crescent roll dough, butter, and dipping sauces.
There are certain appetizers that everyone expects to be at a party, and a Buffalo chicken dip is definitely one of those. This party favorite only requires five ingredients and 30 minutes of your time, and you can totally use rotisserie chicken if you're short on time.
A classic recipe and a delicious bite-sized snack, deviled eggs are an easy, reliable appetizer. All you need is hard-boiled eggs, mayonnaise, Dijon mustard, vinegar, salt, and pepper, which you might already have in your kitchen.
A brown sugar cookie crust, cream cheese frosting, and fresh berries make up this patriotic dessert that is equally as delicious as it is easy. You might want to make two of them because this fruit pizza will go fast!
A macaroni salad is a barbeque must, and this one offers everything you could ever dream of. Elbow macaroni, colorful veggies, eggs, and a creamy dressing are the stars of this dish.
These chicken meatballs are sweet, savory, and spicy thanks to the firecracker sauce they are tossed in. Requiring ingredients you probably already have on hand, these are easy to make and come together in no time. Pro tip: Throw them in the air fryer for a minute or two to crisp them up before adding the sauce!
These fruit kabobs feel equally indulgent as they do healthy, and for that, we love them. All you need is strawberries, blueberries, angel food cake (that you could totally get store-bought), and marshmallows.
Sure, you could serve watermelon in a bowl all on its own, but why would you do that when you could make this watermelon salad with feta cheese? It's easy, refreshing, and totally delicious
This blueberry lemonade is the perfect cocktail for Independence Day because it is tart, refreshing, and totally festive. You can serve it with or without alcohol, too!
This is the perfect holiday to make red velvet cookies! And with the added color of the red, white, and blue M&M's, they look just as delicious as they taste.
This unique triple-berry spinach salad will surprise you with how flavorful its creamy (no mayonnaise!) dressing is. With the addition of sliced almonds, poppy seeds, and red onion, this will be one of the best side dishes at the party.
Made with strawberries, blueberries, and dairy-free coconut milk, these popsicles make for the best Fourth of July dessert. We love that they are dairy-free, dye-free, and naturally sweetened.
Why settle for store-bought burgers when you could make ones this good so easily? All you need is five simple ingredients and any toppings you want to go with it! Side dishes like chicken wings, pasta salads, and french fries will have everyone's mouths watering.
This red, white, and blue salsa makes for the perfect fresh and festive dish. You can serve it before dinner as an appetizer with tortilla chips or after dinner as a dessert with cinnamon sugar chips!
This fruity and refreshing twist on a traditional moscow mule is full of raspberries and fresh mint, and it's easier to make than you would think. All you need is raspberries, mint, lime, ginger beer, and vodka (unless you want to leave alcohol out!).
You can't go wrong with any kind of potato salad or pasta salad in the summer—especially one with pesto in it. This easy pesto tortellini pasta salad comes together with just five ingredients in 10 minutes.
These red, white, and blue cheese chips look like they came straight out of a restaurant, but the chips are store-bought (no shame in your appetizer game!) and the sauce takes no time to make.
Round out your Fourth of July menu with these no-bake cheesecake parfaits. They only require six ingredients (cream cheese, powdered sugar, milk, vanilla cookies, strawberries, and blueberries) and a few minutes of your time.