Jumping on a trampoline takes me back to my elementary school days when I didn't have a care in the world (ah, remember those days?). I remember feeling so carefree and exhilarated as I bounced high into the air and let gravity take over. I figured it would be the closest I'd get to my chosen superpower: flying. But years later, it turns out the trampoline isn't just reserved for kids and can actually be good for our health. Enter: rebounding, the trampoline workout that A-list celebs, like Gisele Bündchen, Kaia Gerber, Goldie Hawn, and Eva Longoria (just to name a few), swear by to stay in tip-top shape. Keep reading to learn about the ins and outs of the fitness trend and reasons why you'll want to jump on it.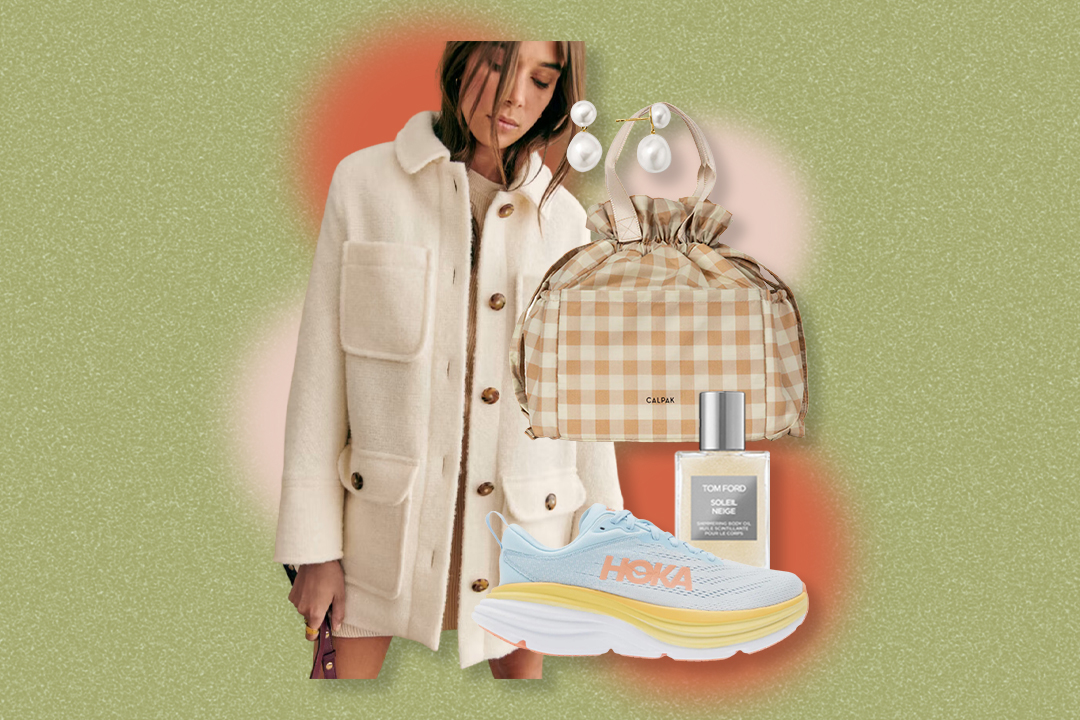 What is rebounding?
Rebounding is a type of aerobic exercise that is typically performed on a mini trampoline, otherwise known as a rebounder. The workout involves bouncing on the piece of equipment and can take on various forms of exercise, such as HIIT, dance-based cardio, strength training, barre, and yoga, all using the piece of equipment to intensify the benefits. Bottom line: You can tailor your rebounding experience to fit your fitness preferences and level. It's equal parts fun, effective, and efficient, and you only need 10 to 20 minutes for a solid sweat session.
What are the benefits?
Don't let the low-impact factor fool you: It brings the intensity (and sweat) while targeting your full body, improving your balance, and challenging your coordination. Rebounding works the entire body, including strengthening and toning your core, back, quads, hamstrings, and glutes (yes, you will feel the burn!), not to mention it boosts endurance and can help relieve stress. Plus, the rebounding movements stimulate the lymphatic system, which helps flush out toxins, bacteria, and dead cells. The easy-on-your-joints exercise also does wonders for bone density and health. In fact, rebounding is used by astronauts to regain bone density and muscle mass when they return from space, and NASA conducted a study that found that rebounding is 68% more efficient than jogging. Sold.
I'd be remiss if I also didn't mention the group of muscles between the tailbone and the pubic bone getting all the attention as of late: the pelvic floor. Bouncing supports the pelvic floor and sexual health by working the muscles of the deep core that help bladder and bowel movement, prevent urinary incontinence, and stabilize hip joints.
My experience
To start, I turned to the good ol' internet to search for a rebounding 101 video to get my feet wet before diving into an online class. As someone who danced throughout middle school and high school, I thought the coordination would come easy to me right off the bat, but I was more focused on not falling (I am accident prone) than the actual workout for the first few minutes. Once I got the hang of it and felt confident enough to take on a class, I looked to the "Bounce" classes from Obé Fitness and the ness, the latter of which Eva Longoria is a devotee. Both online platforms have a free seven-day trial, which I couldn't pass up. My first thought after trying an entire rebound workout was that I was instantly transported back to my 8-year-old self—except much more winded.
So what's the verdict? I rearranged my guest room for a dedicated rebounding space. After a week of rebounding, I understand why it's the workout MO for the likes of Gisele Bündchen. The aches I typically feel in my joints after any other cardio-based exercise were non-existent, and I look forward to—dare I say crave—the oh-so-good burn and adrenaline rush felt from squatting it out on the rebounder. Needless to say, I'm a rebounding convert, and I'd give it a 9/10 for effectiveness, efficiency, and enjoyment. As a bonus, the mini trampoline didn't generate so much as a rattle (apartment and condo-friendly? Check).
How to start
As with starting anything new, go easy on yourself and start slow. Passionate about working out outside of the house? Try a rebounding class at a fitness studio near you (i.e. Body by Simone and LEKFIT in LA and the ness in NYC) to see if the workout is your cup of tea. IMO, if you love to dance, are looking to switch things up with your current workout routine, or prefer to sweat it out at home, rebounding will be your next go-to. If you happen to already have a rebounder or a friend who can loan you one, online workouts are the way to go, thanks to dozens of online platforms like YouTube, Obé Fitness, or the ness.
The best part of rebounding (other than the great workout, of course) is that there's no right or wrong way to do it as long as you approach it safely and practice proper form. Case in point: Take a cue from Goldie Hawn (above) and freestyle it (AKA dance/jump your heart out) to your favorite playlist.
But before you jump on the bandwagon (AKA the rebounder), keep in mind that the goal isn't to jump as high as you can like when you were jumping on the trampoline as a kid. The goal is to keep your body low and engage all of your muscles: your core, quads, hamstrings, and glutes. Think about pushing down while staying upright. Also, because you'll be going up and down for most of the workout, choose comfortable, more fitted pieces that won't be a distraction (read: a sports bra that will keep "the girls" in and happy). Slip on a pair of kicks that support all kinds of motion and keep a towel and water within reach (trust me, you'll need them!). If you have any conditions that affect your vision or balance, talk to your doctor before trying rebounding to see if it's right for you.