This year has taught us that time is a social construct. Setting our 2020 career goals felt simultaneously like five minutes ago and five years ago. The world has changed considerably since January and almost all sectors and industries have been affected.
That might mean that our career expectations this year have to shift. We could need to reframe what we're working toward and reset our priorities to get through what is an unpredictable and challenging time.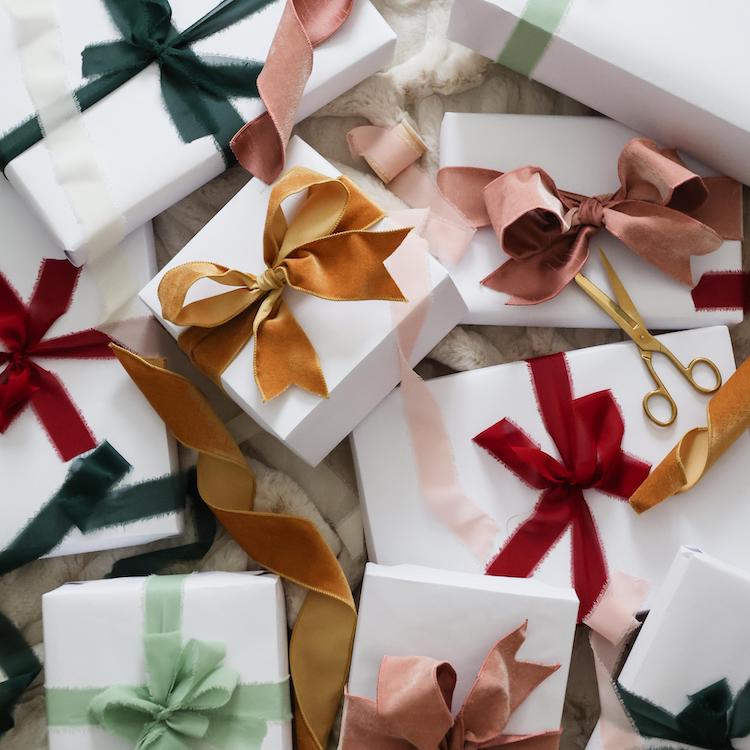 the perfect gifts for everyone—and we mean everyone—on your list
1. If promotions and pay increases are on pause
A number of companies have announced their intentions to put layoffs on hold as they get through the crisis, but some messaging around other perks may be starting to sneak up around your company. 2020 could be a year where promotions become much more competitive, or even paused entirely. Pay increases could be frozen, and some of us may even experience a temporary salary cut or reduction in hours.
If you're facing some of these considerations, it's is a good time to revisit your total compensation and holistic perks from your position. In the absence of raises or promotions, some companies may be more willing to invest in re-skilling, and scores of firms are rethinking work from home. If either of these are on the wishlist that makes your job more compelling, now is the time to start negotiating for them.
2. If it's a "hold your position" kind of year
Some of us are contending with being in more of a holding pattern. It might be unclear if cuts are coming, or it may be tough to gauge if you could still be a compelling candidate for promotion or a new role. In this case, it's even more critical to document all of your successes and stay incredibly visible to your management. Even if it's not part of the routine, scheduling a mid-year review with your manager is probably a good idea in 2020. It can be an opportunity to understand what upper management is thinking about your businesses' performance, and what may change through year end.
You might also want to think about a little more proactive communication with leadership. Send along any client kudos you receive to management, and consider updating your leadership with a note every few weeks on any big wins. This kind of "micro" upward management doesn't need to last indefinitely, but in unpredictable times it can go a long way toward opening up communication channels. It also communicates that you are a top performer, if and when the tides turn back to a little more fluid upward mobility.
3. If new beginnings are coming up
Many of us were dealt a blow if our positions have been eliminated, restructured, or might not come back for some time. Unfortunately, that could mean we're in the market for a new job somewhat unexpectedly. If that's the case, there's a few things you should do right away. Refresh your resume, start networking the smart way, and really use the time to think about what you might want in a next role.
We may not have the luxury of being a little slower and deliberate in this job hunt if bills and finances are on the line, but if you've got a good emergency savings plan, you might have bought yourself some time to think about this next chapter. Did losing this job make you more or less committed to your current industry? What could make your skill set more competitive? Could your talents be easily transferred to a new industry? We may not have expected to have to reflect on our careers in this way in 2020. However, if your budget allows, use this time to be deliberate in approaching a potential career move.
4. If you're busier than ever
On the flip side of this difficult time, some industries are going gangbusters. You might be in a field that is in incredibly high demand because of the current crisis. If you're putting in crazy hours, churning out new creative product ideas, or excelling at meeting clients' needs around the clock, 2020 might be a surprisingly productive year for you to level up your career. Take stock of your accomplishments and present them to management with a clear case for why you are adding value above and beyond your current pay or role right now.
Consider how likely this is to persist, and how you might be able to translate these successes into an expanded opportunity when things return to some new form of normal. It's worth remembering that these are still unpredictable times. Only you will know the true nuances of your corporate culture. And, everyone is pulling a little extra weight during these crazy times.
You might consider approaching the topic with your manager as a shared conversation as opposed to a hard ask. If you were already a top performer on the cusp of an increase or promotion, this time could give you the best opportunity to capitalize on that move. You could try something like, "I think this time has really allowed me to demonstrate leadership on X," or, "I'm putting in a lot of extra hours on Y—how could my role or compensation change to reflect these new responsibilities?"
How are you changing your career expectations for 2020?