Revenge is a dish best served cold. It often includes freshly cut bangs, red lipstick, and one unforgettable look. Whether your signature goodbye be bidding farewell to a lover or a job, the goal is to wear confidence in the form of a dress that'll ensure nobody's forgetting you anytime soon; just take a page from Lady Diana's most iconic LBD (little black dress), aptly known as the "revenge dress."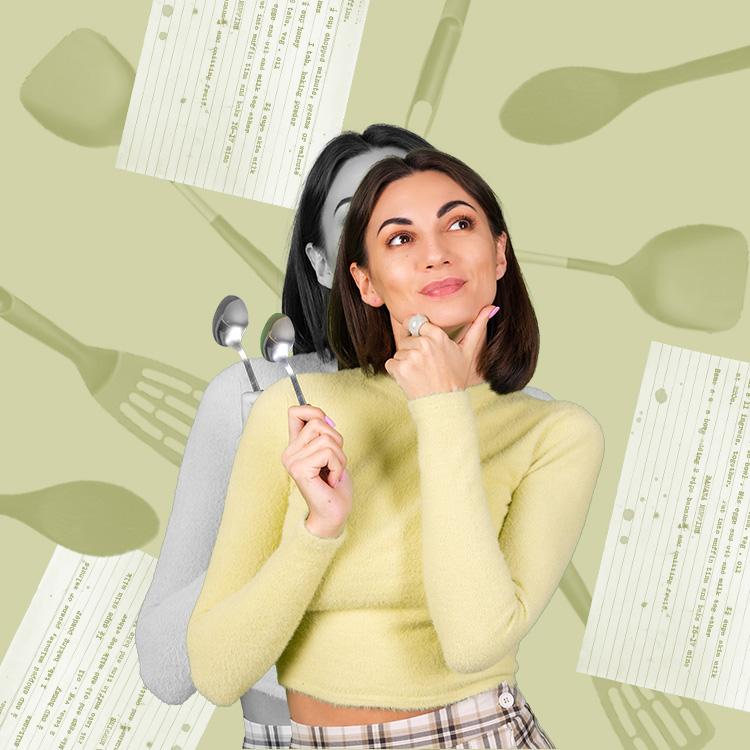 high in protein, good for gut health, and anti-inflammatory? yes, please!
In June 1994, Princess Diana arrived to a gala in London in a fitted, black off-the-shoulder dress with a short hemline that was relevant for two reasons: it was a bit more revealing than what royals are generally seen in, and she just so happened to wear it on the night that Prince Charles confessed he had been unfaithful to her on national TV.
It's a concept that's continually been brought up throughout history, and is now being buzzed about again given it's featured in the current season of The Crown. Meghan Markle splashed headlines in a gorgeous red cape dress after making her royal exit. After Jennifer Lopez split off her engagement with A-Rod, she stepped onto the red carpet in Cartier diamonds and a plunging neckline. The overarching theme? Stepping out in something that proves you came out on top.
Of course, the revenge dress isn't just reserved for those of us scorned by the British monarchy or heading out to a red carpet. The next time you need to bid a memorable adieu, this is how you can have your own revenge dress moment.
With a mini (mini) skirt
Picture Jackie O in a mini skirt, then visualize it five inches shorter—voilà, you've nailed one of 2022's biggest (and hottest) trends.
With knee-high boots, a tight top, and a wool coat, your mini skirt will give a modern take on a memorable moment, without being too obvious about your intentions. "Oh this? I just threw it on."
In a slinky slip dress
Slip dresses are fantastic for many reasons, the main of which being that they feel effortless in nature, but result in a look that's as sexy as they come. Throw on your favorite one with a pair of heels and call it a day, or if you want to be a bit more daring, take a page from Zoë Kravitz's Met Gala book. Copy her "naked" dress look with a mesh slip dress that highlights whatever you wear underneath, be it lingerie or a bejeweled bralette. Either way, you'll be turning heads.
Eloquii
3 colors available
Abercrombie & Fitch
3 colors available
CAMI NYC
2 colors available
In a cutout dress
The reason a cutout dress is so fun? They're literally made to highlight your greatest assets. There's also a wide enough range of options that you can tailor yours completely to your comfort level. For a night out with friends, you can opt for one with sexy peeks of your ribcage; for a fancier event, a backless dress is your best bet. No matter which direction you choose, a cutout dress will get the job done.
Reformation
2 colors available
With a nod to the original
The beauty of Princess Diana's revenge dress is that it truly stood the test of time. Be it 1994 or 2023, a black, off-the-shoulder dress exudes a sexiness that few other items of clothing could replicate. When it comes to your own revenge dress moment, you wouldn't be wrong to take inspiration directly from where it began.