2020 left us with bare-bones haircare routines, excitedly ready to try anything and everything new. So when 2021 and vaccines rolled around, we finally got the chance to experiment. Bold color changes (who else saw the TikTok that blonde is now "cheugy" and had an existential crisis?), exciting new haircuts, and styles that would put our quarantine buns to shame were donned with no abandon. This brings us to ask, "Where does hair go in 2022?"
After these two extremes, 2022 is bound for the middle: a mix of low-maintenance cuts and colors worth skipping the salon for and bold changes. Instead of going bold with both cut and color, maybe you'll stick to your classic color with a new cut or vice versa. No matter where hair goes, one thing's for certain: It feels damn good to start the year with a new haircut. Of course, "No matter what the trend, healthy hair and wearing your style with confidence are always in season," said Global Hair Artist and Expert on Intro, Nicole Mangrum.
To give you a few ideas to jump off of, here are our favorites and some tips on how to style:
Meet the expert
Nicole Mangrum
GLOBAL HAIR ARTIST, EXPERT ON INTRO
Mangrum is a global hair artist whose work has been featured in Oprah Daily, Vogue, and Wall Street Journal. She is also an expert on Intro, a platform for booking one on one advice video chats with style and beauty experts.
1. The Bixie
Aptly named "The Bixie," this style is a hybrid between a bob and a pixie, two cuts you'll also see later on this list. Short hair is easier to manage and maintain, so it's having its moment. "The haircut trend that I see making a strong rise is the big chop," Mangrum said. "People cut their hair into bobs with waves, soft shags, and curtain bangs that bring the Brigitte Bardot look into the new era, with choppy layered cuts and pixies."
This style works on just about every hair type, from 4C coily curls to fine and straight. On curly hair, it might crop up a bit shorter, as seen on Gabrielle Union, whereas fine hair might have a slightly longer 'do à la Meg Ryan in You've Got Mail.
R+CO
This short style can benefit from an air dry, particularly when paired with a lightweight styling cream that just makes hair look "done" with no effort.
2. Sliced Bob
This style blew up when Selena Gomez was spotted donning it, and we see why. It's a very bold take on your typical bob haircut. This style is very chic and sexy, but unlike other intricate cuts, it's not as high maintenance as you think. If your hair is naturally straight, you'll have practically no styling to do. Wavy hair can straighten with a flat iron, or wear it textured like Irina Shayk.
ghd
The sliced bob style looks best when flat ironed and sleek to show off the angles. This classic iron from ghd always tops our list: It is easy to use, heats up quickly, and is less damaging than other lesser-quality irons.
3. "The Rachel" 2.0
We've all heard of The Rachel: Jennifer Aniston's iconic '90s haircut that had stylists staring at pictures of her for years on end in attempt to recreate it for the masses. 2022 is seeing its revival in Hailey Bieber, Shay Mitchell, and Megan Thee Stallion. While this sought-after style was popular, it wasn't necessarily easy to do at home, leaving many people with a haircut they didn't know what to do with. Luckily in 2022, we have a slew of new styling tools that make this a breeze, namely Revlon's One-Step Blow Dry Brush. Instead of fiddling around with a ton of brushes and blow dryers, this one tool will give you the Rachel blowout of your dreams.
The Rachel 2.0 is mostly suitable for straight to wavy hair types, but we predict you'll see it on curly hair with a silk press or on lots of wigs.
Revlon
Achieving an at-home blowout is easy with this brush in tow. This is the simplest tool for getting those turned-in, salon-worthy ends without fiddling with a round brush and dryer.
4. Bangs
If you're still rocking your quarantine bangs, rejoice: Bangs in all shapes and sizes will continue to reign supreme in the stylist chair. They're a '90s staple that elevates any haircut and makes your hair look styled, even when you've just rolled out of bed.
There are a variety of different bangs you can ask for: curtain bangs where they're parted in the middle, blunt bangs, baby bangs, wispy bangs—it all depends on your hair type. Curtain bangs are great for just about every hair type, while blunt bangs work best on medium to thick hair and wispy bangs were practically made for thin hair.
They do require a little bit of work, namely blow drying and styling. A good round brush and blow dryer with a concentrator nozzle will take you a long way—whether you style them parted in the middle as curtain bangs, blow out like Farrah Fawcett, or blow under as full bangs. "I love to see coily and curly hair in their natural textures but cut in strong shapes such as a heart shape or fringe that makes a statement," Mangrum said.
Olivia Garden
This small brush is perfect for bangs, long or short.
T3
The best part about this blow dryer is that it's easy to hold and isn't too heavy, so you can perfect your bangs without your arms getting tangled (or tired).
5. '70s Frace-Framing Layers
In 2022, we can expect to see lots of layers. This is a low-maintenance cut that grows out with fewer salon visits and fares well with all hair textures. To take it to J.Lo's level, opt for long face-framing layers and shorter layers around the crown to create dimension and bounce. Add lots of volume to this look using a big curling iron or our favorite, hot rollers.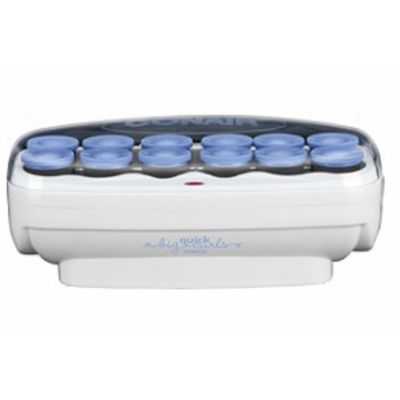 Conair
Containing 12 rollers in two different sizes, this will allow you to do an entire head of curls while you do everything else on your to-do list.
6. Buzzed
For those looking for a big change in 2022, a buzzed head is the ultimate cool-girl style. Obviously, this involves some precision and will require regular trims and touch-ups, but the time you'll save washing, drying, and styling will make up for the salon visits ten-fold.
We especially love the big chop for natural hair—it's easy to style and a great way to grow out healthy curls if you're dealing with a lot of damage.
Pattern By Tracee Ellis Ross
Tame unruly edges and baby hairs that might start to grow out with your new cut. This one won't dry your hair out or cause damage to your delicate curls.
Kristin Ess
The buzzed style requires a little bit of grit and hold to stay exactly how you want it. This wax dries matte and won't dry out your scalp while adding lots of texture.
7. French Bob
The bob haircut is a classic hairstyle that will never go out of style, but more specifically, the blunt, Parisian-inspired chin-length version is going to rule this year. Every hair texture can rock this style. Thin and fine hair will benefit from lots of added volume at the ends, while medium to thick hair will feel lighter without sacrificing body. Plus, the blunt cut makes damage and split ends practically disappear.
"To style a wavy look on a bob, try using a large barrel-waving iron to create beachy waves," Mangrum suggested.
Living Proof
The French bob has lots of texture and movement, sometimes even going as far as looking "messy." Whether your hair is fourth-day or fresh and clean, use a hint of dry shampoo in the roots and through the mid-lengths like a texture spray.
Conair
Most hair wavers are too big for short, thin hair, but this is the perfect in-between size to get those lust-after mermaid waves.
8. Center Parts
Not to get into a Gen Z vs. Millennial debate or anything, but we have to admit: Middle parts are about to be it. This style can be worn by every single hair type and texture as well as all face shapes. If you think a center part doesn't work for you, think again. Talk to your stylist about ways to make it work for you, like adding face-framing layers, bangs, or a blunt cut.
Briogeo
The biggest issue people have with center parts is lack of volume. Use a volume spray like this on your roots before blow drying to make sure your hair doesn't dry flat to your head.
9. Coiffed Pixie
We're welcoming short cuts with lots of volume this year. Although this style seems simple, the extra hair on top makes it ultra-cool. This style is great for all hair types, especially thick and curly hair.
T3
This brush contains two heads: The round brush will create volume while the flat brush straightens, making this the perfect tool for long pixies.