If you didn't watch Girlfriends in the early 2000s, it's safe to say that you missed out. It was all about four gorgeous Black women and fierce friends who navigated what it meant to be a young adult in Los Angeles. Fortunately, you can still binge-watch every season on Netflix, but in the meantime, Starz just gave us an amazing new and similar series: Run the World.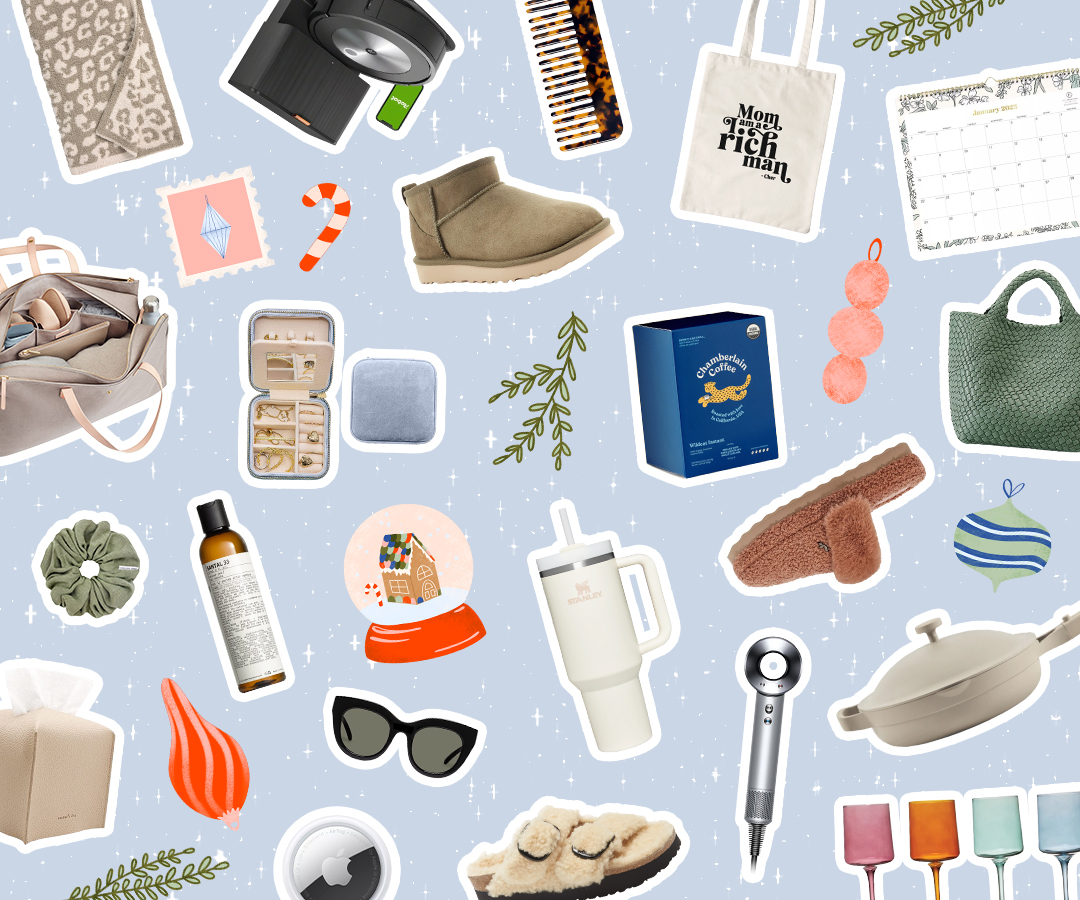 With hundreds of thoughtful gifts, you're sure to find something for everyone on your list!
The show follows four best friends (which must be a lucky number of best friends) living in Harlem and navigating what it means to be young, fine, Black women in this day and age. We watch Sondi, Ella, Renee, and Whitney as they both survive and thrive together.
Honestly, this show felt like a love letter to both the Black woman I am and the fashionista I claim to be. While I could dive deeper into the plot and entice you to watch from that perspective, I think an equally exciting part of this show is the outstanding fashion. Seriously, I'd watch this show on mute just to derive outfit inspiration. Queue up the show, and in the meantime, take a look at some of the best looks of the show so far.
Ella's Office Look
Nothing says "I'm the boss of this establishment, take notes" like a blazer and layers. The key to styling this outfit is intentionality and a bit of confidence. With this look, we're going for a matching-without-fully-matching vibe, which requires a bit of creativity. (Substitute the pumps for block heels or mules for a more sensible walking look.)
oversized coat / sleeveless blazer / oversized hoops / super skinny jeans / pumps / structured bag
Whitney's "Day in Harlem" Look
The key to successful dressing in New York City? Curating outfits that can go from day to night in three or less swaps—which Whitney does perfectly with this look. By putting the sunnies in your bag, taking off the pearls, and applying a darker shade of lipgloss, you can take this "Day in Harlem" look from chic to sexy and enjoy all the night activities your city has to offer.
sunnies / pleated crossbody / plaid dress / loafers
Sondi's Therapy Look
What do you do when you and all of your friends have the same therapist? Plan to out-dress them, of course! I'm sure that's not actually what the therapist would say, but it's definitely what Sondi attempts to do here. I've said it before and I'll say it again: While simple elegance is something to strive for, you can never over-accessorize. In this case, accessories make the outfit, so don't go lightly!
trench coat / "damn" hair pin / dangling earrings / ankle strap heel
Ella's Therapy Look
This is the perfect outfit for an occasion where you want to look cute but will likely be sitting for long periods of time and also need to be comfortable, like dinner or brunch. Pair a corset or structured crop top with your favorite pair of comfy jeans and some chic jewelry for an effortlessly stylish look.
corset top / necklace / rings / skinny jeans / sandals
Whitney's Office Look
We love a plaid-on-plaid combo, so this is giving us all of the inspiration we need for this fall. Pair a blazer and corset with layered pearls, stud earrings, and paper-bag pants for a look that will require attention and demand respect.
corset top / oversized blazer / layered pearl necklackes / paper-bag pants / heels
Renee's Boss Look
No spoilers here, but in this episode, Renee makes some pretty huge career decisions (that are almost as memorable as this outfit), so of course we were inspired! For this outspoken look, wear a matching suit set, sparkly earrings, and a matching choker to let those around you know you mean business—and your business is fashion.
blazer / pink trousers / rhinestone choker / hoops / sandals
Whitney's Casual Office Look
This look is perfect for shopping, late lunches, or drinks with your coworkers. The ruffle top is the definition of versatile (and does all the talking on its own) and completely changes based on what you pair it with. Throw on some gold jewelry, light-wash jeans, a stylish belt, and strappy heels, and you'll have Whitney's look mastered.
ruffle crop / skinny jeans / black belt / necklace / heels