When asked what types of books I like to read, I have three main answers: sweeping family dramas, romance novels that are about so much more than romance, and thrillers that are impossible to put down. And every single one of Ruth Ware's novels fit into that last category. So if you're not reading the Agatha Christie of our generation, then you're missing out on some of the best thrillers out there.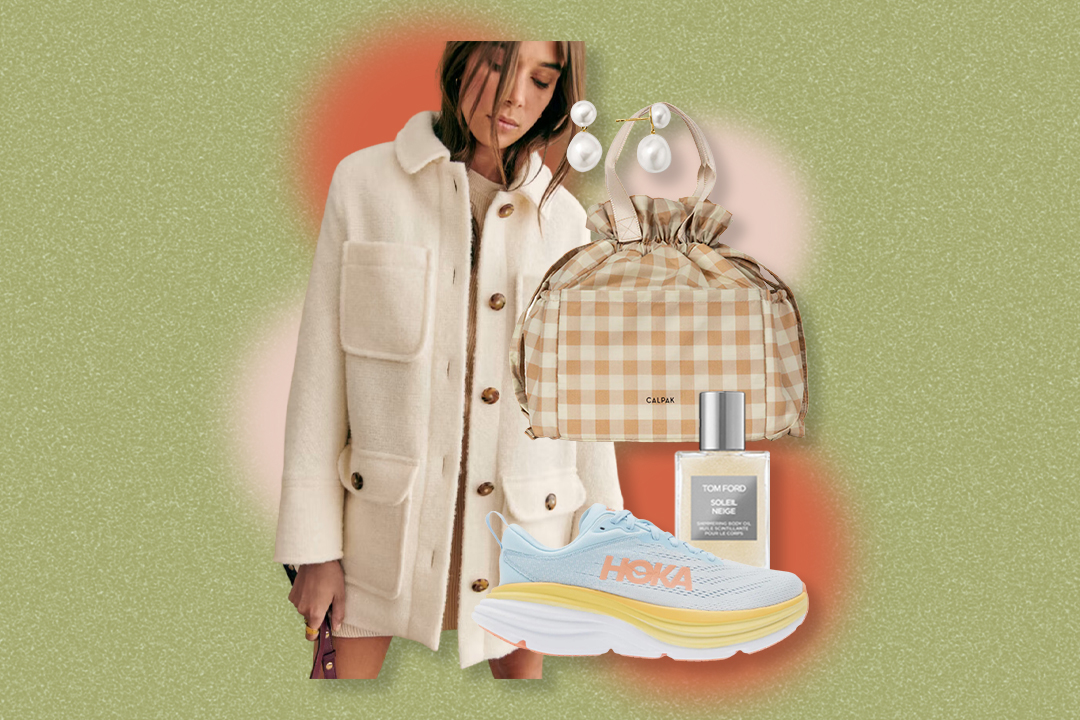 Once you read one of Ruth Ware's books, you'll want to read them all. But where do you start? Well, that's up to you.
If You Have One Too Many Bachelorette Parties To Go To This Year
What if you might have committed a murder, but you can't remember? That is the question Leonora, known to some as Nora and others as Lee, must face in In a Dark, Dark Wood. Nora is a mystery novelist whose days are highly structured: coffee, run, shower, write, repeat. But her routine is put on hold when an old childhood friend invites her to her bachelorette party weekend, known as a hen do in England, where the book takes place. Surprising even herself, Nora decides to make the trip to an eerie glass house, deep in the woods and with no internet access or cell phone reception. As the weekend progresses, old rivalries and new relationships bubble to the surface. The getaway takes a dangerous turn, leaving Nora battered and bruised in a hospital bed. Through dual timelines, at the hen do and in the hospital, we see Nora piece together what really happened, causing her to question everything she's known about herself and everyone she's ever loved.
In a Dark, Dark Wood was an instant New York Times bestseller when it was released in 2015. And that's because it has something for every type of reader. The mystery of what happened during the hen do and Nora's role in it all is what will draw you in. But the more you read, the more you realize that this book is about so much more than murder. It's about a woman trying to figure out who she is both by herself and with other people. It's about female friendships and all the emotions they provoke, from joy to jealousy to despair. It's about relationships and how they start and end. It's a book that will make you question if you can ever truly know anyone, even yourself.
If You're Dreaming of Going On a Cruise
Travel journalist Lo Blacklock has been given a dream assignment: travel the North Sea on the first voyage of the luxury cruise ship the Aurora. Lo can't believe her luck as she takes in the plush cabins, elegant guests, and sparkling dinner parties. But Lo's dream trip quickly turns into a nightmare when she overhears the woman in the cabin next to her being thrown overboard. Despite Lo's alarm, the crew insists that none of the passengers are missing, and the ship continues on its journey, a journey that becomes increasingly terrifying as Lo tries to figure out what is going on.
If you are looking for a truly twisty thriller, then The Woman in Cabin 10 is the Ruth Ware novel for you. It has been a few years since I read this one, and I can still remember how shocked I was at each new reveal. The fact that Lo, who is on antidepressants and has been using drinking as a coping mechanism, is an unreliable narrator makes every event that much more interesting. This book had me on the edge of my seat as I constantly questioned who to trust, what to believe, and who to root for.
If You Can't Get Enough of Teenage Drama
When a woman's dog discovers something sinister off the coast of Salten, Kate sends a text to her old boarding school friends that says only, "I need you." While this is a text Thea, Fatima, and Isa hoped to never receive, they know exactly what it means and all return to Salten for Kate. The four women were infamous for playing the Lying Game while in school, telling lies at every turn to both fellow boarders and faculty. Now, as the women try to keep their stories straight, they discover that someone knows their biggest lie and has the power to expose them all.
As a fan of both Young Adult and Adult books, I love when books show characters as teenagers and as adults. The Lying Game is an example of a book that does just that, switching between the present day when the women are in their 30s and their time at boarding school as teenagers. I was fascinated as I learned what the girls got themselves into and how it affected their relationships later in life. If you still can't get enough of Gossip Girl or have fallen for the Euphoria craze, then this is the Ruth Ware novel for you.
If You Can't Live With Your Family—And Can't Live Without Them
When Hal, a tarot card reader struggling to make ends meet, receives a letter stating that she's the recipient of a significant inheritance, she believes there must be a mistake. Indebted to a loan shark who has threatened her with violence, Hal decides to see if she is able to trick the family into giving her the money and travels to Cornwall to meet them. She attends Heather Westaway's funeral, where she quickly realizes that the Westaway family is keeping more secrets than she could have imagined.
Remember when I said I loved sweeping family dramas? While The Death of Mrs. Westaway is a thriller before anything else, it certainly felt like a family drama, too, as the truth of the Westaway family was slowly revealed. Ware does an excellent job of not only answering the "who" of the mystery but also going into why each character acted as they did. I loved discovering the secrets the Westaway family was hiding.
If You Used to Babysit
Rowan Caine never expected to take a job as a live-in nanny. But when she discovers the generous salary, the luxurious smart home, and the picture-perfect children, she has no option but to take it. What Rowan doesn't know is that her time as a nanny will end with a child dead and herself in prison awaiting trial for murder.
Through letters Rowan writes to her lawyer from prison, we learn of what happened during her time at Heatherbrae House. She speaks of the malfunctioning technology of the smart home that woke the household with booming music or plunged it into darkness, the shocking behavior of the so-called model children, and the truth of her failures in caring for the two girls. But she insists that she is not guilty of murder—because someone else is.
As someone who grew up babysitting and worked at a daycare in college, I am always intrigued by books about nannies. While The Turn of the Key certainly didn't make me nostalgic for the time I used to spend with children, its depiction of how wrong being a nanny can go pulled me right in. I was gripped by the actions of both Rowan and the girls and the mysteries of the smart home. Best of all, The Turn of the Key had an ending that I will never forget.
If You're Looking for a Take on Startup Culture
The employees of Snoop, a trendy London-based tech startup, head to the French Alps for a week of team building activities. What could possibly go wrong? Well, first, tensions rise when cofounder Eva announces that Snoop has a buyout offer. Second, a team member doesn't make it back from a skiing trip. Third, an avalanche traps the group and the two chalet employees with no power or phone service. And as each hour passes without any sign of rescue, the group dwindles further, one by one.
One by One is the first of Ruth Ware's books that takes place among coworkers. What I enjoyed most about this novel was its depiction of startup culture and its analysis of how work does—and should—fit into our lives. Between the work dynamics, the characters you won't know if you can trust, and the massive snow storm that only increases the danger, you won't be able to put One by One down.
If That Isn't Enough
If you're in need of even more from Ruth Ware, there's no need to worry. Ruth Ware's latest novel, The It Girl, releases on July 12. And the tagline of this book is one of her most interesting to date: Everyone wanted to be her… except the one who wanted her dead. "Her" is April Clarke-Cliveden, a close friend Hannah Jones made at Oxford who died by the end of their second term. A decade later, the man convicted of killing April has died in prison and Hannah is relieved to have put the past behind her. But when a young journalist presents new evidence, Hannah realizes that what she believed to be true might not be what happened at all. The It Girl promises to be just as much of a page turner as all of Ruth Ware's novels, and I can't wait to read it.