Last year, I read more books than I had in a really long time. And I credit that to one person: Sarah J. Maas—well she and my friend who would not stop recommending her books to me. Before I knew it, I had read 15 books in just three short months. Going from reading just a handful of books a year to that many in such a short amount of time was nothing short of a miracle for me. The experience reignited my passion and excitement for reading in a way I didn't think was possible.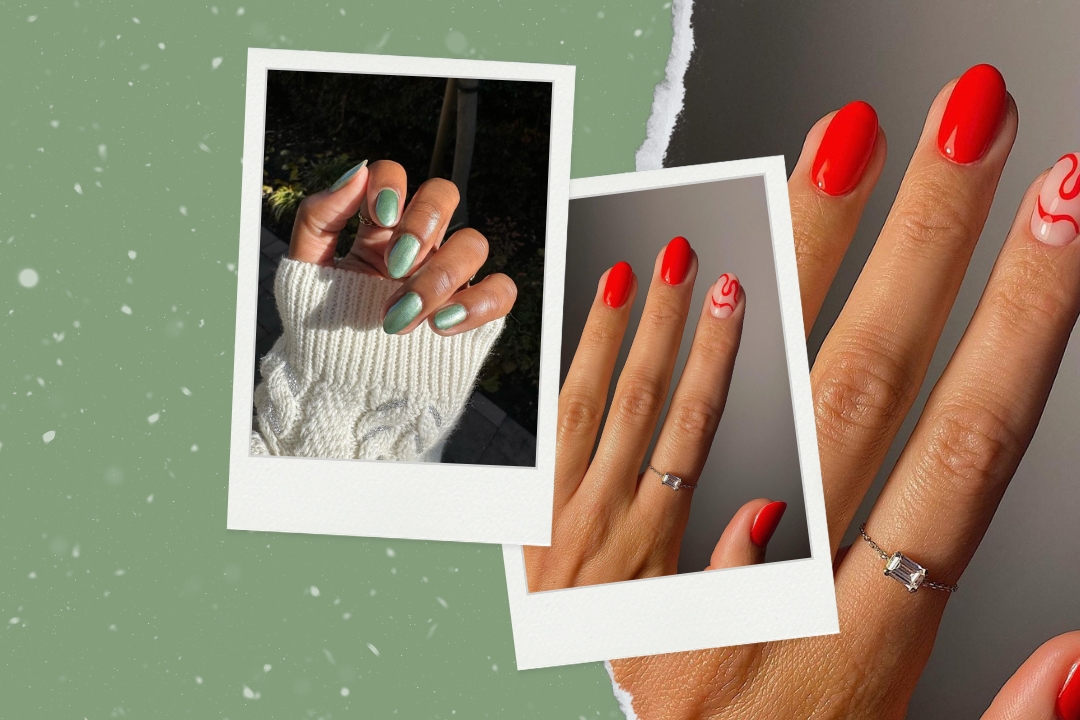 every one of them is a certified sleigh
No matter what side of BookTok you're on, there's absolutely zero chance you haven't heard of Sarah J. Maas. She writes "those faerie books," better known as the holy trinity of romantic fantasy: A Court of Thorns and Roses, Throne of Glass, and Crescent City. With 15 books in those series and more to come, it can be hard to figure out exactly where to start. Throw in an intense debate over the "correct" reading order for one of the series and perhaps trepidation about trying a genre you don't usually read, and the entire venture may seem too daunting to even attempt.
That's where I come in. If you're curious about stepping into the world of fantasy or you already know you like the genre and just want a little bit of guidance before diving into a new author's extensive catalog, I have you covered. I'd be remiss not to also note that her next book comes out in January, and after diving into her worlds, you're going to want to read it alongside the rest of the bookish community. So take note, ready your Kindle, library card, or Starbucks for a trip to your local bookstore, and get reading. Here's the order you should read Sarah J. Maas's books for the ultimate introduction to the Maasverse:
1. A Court of Thorns and Roses Books 1-3
This is the Sarah J. Maas series you've probably heard the most about. Though the first book was published in 2015, it has recently gained a ton of new readers thanks to BookTok—which absolutely loves this series. There are currently five books out in the series, with more to come, but I actually recommend only reading the first three to begin with.
As a series, ACOTAR is the most accessible to readers new to the fantasy genre. It's romance-heavy, so if you're coming from that world this is the perfect entry point. Make no mistake, this is a fantasy series first, but the worldbuilding is simple enough that it shouldn't be intimidating to anyone who hasn't read the genre before. At the same time, if you know you already like fantasy, there's a good chance you're going to like this series too. It has all the things we love about the genre, and it's arguably the best romance in Sarah J Maas's entire body of work.
The first three books are Feyre Archeron's story—and it's a complete story that can stand on its own. The fourth book transitions the series into a new phase, one that centers on characters other than Feyre. Namely, book five is Feyre's sister Nesta's story, and there are rumors (pretty strong ones) that the next book in the series will be Feyre's other sister's story. Because of that, read the first three ACOTAR books and then move on to Sarah J. Maas' next series. We'll come back to the world of ACOTAR later.
Sarah J. Maas
In A Court of Thorns and Roses, Feyre is whisked away into the dangerous, alluring world of the Fae by the High Lord of the Spring Court. Throughout her adventures, she'll fall in love, lose her heart, face her demons, and learn what she is truly capable of. The world of A Court of Thorns and Roses is expanded in book five with Nesta's story, and there's more of Prythian to come.
2. Throne of Glass
The Throne of Glass world and story are a bit more complicated than the ones in ACOTAR, but with those books under your belt, you'll have no problem sinking into this series. The reason this series is second in my reading order is that you need to really be in on this adventure and ACOTAR will get you there. The one thing I will say is that the first two books in this series read very young. I actually had a hard time getting through them and definitely rolled my eyes at some of the more juvenile parts. Maas started writing these books when she was a teenager, and it shows quite a bit in the first two Throne of Glass books. However, reading these books for the first time was a life-altering experience akin to reading Harry Potter, and I can't recommend them enough.
There is quite a bit of debate as to the order you should read these books. And that's because Maas released a series of prequel novellas (packaged together in one volume, The Assassin's Blade) after the second book came out. There are three reading orders to choose from. Publication order, or, reading the series in the order they were published, with the prequel coming after the first two books. The "romantic order," which places the prequel after the third book in the series for the most emotional impact (this is the order I did and recommend). And the "purist order," which means reading the series in order of the timeline, with the prequel coming first. You can also choose to read Tower of Dawn and Empire of Storms in tandem as they take place during the same time period in-universe, or separately. However, the tandem read provides readers of the series with an emotional experience like no other, and it's what I recommend.
YA Fantasy enthusiast T.L. Branson put together this handy printable which fans refer to as the definitive Throne of Glass reading order guide. If you want my advice, go with the romantic order and the tandem read. By the end of the series, you'll be a puddle of emotions—but in a good way, I promise.
…reading these books for the first time was a life-altering experience akin to reading Harry Potter, and I can't recommend them enough.
Sarah J. Maas
In a land without magic, an assassin is summoned to the castle. She has no love for the vicious king who rules from his throne of glass, but she has not come to kill him. She has come to win her freedom. Her name is Celaena Sardothien and as dark forces gather on the horizon—forces that threaten to destroy her entire world—Celaena must fight to protect everything she holds dear.
3. A Court of Thorns and Roses Books 4 & 5
After the emotional rollercoaster that is Throne of Glass, it's time to return to the world of A Court of Thorns and Roses. The fourth book in the series, A Court of Frost and Starlight, is near and dear to my heart, though not everyone feels the same (shoutout to our CEO!). It's technically a novella, though it is 263 pages long. It serves as a bridge between the third ACOTAR book, which is the end of Feyre's story, and the next phase of the series, where Maas begins to explore more of the characters (who you'll grow to love fervently and hate passionately throughout the first three books).
The fourth ACOTAR book is actually the perfect book to read after the final Throne of Glass book because it's like a Hallmark Christmas movie. The characters are celebrating the Winter Solstice, and though heavy themes are touched on, at its heart it's just a charming little story where the characters exchange presents and engage in hijinks. It might sound silly, but the final Throne of Glass book had me sobbing, so you'll want something uplifting and fun next.
After A Court of Frost and Starlight, it's time for the next full-length ACOTAR book, A Court of Silver Flames. It follows Nesta in the aftermath of the war in Prythian. She's a very divisive character, with fans loving and hating her in equal measure. For my part, I loved her by the end. As a bonus for my romance readers, this is the smuttiest book in the series, and probably Sarah J Maas' smuttiest book of all. That said, there's more to come here so we'll see where the sixth book lands on the scale.
Sarah J. Maas
Follow Feyre's journey into the dangerous, alluring world of the Fae, where she will lose her heart, face her demons, and learn what she is truly capable of. The world of A Court of Thorns and Roses is expanded in book five with Nesta's story, and there's more of Prythian to come.
4. Crescent City
After finishing up with ACOTAR, it's time to read the most recent of Maas' series, and the one that has a new book coming out in January. Crescent City is probably the hardest world to get into, mostly because there is a lot going on. In fact, the first 100 or so pages of House of Earth and Blood will have you wishing you took notes to refer back to. That said, it's a truly interesting story with fun characters, a stellar romance, and a world-shattering plot. If you follow this reading order, by the time you get to this series you'll be a bonafide Maas pro, so getting past the complex world-building will be no problem.
Reading this series last will also set you up for the perfect reading experience. The next book in this series, House of Flame and Shadow, comes out on January 30, 2024. So if you start reading now, you won't have long to wait until you get more Maas in your hands. And trust me, after reading through these books, you're going to want this next one immediately. I'm not going to give anything away, but the ending of House of Sky and Breath essentially broke BookTok. Follow this reading order, and you'll get to have that same experience—one I wish I could have for the first time again.
Sarah J. Maas
Bryce Quinlan had the perfect life—working hard all day and partying all night—until a demon murdered her closest friends, leaving her bereft, wounded, and alone. When the accused is behind bars but the crimes start up again, Bryce finds herself at the heart of the investigation, and she'll do whatever it takes to avenge their deaths.
Sarah J. Maas
Bryce Quinlan and Hunt Athalar are trying to get back to normal—they may have saved Crescent City, but with so much upheaval in their lives lately, they mostly want a chance to relax. Slow down. Figure out what the future holds. However, rebels have begun chipping away at the Asteri's power, and Bryce and Hunt find themselves pulled back into the fight.