There has truly never been a book series as heavily marketed to me as Sarah J. Maas's A Court of Thorns and Roses. I haven't been able to escape the series since the first book was published in 2015. But, despite my love for adult fantasy, they just never made it into my miles-long TBR pile (much to the chagrin of my best friend, who had to deal with me procrastinating this series for an entire year after she read it). Then, I started getting served ACOTAR video after ACOTAR video after even more ACTOAR videos on TikTok. You know how it goes: you like one or two measly 10-second videos and suddenly your entire feed is flooded. Well, after one too many clips of fantasy lovers fawning over characters named Rhys, Cassian, and Lucien, I texted that aforementioned friend and told her it was finally time.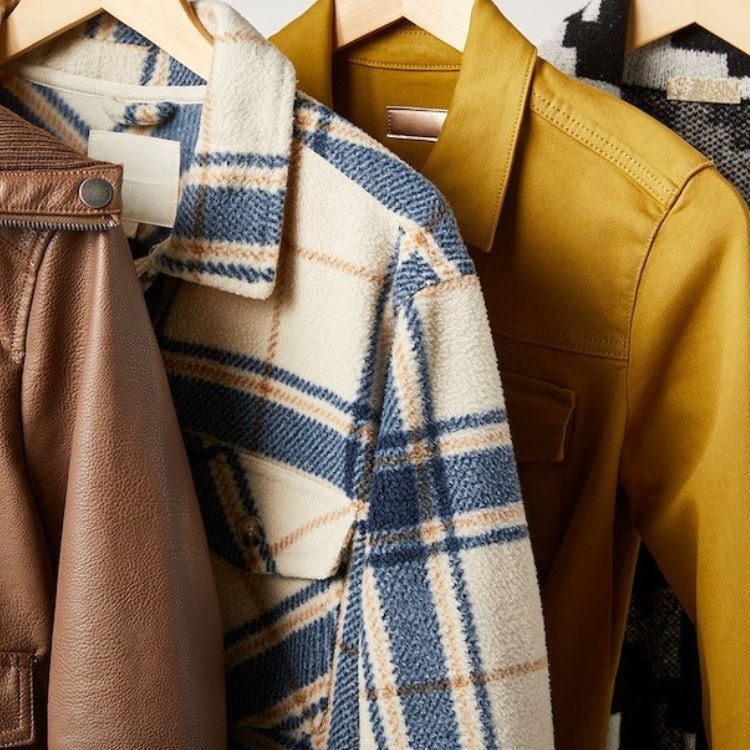 ...and it's wallet-friendly
Even though these books have been in my orbit for years, I really didn't know much about the series, just that it had a massive fanbase whose sole aim in life seemed to be to get me to read these godforsaken books. I can't say I'm hype-adverse (I will gladly purchase almost anything someone personally recommends to me without a second thought, making working at The Everygirl quite hard on my wallet), but I was skeptical this series would be just as good as everyone says it is. That side-eye lasted approximately 150 pages and then, in what felt like the blink of an eye, this book series became my entire personality for six weeks. Yes, dear readers, I loved it that much.
Wondering if the A Court of Thorns and Roses books are really that good? Here's my spoiler-free review (and love letter to) each book. To set the mood, here's a TikTok that perfectly captures what a joy I've been to my friends since I started reading these books:
Sarah J. Maas
Feyre Archeron is a hunter whose skills with a bow are the only reason her two older sisters and father are still alive. When she makes one wrong decision, she's whisked away to Prythian, the land of the Fae, by the High Lord of the Spring Court.
I'm going to be honest, it took me quite a bit to get into the first book. I'm a slow reader at the best of times and was still firmly giving all the hype surrounding these books a fair amount of skepticism. That said, the book really picks up after the first 100 or so pages. With most fantasy series, there is a period in the beginning that involves some serious world-building. You may get confused by who the characters are (I confused Tamlin and Lucien for the first third of the book), the rules of the magic (you'll get used to them the more you read), and just generally what the heck is going on (that becomes clear the more you read, too).
After that first 100-ish pages, I was fully enthralled. I read this book (and truly the rest of this series) non-stop whenever I had a moment to spare. Yes, the plot is gripping and will keep you wanting to know what happens next (I stayed up far too late reading for someone who has to wake up at 6:30 a.m. for work every day), but where this book really shines is the character development. Sarah J. Maas is truly an expert at creating characters readers can both relate to and fall in love with. And speaking of love, now is the perfect time to tell all my romance readers out there: yes, this is a fantasy series, but at the center of it all is a truly beautiful (and steamy—really steamy) romance for the ages.
Sarah J. Maas
In A Court of Mist and Fury, Feyre deals with the fallout of her time Under the Mountain, including the bargain she made to save her life.
A Court of Mist and Fury is, indisputably, fans' favorite book in the series. And after watching so many TikToks about Chapter 55, I knew I wouldn't be able to put this book down until I got there. Remember how I said I'm a slow reader? It took me about two weeks to read the first book and just six days to read the second one. I haven't read a book this fast since I devoured The Seven Husbands of Evelyn Hugo in just three days.
What fans love about Sarah J. Maas are her romances. Don't get me wrong, I thought the first book featured the perfect romance, and I fell in love with the characters and their relationship. But in book two, Maas sets the whole world on fire. I really don't want to give too much away, but if a sexy, slow-burning romance is your kind of thing, it really doesn't get any better than A Court of Mist and Fury. I loved the first book, yes, but ACOMAF changed my life, and I wish I was exaggerating. This is the book that really sealed the series' place as one of my all-time favorites.
P.S. This right here is the only correct way to react to Chapter 55:
Sarah J. Maas
In A Court of Wings and Ruin, Feyre and the rest of Prythian face the threat that's been coming for them since book one.
A Court of Wings and Ruin benefits from coming right on the heels of Mist and Fury. In ACOMAF, I really fell in love with the characters, their relationships, and their individual stories, and I was dying to know more. Luckily for readers everywhere, ACOWAR definitely provides. Is it the cleanest of resolutions? No. But by this point, Maas knew her readers wanted more scenes with their favorite couples and more backstories on their favorite characters, and she delivered. We learn so much more about the world and the people in it that though the big final battle was a little bit of a letdown (featuring some very questionable twists), it doesn't matter, because fans got pretty much everything they wanted from the conclusion of this arc. I was a puddle of tears by the end of it.
Here's some live footage of me after finishing A Court of Wings and Ruin:
Sarah J. Maas
In A Court of Frost and Starlight, Feyre and the rest of the cast are preparing for their Winter Solstice celebration and dealing with the fallout of the war with Hybern.
If you're looking to learn more about what happens next in the world of Prythian, you'll be disappointed in A Court of Frost and Starlight. But truthfully, if that's what you're concerned about when you get to this book, I don't think you're reading the series right. Frost and Starlight is first and foremost a character study. We get inside the minds of all of the main characters for the first time as they deal with their own issues following the war at the center of the first three books and prepare to celebrate the holiday as a family.
I said before that where this series shines is in the characters, and I mean that wholeheartedly. Throughout the entire time I spent reading these books, the characters became almost real to me. I care about them and want to know more about their lives and stories, and Frost and Starlight provides just that. This book is sweet, intimate, and the perfect bridge between the original arc and the story that comes next.
Sarah J. Maas
A Court of Silver Flames follows Nesta (Feyre's older sister) as she deals with everything her family has endured throughout the series, including the human queen she unwittingly made an enemy of in A Court of Mist and Fury.
The latest installment is the most divisive among the fanbase. After reading it, you either understand and sympathize with Nesta (Feyre's older sister), or hate her even more. As someone who never really hated Nesta in the first place, I fall firmly on the side of loving this book. Though I will say, by the time I got to Silver Flames, I was so fully in love with this series that I would have read anything Sarah J. Maas gave me. I've said before that these books are steamy, and they are, but Silver Flames really takes it to another level. Don't get me wrong, this book definitely has other amazing qualities (the new characters and Nesta's personal development, specifically), but at its core, this is a sexy as hell romance that just happens to also be set in a fantasy world.
While I absolutely loved this book, it also has some pretty glaring plot holes. If you're a stickler for those kinds of things, you may have trouble with Silver Flames. For me, I take these books for what they are: fun, romance-driven fantasies that remind me exactly why I love reading in the first place.
By the time you get to the end of Silver Flames, you should look a little something like this:
Final Thoughts
I absolutely, positively, loved this series. So much that it was (and still is) all I could talk (or even think) about the entire time I read it. It is fun, sexy, heartbreaking, and thrilling—truly, everything I want in a fantasy series. I may have initially been reluctant to give this series a shot, but I could not have been more wrong. The hype is worth it, folks. My only regret is that I won't be able to read these books for the first time ever again. Luckily for me, Sarah J. Maas has two other series for me to devour—and they already promise to be just as good as A Court of Thorns and Roses.