I LOVE old homes — they have so much character that alludes to the time they were built, and their little nooks and crannies all have a story to tell. (I know, I know, so cliché, but it's the truth!).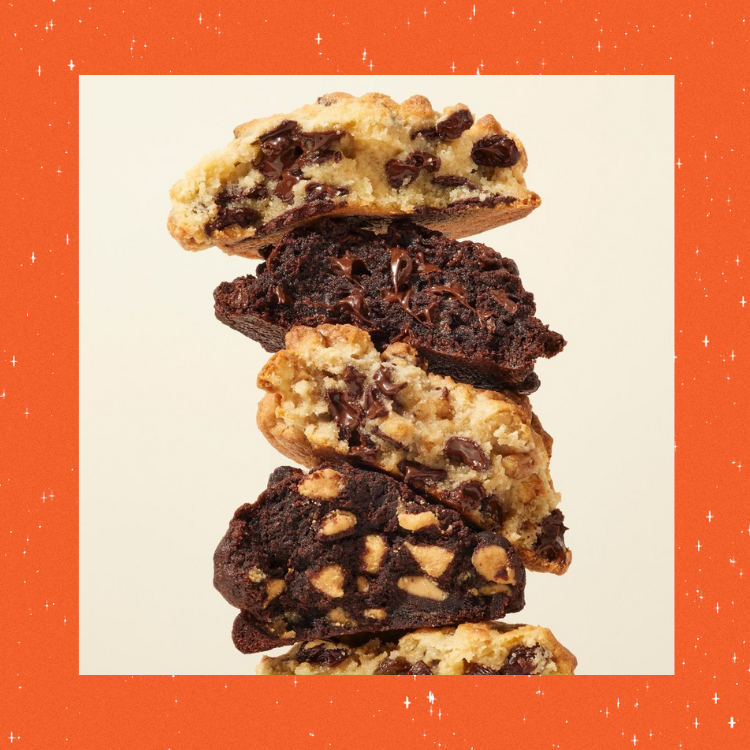 Enough with the stress! These 20 gifts will please even the pickiest person.
When I first started reading about Sarah Lyon's home, I immediately needed to see photos. I mean, I could only dream of waking up every morning, throwing on a silk robe,  and waltzing down a spiral staircase. Then I started to see everything Sarah has done to her place to bring out the old charm and still keep the place modern and cool. From her absolutely stylish bar cart to the modern touches of her appliances (those brass lamps get me every time), she's created the perfect mix of vintage and chic. I could seriously go on forever because I am #obsessed, but instead, I will let you all read about how she found her gorgeous apartment, what it was like designing a loft space, and her favorite DIY projects.
Name: Sarah Lyon, higher education professional and blogger
Location: Washington, DC
Sq. Ft.: 950
Years Lived In: 1
Rent or Own: Rent 
What was your first job and how did you land it?
My first full-time job after college was at American Baby magazine in New York City, where I was an editorial assistant. American Baby was a publication under Meredith Corporation that has since merged with Fit Pregnancy to become Fit Pregnancy and Baby — you've probably seen it in a waiting room at some point! I was fortunate that the summer before my senior year of college, I was selected to be an ASME (American Society of Magazine Editors) intern at Parade magazine.
That experience not only helped me confirm that I wanted to return to New York City and work in magazines once I graduated, but also provided me with some great connections to editors. I definitely found it a little funny to be covering pregnancy and newborns as a young, recent college grad, but I absolutely loved my role at American Baby and made some great friends during that time in the city.
Your old apartment was featured on The Everygirl last year – what is different about your new place and style?
I don't even know where to start, as my new space is the complete opposite of my old one when it comes to decor! I loved my first DC apartment, which was in a fairly old building but otherwise had pretty traditional features, but am equally thrilled with where I am now.
This space, which I share with a roommate, has a much more unique layout. It has two floors, one of which is a loft area, and lots of built-ins. The unit I live in is one of eight within a building that is 130 years old, and I was definitely inspired by the architectural features and the age of the apartment when decorating. My bedroom is on the second floor, and decorating a lofted space has forced me to get creative, as there are all sorts of nooks and crannies to work around (and don't even get me started on how stressful it was to get everything up our spiral staircase into my room!).
Here, I really tried to go for a vintage, collected vibe when sourcing furniture and decor, and I'm really happy with how it's all come together — though don't get me wrong, I'm constantly redecorating and moving things around!
What prompted the move out of your previous apartment?
A ton of factors — wanting a more social and less expensive living situation (after many years of living alone, I decided I would be happier with a roommate), a desire to live closer to downtown (my new place is right near so many amazing bars and restaurants, which has been a nice plus), and kind of just an itch for change in general! As much of a pain it is to move, especially in a big city, I'm 100 percent glad that I did — and I have no plans to leave this apartment anytime soon! I've been really happy exploring my new neighborhood and getting to know more of the city over the past year.
It sounds like you knew right away when you had found the perfect place. How did you know this was the right apartment for you and your roommate, and what were you looking for?
Honestly, we really lucked out. After several failed apartment searches, I was spending yet another late night going through postings on Craigslist and came across a listing that looked absolutely perfect in every way — somehow it was located in a vibrant, safe spot, had tons of character and gorgeous architectural details, was listed at an amazing price point, and even had a private roof deck! It honestly seemed too good to be true (and by this point, we had both encountered our fair share of scam listings, so we were skeptical!).
However, I was stunned and immediately followed up with the landlord the next morning, who scheduled a showing for me and my roommate that evening. We both bolted out of work to snag the first appointment of the night, having already decided earlier that if our in-person impression was just as good as our gut feeling, we would take the place on the spot. Within about five minutes, we knew the unit was right for us, and the landlord had to actually start turning other people away as they walked through the door! It can definitely be hard to find a living space that is suitable for two separate adults — as opposed to a couple — and while our rooms are very different, they each have their pros and cons (mine is a little more private but is up a narrow spiral staircase).
Were there any quirks in the space you had to design around? If so, tell us about them.
This space has so many quirks, which I (mostly) love. It used to be a family home in the late 19th/early 20th century and is now a four floor, eight-unit building. Every time I visit friends in more modern buildings, I think about how much simpler their lives must be, but I'm a huge sucker for places with character and wouldn't trade our spot for the world (as helpful as it would sometimes be to have luxuries like in-unit laundry or an elevator!).
I'd say the biggest quirk is certainly the spiral staircase that leads up to my room. I've gotten used to navigating it, but moving in was no small task, and adding and removing furniture — as I frequently like to do — can be a bit of a hassle. It also gets HOT up in the lofted area in the summer — DC heat is no joke, especially when your room is essentially an attic! Some people may consider things like the exposed brick or built-ins to be a bit too quirky for their taste, but I really like these features. They've inspired me to create a more antique-inspired, vintage-y look up here, and I've incorporated some darker furniture to go with the wood floors and exposed beams.
Another quirk was that before we moved in, the loft was just one big, open space — which was great, except for the fact that there was zero privacy! Our landlord kindly arranged to have another wall and door added, and once the bedroom was sectioned off, I was able to set up a little lounge area right outside — that's where the orange couch, peacock chair, and some other pieces are located. It's been nice to have a separate little living space upstairs, and I've definitely enjoyed having an additional space to decorate.
We love how you brought your vintage decor and theme throughout your whole apartment. How do you find your unique pieces?
Thank you! Honestly, Craigslist is my go-to 99 percent of the time! I've also had luck with similar sites like LetGo and Facebook marketplace, and thrift stores and flea markets are also my jam. The thrill of finding a special piece for a great price will never get old to me — plus, furniture was just made better back in the day! I recently scored a wood, mid-century American of Martinsville dresser for our living room for only $30 — similar pieces sell for over $1,000 on Chairish!
In all of these cases, you definitely have to sift through some not-so-great stuff along the way, but I love not knowing what I'll find when I set out for the day or being able to give a well-loved piece a new home. I've written several blog posts about how to find the best treasures on Craigslist, and I love seeing the awesome pieces that other people find, too.
What inspired you when decorating your apartment?
The pre-existing architectural details in my room definitely were an inspiration. I've never lived in a place remotely like this one and saw it as an opportunity to change things up a bit. My last apartment was much more glam and girly, whereas here I've drifted toward a more mid century modern/rustic style and have incorporated a lot of cane, rattan, and campaign pieces to play up the brick and wood. When I was younger, I was drawn to more trendy pieces and patterns, and now my style is definitely a little more "granny." I'm inspired every day by rooms I see on Pinterest, on Instagram, and in real life through my freelance work for Houzz. I spend way too much of my spare time thinking about decor, but social media has made it so easy to constantly get new ideas and develop your style.
The thought of buying furniture and decorating a new home can be overwhelming for most. What do you look for and what process do you go through before deciding to purchase?
I'm not patient when it comes to furnishing and decorating a home and like to get everything done right away! However, even if you're like this, give yourself permission to change things up a bit. Just because your apartment looks a certain way on move-in day doesn't mean you can't change things around the next month as you become more accustomed to the space. I'm always moving things from one room to another and find that a lot of design lovers are doing the exact same!
Since I do a lot of thrifting, I often have to make snap decisions about whether or not I'd like to buy a piece, but knowing what styles I like has made this a bit easier. Whether you want to furnish your apartment by buying brand new pieces or scrolling through Craigslist, first sit down and decide what types of pieces you're on the lookout for — is your style more classic, boho, modern, or a mix of a few things? We're confronted with so many different stores and choices and price points that it can feel super overwhelming to start from scratch if you don't know exactly what you're looking for.
What advice would you give to beginners on putting together a bar cart as amazing as yours?
Browse vintage or thrift shops and flea markets for fun glassware that tells a story. I've gotten most of my bar cart decor from secondhand shops like these (just wash everything out thoroughly once you bring it home!), because I love funky, one-of-a-kind pieces that are a bit whimsical. Pick out bottles of alcohol that are both aesthetically pleasing and functional. Bombay gin is generally a crowd pleaser when it comes to making drinks, and the blue bottle adds a splash of color. Stash paper straws in a cute cup, add a fun piece of art, and you're all set!
Your blog provides readers with tips and tricks on DIY projects. What's your favorite home project that you have done yourself?
My favorite recent project was reviving an old cane chair with a fresh coat of white spray paint. It was super simple and gave a well-loved piece a new life in a matter of hours. Spray paint is a miracle worker!
Sarah Lyon is The Everygirl…
Last book you read?
From the Corner of the Oval by Beck Dorey-Stein.
Favorite brunch spot in your town?
Le Diplomate. Their homemade bread basket is to die for!
You can't leave the house without…
Sunglasses and a good book. I bring books everywhere!
Home essential everyone needs?
An accent mirror that makes a statement.
I wish I knew how to…
Drive! I've gotten accustomed to living in cities without a license, but it's definitely a bit limiting!