We know how special your birthday is, so we're sharing a monthly run-down of everything you should wear, read, watch, and do to celebrate your big day. Tune in every month as we share a guide to having the best birthday month, all according to your zodiac sign.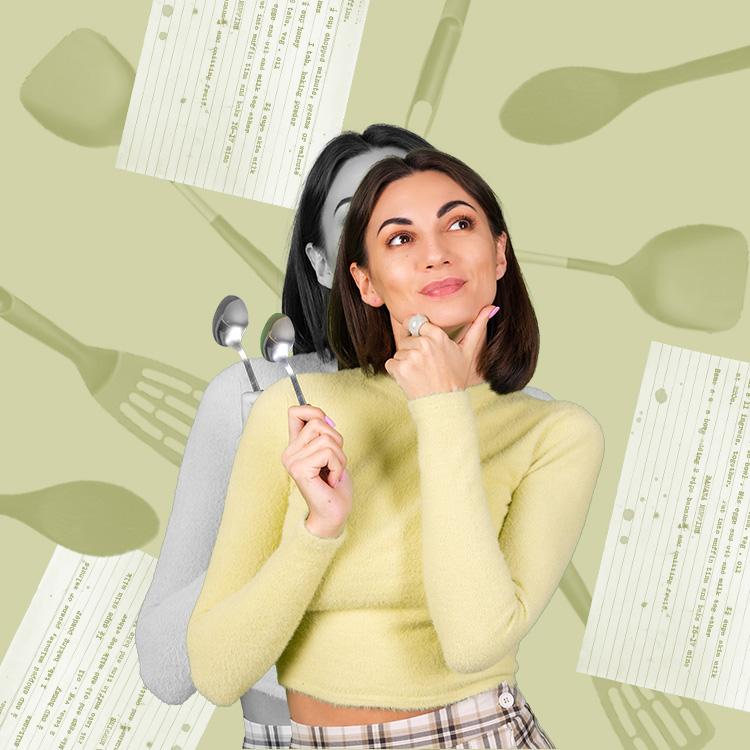 high in protein, good for gut health, and anti-inflammatory? yes, please!
The sign of mystery, sex, and darkness (I mean, it is the sign of All Hallow's Eve) is upon us, so we're ready to celebrate exactly how they would. Get ready for crime TV, thriller books, black clothes, and cozy nights at home to make the most of your sign, Scorpio.
What to Read
Colleen Hoover
For those of you who fell in love with the fan favorite novel, It Ends With Us, Colleen Hoover has something else in store for you. This prequel tells the story from Atlas' perspective, picking right up from the epilogue from the first book. If you thought It Ends With Us took you through a whirlwind of emotions, wait until you start reading this, as we're taken through Atlas' past and what it means to have a second chance at real love.
Although they may not show it, Scorpios feel emotions very intensely so this is the perfect read for this passionate water sign.
Jeneva Rose
What happens when a criminal attorney has to defend her husband for a crime he might have committed? Oh, and if you're wondering what the crime is, it's killing his mistress.
This story has everything a Scorpio needs to keep them hooked: Mystery, secrets, lust, and tons of drama.
Emily Austin
Don't let this title scare you Scorpios, Emily Austin hilariously tells the story of a twenty-something atheist lesbian named Gilda, who is tormented by the idea of death and decides to seek free therapy at a Catholic Church. When she is greeted by Father Jeff who thinks she is there for a job interview, she can't bring herself to correct him, and lands herself a new job as the receptionist.
She soon learns that she is filling the shoes of their last employee, a recently deceased woman named Grace. Gilda finds herself in a sticky situation when Grace's old friend is trying to reach out to her via the church's email and begins impersonating her instead of hitting her with the hard news of her dear friend's passing. But when the police discover suspicious circumstances surrounding Grace's death, Gilda may have to finally reveal the truth of her mortifying existence.
What to Watch
1. The Watcher
What it's all about: Based on a true story, a family's life turns into a nightmare after moving into what they thought was their dream home. Instead of the picturesque life they imagined, they start to receive cryptic anonymous letters in the mail from someone named "The Watcher" who seems to be watching their every move.
Reasons Scorpios will love it: If there is one thing this show has in common with this water sign it's that they are both very intense. Scorpios love to keep you guessing and this story does exactly that.
Where to watch: Netflix
2. My Policeman
What it's all about: Harry Styles plays a policeman in the 1950s who, despite being in a loving marriage, finds himself inching toward a forbidden budding romance with another man.
Why Scorpios will love it: Scorpios may have a hard exterior, but lest we forget they are truly emotional creatures (water sign, remember?). In ancient astrology, Scorpios are ruled by Mars, the planet of passion, power, sex, and aggression. This story explores all of those themes while also tugging at the heartstrings. Scorpios will definitely resonate with everything that lies within this movie.
Where to watch: In theaters now (streaming on Prime Video starting November 4th)
3. The Craft
What it's all about: After moving to Los Angeles, Sarah meets three wannabe witches at her new Catholic school who seem to be attracted by her telekinetic gifts. When they recruit her as their fourth member and start practicing witchcraft, they find themselves stirring up more chaos in their lives than they anticipated.
Why Scorpios will love it: Ruled by Pluto (in modern-day astrology), the planet of transformation, taboos, and tapping into the unknown, Scorpios will love the spookiness and mystery in this movie.
Where to watch: Prime Video
What to Listen to
If you're looking for passion and intensity, the Scorpio playlist is for you. Scorpios are emotional like their fellow water signs, but they have a magnetism and sensuality that is quite unmatched. Scorpios can anticipate this playlist to have a lot of slow ballads, dare I say, "sexy" songs, and tunes that make them feel good.
What to Wear
Scorpio: sexy, powerful, mysterious. Of course, they show all their traits in their outfits. Even when they're just lounging at home or running errands, they want to feel confident and like their best selves.
Day
leather jacket / cropped satin top / high-rise mom jeans / booties / shoulder bag / hoop earrings
Night
slip dress / jacket / shoes / clutch / necklace / earrings
Lounge
satin top / satin pants / platform slippers / vibrator
What to Do
1. Get your palm read
Because Pluto rules this fixed water sign, it shouldn't surprise you that Scorpios love to go through numerous self-transformations in their lifetime. Getting your palm read is a great way of looking at where your life is and where it's headed in love, friendships, family, and career.
2. Host a murder mystery party
Mystery might as well be every Scorpio's middle name, so hosting a murder mystery party with close friends is definitely one way to have a little fun this season! Scorpios are curious beings and love to question literally everything. A murder mystery gathering will definitely pique their interest.
3. Bake Halloween treats
Scorpios radiate spooky energy, so this is the perfect time to embrace All Hallows' Eve with festive sweet treats. Legend has it that Halloween recipes pair perfectly with a scary movie on a cozy night in.