With summer just around the corner, it's time to break out the self-tanning lotion! Kaleigh Glaza of Lux and Concord is sharing her expert tips on how achieve a tan the safe way—a faux tan! Keep reading to learn how to create a natural glow that's even, long lasting, and without all the mess a self-tanner can leave behind.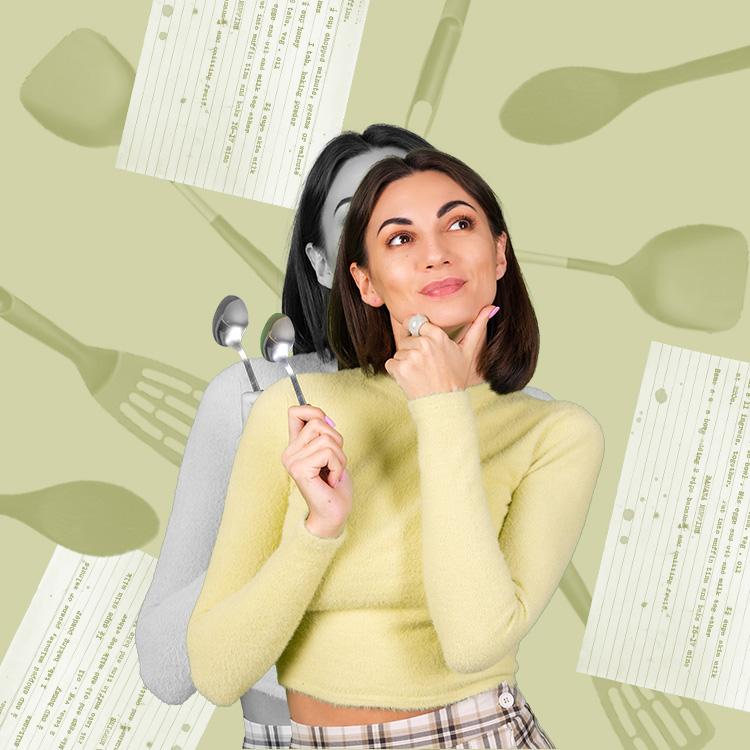 high in protein, good for gut health, and anti-inflammatory? yes, please!
Pick your favorite
The first step, of course, is to choose your favorite self-tanner. The options are endless—some are mousse, some are a lotion-like consistency. Some tanners wash right off in the shower, while some last a week or more. Feeling a little stumped? Try one of our favorites: SVELTA Skin Perfecting Self-Tanner, St. Tropez Bronzing Mousse with a St. Tropez Mitt, or Vita Liberata pHenomenal 2-3 Week Tan Mousse are all excellent choices.

Smooth it out
Preparing your skin for the tanning application is important! No waxing or using any oil-based skin products for at least a day before you apply the tanner. However, you should take a warm shower to open your pores and exfoliate the areas where you will apply the tanning product. Pick an exfoliator that won't leave a residue like the Rituals Ayurveda Scrub or the Scrub Glove (pair it with your own favorite body wash). If you're in a DIY mood, mix salt with your favorite cleanser for a great at-home exfoliator. Make sure to pay extra attention to rough areas like elbows and knees!
It's all about preparation
Applying tanning lotion on top of stubble can leave blotches and spots so it's best to shave before you tan. (Shaving is also a great method of added exfoliation!) Next, be sure to dry off completely from the shower and put lotion only on the driest spots of your body like elbows and knuckles. If spots are too dry, they will absorb more of the lotion and show up darker than the rest of your skin.
When to apply
We always recommend tanning at night so the tan can develop during sleep and you can wash away the excess (as well as any fragrance left behind) in the morning. If you forgot to tan the night before try an express tanner (like St. Tropez Express Bronzing Mousse), which dries fully in 60 seconds and develops in as little as one hour. If you use a brand that doesn't develop quickly, wait as long as possible after tanning (at least fifteen minutes) before putting clothes on. Even then, wear dark clothing so that it won't show any smudges.
How to apply
We recommend wearing a glove to apply self-tanner. If your brand of choice doesn't sell a glove with the product, buy one that is a low investment and can be washed and reused over and over like this one. Gloves will keep your hands from turning orange and also help to apply the lotion smoothly. For an even application, apply in circular motions (not up and down strokes). And don't be heavy handed! It's always best to apply thin layers that can be built up, rather than slathering on too much product at one time. This keeps your bathroom clean from splatters and will help keep your new skin tone nice and even.
All about the touch up
Even with the lightest touch, mistakes can happen! If you have streaks or darker areas, applying more exfoliator in that spot can even it out by taking off the top layer of color. If it's really noticeable or you need quick results, wet a cotton ball with rubbing alcohol, hydrogen peroxide, or even just lemon juice and rub it on the area. You can also try the Bronze Buffer Self Tan Remover, a set of reusable sponges to wipe away any unwanted color. Remember, orange hands are never good!
Make it last
Using a gradual tanner (like Vita Liberata Trystal Self Bronzing Minerals) helps maintain your color over time. This can be used with a spray tan or a more intense tanner, or just to build up a glow as summer approaches. To help it last even longer use mild soaps and shampoos, which won't wash off the color as quickly. Also, avoid exfoliating between tan treatments or else your new glow may go right down the drain with it.