I have always been a lover of stories. I spend most of my weeknights curled up with a book, and I can easily finish an entire book in a weekend day. But watching TV has always been a more passive activity for me—something I have on in the background while I'm doing other things or put on to relax with my husband after work. So when a TV show grabs my interest and doesn't let it go, I can't get enough of it.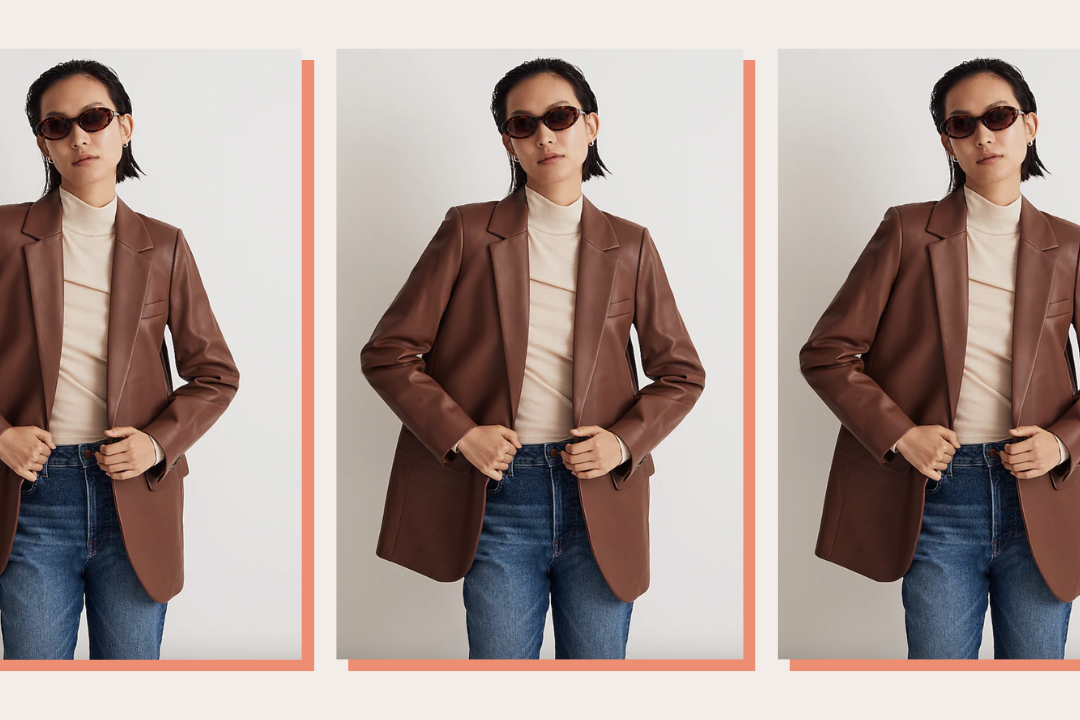 time for your fall wardrobe update!
That's what happened when my husband and I decided to give The Sex Lives of College Girls on HBO Max a try one night last month. The show opens with two parents driving through a New England college campus to drop their daughter off at school. As they drive, they pass a couple making out. The moment the mom yells "I can see your erection" out the window at the couple, my husband and I couldn't stop laughing. I knew we were in for something good. If you haven't yet fallen in love with the show, then now is the time to do so—there are some spoilers ahead!
We soon learn that the daughter in the car is Kimberly (Pauline Chalamet), a work-study student from a small, predominately white town. Kimberly is sharing a suite with three other young women: sex-positive comedy writer Bela (Amrit Kaur), affluent and closeted lesbian Leighton (Renée Rapp), and star soccer player and senator's daughter Whitney (Alyah Chanelle Scott). I laughed and cried as these four very different young women tried to survive—and enjoy—their first semester of college.
I loved every second of The Sex Lives of College Girls, but there was one problem: The first season was only 10 episodes, and while the show has been renewed for a second season, it will be months before we can watch it. Thankfully, we can all turn to books to fill the The Sex Lives of College Girls-shaped hole in our lives as we wait. These 10 books get to the heart of the things that Kimberly, Bela, Leighton, and Whitney experience, and I know that you'll love their characters just as much as you love our favorite Essex College students.
If you love Kimberly
J. Courtney Sullivan
If you empathized with Kimberly's financial struggles, then you need to meet Friends and Strangers' Sam. The only one of her friends who wasn't able to afford to study abroad this semester, Sam is feeling lonely. When she picks up a babysitting job, she can't help but connect with the children's mother, Elisabeth. Having just left New York City after 20 years, Elisabeth is dealing with her own feelings of loneliness, spending all of her time obsessing over her Brooklyn moms' Facebook group and her influencer sister's Instagram feed. But as Sam and Elisabeth grow closer, Sam soon learns just how different from Elisabeth she really is because Elisabeth comes from a world of money, connections, and power, and Sam, well, doesn't. Just like Kimberly's relationship with Leighton, Friends and Strangers is an exploration of power dynamics and privilege in its many forms.
Sarah Dessen
Kimberly gets a job at an on-campus cafe because she needs to, not because she wants to. But her coworkers Canaan (Christopher Meyer) and Lila (Ilia Isorelýs Paulino) quickly become two of her closest confidants. In The Truth About Forever by Sarah Dessen, Macy finds similar friendships at her job with Wish Catering.
Macy's summer promises to be anything but fun. Her boyfriend is away at Brain camp, she has a dull-as-dishwater job at the library, and she is silently grieving her father's death. But everything changes when Macy is corralled into helping out at one of her mother's open house events and she meets the Wish Catering crew. When her boyfriend says they should take a break, Macy quits her job at the library and joins the Wish gang: bighearted Delia, quiet, introspective Monica, and fun-loving, fashion-conscious Kristy. But best of all, there's Wes—artistic, insightful, and understanding Wes—who gets Macy to look at life in a whole new way.
If you love Bela
Margot Wood
If you love sex-positive Bela, then you need to meet Elliot McHugh of Margot Wood's Fresh. Elliot is a bisexual incoming freshman at Emerson College in Boston who says, "If you must label me, my sexuality is horny." Picking a major is the last thing on her mind because she's too busy experiencing all that college has to offer—from dancing all night at off-campus parties to testing her RA Rose's patience to making new friends to having the best sex one can have on a twin-size dorm-room bed. But when things start to get serious—when finals creep up on her, when the sex she's having isn't that great, and when the friendships she's built aren't as solid as she thought—Elliot will have to take the time to figure out who she wants to be.
You can pick up Fresh knowing that Bela would laugh out loud while reading it. The ways in which author Margot Wood breaks the fourth wall—footnotes, choose-your-own-adventure sections, and direct addresses to the reader—make this novel an absolute delight to read.
Christine Riccio
At school, Bela doesn't shy away from her passion for writing comedy. But when her parents are around, Bela is a neuroscience major. Like Bela, Shane of Christine Riccio's Again, but Better fears that she won't live up to her parents' expectations. As a pre-med student, Shane's college experience hasn't been what she wanted it to be. Sure, she has stellar grades and happy parents, but she's made zero friends, goes home every weekend, and hasn't even had the time to think about romance.
Knowing she needs a change, Shane decides to study abroad in London. What her parents don't know is that she isn't taking a single science class there. Instead, she's studying writing. And on top of that, Shane has big plans to make friends, pursue boys, and find adventure. Shane quickly learns that breaking out of her shell is easier said than done. But with a touch of magic, the possibilities are endless.
If you love Leighton
Robyn Schneider
When Sasha Bloom's mother passes away in a Southern California earthquake, she has no choice but to move in with her estranged grandparents. Her grandparents' world of khakis, country clubs, and scheduled dinners is nothing like what Sasha is used to. But her grandparents are grieving Sasha's mother too, and like Leighton, Sasha wants nothing more than to fit in. She tries to be who her grandparents want her to be: a lawyer in the making and girlfriend to a boy from a good family. But then Sasha meets Lily Chen and discovers that she might not be able to hold her true self back any longer.
Lauren Oliver
When we first meet Leighton, she is anything but likable. A classic queen bee, Leighton is shocked to learn that her plan to room with her school friends has been ruined by the friends themselves. Samantha Kingston of Lauren Oliver's Before I Fall is also at the top of her high school's social pyramid. And like Leighton, Sam expects everything to go her way when she wakes up on Feb. 12, her school's Cupid Day. Filled with valentines, roses, and one big party, the day is everything Sam wants it to be—that is, until she dies in a terrible car accident.
Then, Sam wakes up to find that it's the morning of Feb. 12 again. As she lives the last day of her life seven times, Sam is given the opportunity to be her true self, which is very different from the person she was when everyone was watching.
If you love Whitney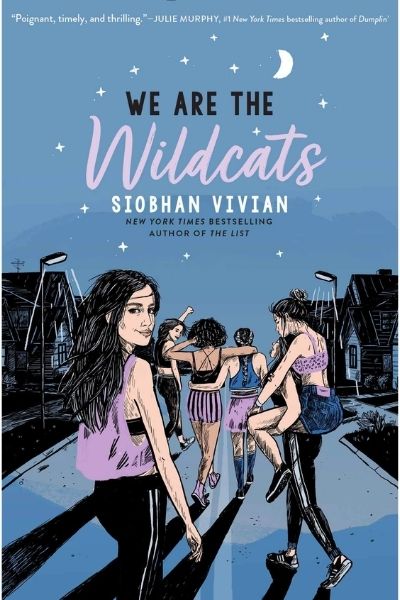 Siobhan Vivian
The Wildcat varsity field hockey team has one goal: to beat their rivals in the first game of their new season. But first, the girls must forge the bonds of trust, loyalty, and friendship necessary to win at that night's team sleepover. The sleepover, including the traditional midnight initiation ceremony, is usually the one thing the girls get to have for themselves. But when Coach—a handsome former college player revered and feared in equal measure—gets involved, everything changes.
Told through six diverse perspectives over the course of 24 hours, We Are the Wildcats is a suspenseful examination of the lines between player and coach and what happens when those lines are crossed.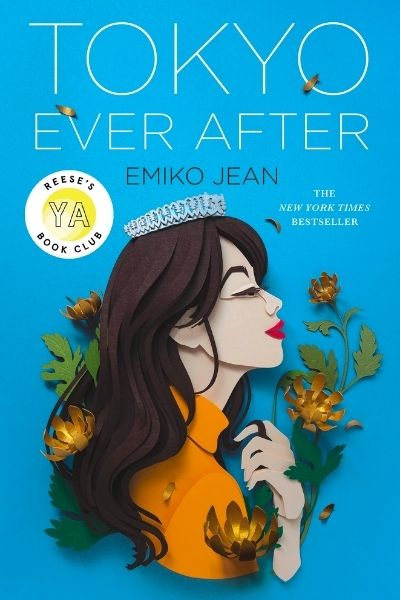 Emiko Jean
Being a teenage girl isn't easy. Being a teenage girl whose mother is a U.S. senator is even harder. But finding out the father you have never met is the Crown Prince of Japan might take the cake. That's what happens to Izzy in Tokyo Ever After by Emiko Jean.
After she discovers the truth, Izzy travels to Japan to meet the father she never knew and discover the country that has always been a part of her. But being a princess isn't at all what Izzy thought it would be. In Japan, Izzy meets conniving cousins, a hungry press, and a scowling but handsome bodyguard who she definitely isn't supposed to date. Like Whitney, Izzy will need to decide what she wants her relationships with her parents to be as she learns new things about them and what secret relationships can survive in the spotlight.
If you love them all
David Yoon
Kimberly, Bela, Leighton, and Whitney all struggle with who they are in relation to their parents. And that's exactly what Frankly in Love by David Yoon is all about. Frank Li has two names. There's Frank Li, his American name. Then there's Sung-Min Li, his Korean name. No one uses his Korean name, not even his parents. Frank barely speaks any Korean. He was born and raised in Southern California. Even so, his parents still expect him to be very much Korean when he isn't sure how he can fit in as a Korean or as an American.
When Frank starts dating the girl of his dreams, Brit Means, he gets himself into a bind—because Brit is white and therefore not the girl of his parents' dreams. Frank turns to family friend Joy Song, who is in a similar situation, and the two agree to pretend to date each other to trick their parents and allow them to spend time with their real significant others. But when life throws Frank a curveball, he's left wondering whether he ever really knew anything about love—or himself—at all.
Jennifer Dugan
When it turns out that being queer is against her private Catholic school's code of conduct, Morgan, an elite track athlete, is forced to transfer schools. There, she meets Ruby, who wishes she could spend all of her time tinkering with her baby blue 1970 Ford Torino instead of competing in local beauty pageants to please her mother. Drawn to each other, the two can't deny their growing feelings. But Morgan is out and proud and Ruby isn't ready to come out yet. With each girl on a different path, will Morgan and Ruby be able to make their relationship work?
Like Bela, Ruby fears disappointing her mother. Like Whitney, Morgan is dedicated to her sport. Like Kimberly, Ruby has to work in order to support herself through school. And like Leighton and Alicia (Midori Francis), Rudy isn't ready to come out yet but Morgan isn't comfortable with keeping their relationship a secret. Some Girls Do by Jennifer Dugan has something for every fan of The Sex Lives of College Girls.