We have waited for season two of Outer Banks for over a year, and after a weekend of absolutely flying through all 10 episodes of beachy adventure in record time, we simply don't know what to do with ourselves. Like all shows that we binge watch and fall madly in love with, we find ourselves asking, "what now?" and wonder how we'll cope without hanging with our virtual besties.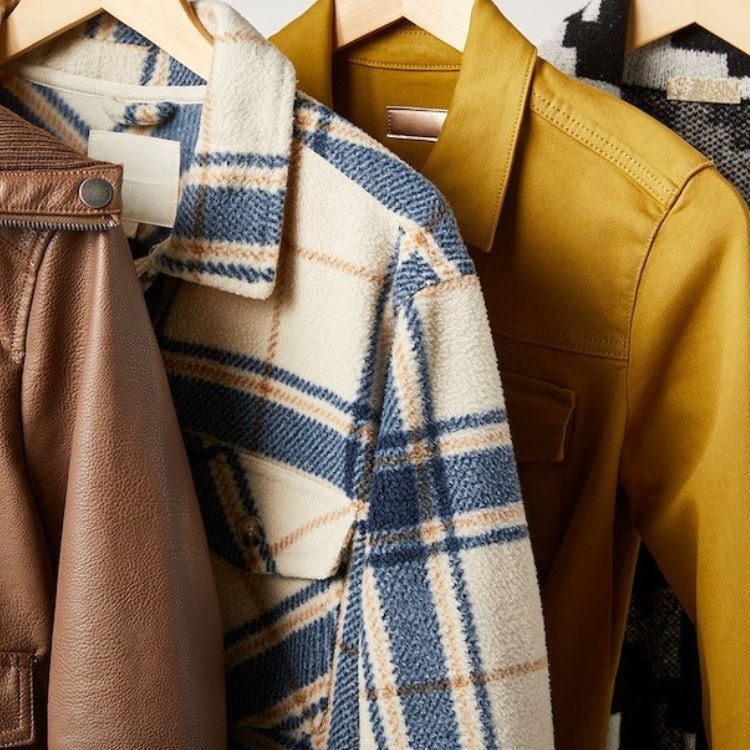 ...and it's wallet-friendly
Season two of OBX had it all: friendship, romance, adventure, cliffhangers, and those gut-wrenching moments that give us all of the feels. And now that it's come to a close, we hopefully and anxiously await the approval for a third season. In the meantime, we have two courses of action to resort to: rewatching season two on repeat until we can recite it line by line or finding a new show with enough action and comradery to fill the void. That's where we come in—here are eight shows like Outer Banks that should be next on your "to watch" list:
Where to stream: Netflix
Number of seasons: 1
Trade in beachy vibes for a bit of fantasy with Shadow & Bone, a Netflix original based on the trilogy series written by Israeli-American writer Leigh Bardugo. Like Outer Banks, there's a ton of mystery and a bit of a love triangle (which we're total suckers for). If you're looking for a series with a one-of-a-kind plotline, a badass leading lady, and plenty of adventure to go around, make this your new go-to series.
Where to stream: Prime Video
Number of seasons: 1
If you loved the action-packed, edge-of-your-seat adventure aspect of Outer Banks, you'll love Alex Rider, a British spy thriller based on the bestselling book with the same name. We've seen plenty of (disappointing) book-turned-series adaptations, but this one is so spot on.
Where to stream: Netflix
Number of seasons: 1
And while we're on the topic of badass international spies, allow us to introduce Netflix's first African original series Queen Sono. If you were a fan of how unpredictable OBX was, this show will also keep you on the edge of your seat. This crime drama series is incredibly well done, has some stellar acting, features a perfect touch of carefully placed humor, and offers all of the action you could ever hope for. Did we mention that you'll leave with Ms. Queen Sono being your new favorite style icon? Her outfits are simply *chef's kiss*.
Where to stream: Netflix
Number of seasons: 1
If you liked the teens-taking-control aspect of Outer Banks, it's time to bump The Society to the top of your watch list. With a more emotional, intense vibe, The Society tells the tale of high school teens who return home from a camping trip to find that all of their hometown's adults have vanished. In this 2021 take on Lord of the Flies, newfound freedom is more chaotic and dangerous than it originally appears.
Where to stream: Hulu
Number of seasons: 1
Like OBX, Looking for Alaska serves up a heavy dose of friendship and coming-of-age drama. Based on the book with the same name, this drama miniseries follows the story of Miles, a teen who meets a group of loyal friends at boarding school. When tragedy strikes, Miles and his friends grapple to make sense of and cope with what they've experienced. It's heartwarming, emotional, and features some wildly talented acting that gets us every time.
Where to stream: Netflix
Number of seasons: 1
If you loved the mystery aspect of Outer Banks, you'll be a sucker for the South African Netflix original Blood & Water. After starting fresh at a new school and crossing paths with the school's star swimmer, Puleng sets out to prove that it may be her long-lost sister who was abducted at birth. This plotline is anything but predictable and will most definitely keep you on your toes.
Where to stream: Prime Video, Paramount+
Number of seasons: 1
We couldn't get enough of watching John B. and his crew of Pogues unlocking the mystery behind the Royal Merchant, so next, we're turning to Blood & Treasure. In this international action-adventure drama, an FBI agent and a thief team up to bring down a terrorist who funds his attacks through stolen treasure. With lots of action, a bit of romance, and witty comedy, this one is definitely next on our watch list.
Where to stream: Netflix
Number of seasons: 3
What can we say? We have a thing for teen dramas with a ton of depth and perspective, so it's no surprise that All American has swept us off of our feet. All American follows the (based-on-a-true) story of Spencer, a rising high school football player from South L.A., who is recruited to play for Beverly Hills High. This series is more than just a cliché high school football tale and tackles complex issues like racism, poverty, opportunity, and love, and it's one that we're happy is here to stay.