Welcome to The Everygirl Podcast. Whether you're looking for insider secrets from successful women that have your dream job, are interested in expert advice to transform your health and feel your best, or just want to be entertained and laugh along with us on your commute, we've got you covered.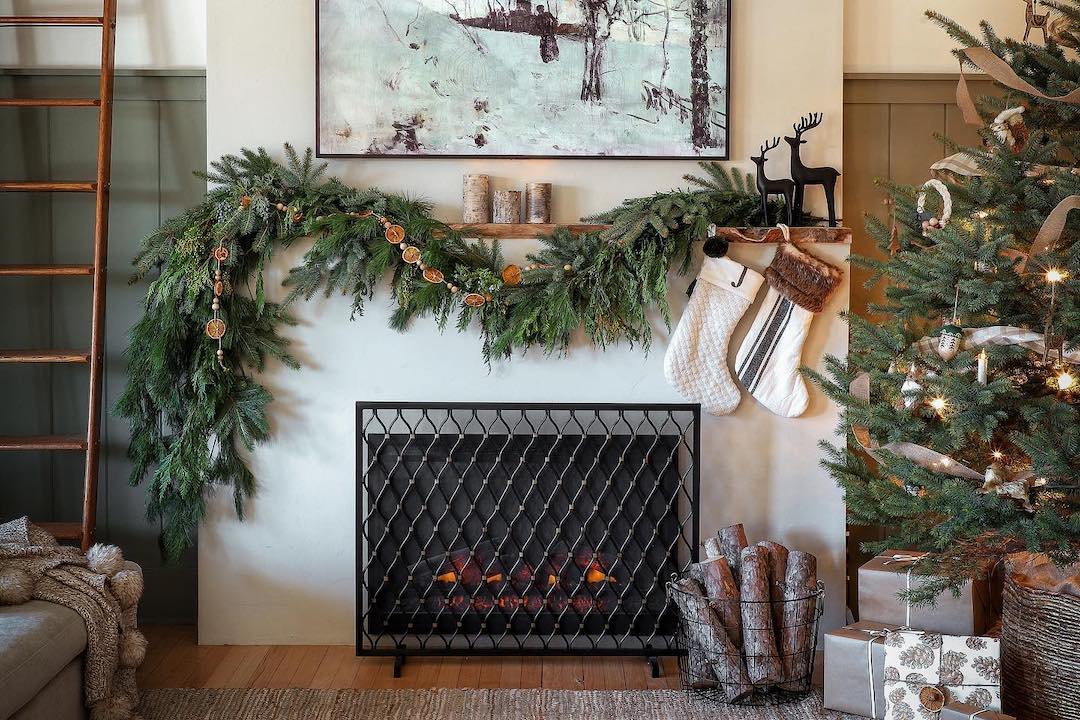 there's still time to deck your halls
At some point along my lactose intolerance journey, having a perpetual stomach ache became a part of my personal brand. Sometimes it's just easier to laugh about feeling constantly bloated than it is to turn down some delicious vodka pasta. However, as much as I stand by my generation's insistence that hot girls have stomach issues, the payoff of listening to my body ultimately always reminds me that happy girls optimize their digestion in order to avoid constant discomfort. Enter Nicole Berrie, founder of Bonberi and author of Body Harmony, an expert on intuitive eating and listening to your cravings—both physically and emotionally.
This week on The Everygirl Podcast, Nicole shares her philosophy on recognizing the difference between physical and spiritual hunger while prioritizing digestive health. Having pulled herself out of an eating disorder and addiction through a love of creating delicious food, Nicole is passionate about digestive wellness. If you're like me and want to feel your best without restricting yourself from the foods you love the most, this is the episode for you. Read on for Nicole Berrie's top hacks for optimizing digestion, and check out this week's episode of The Everygirl Podcast for more.
1. Eat lighter to heavier throughout the day
In addition to eating as intuitively as possible, Nicole follows the practice of food combining, which essentially means eating in a way that supports digestion and elimination. Often, in order to make digestion as easy as possible for herself throughout the day, Nicole will make herself a fruit plate in the morning, have things like sweet potatoes, avocados, and cooked vegetables in the middle of the day, and finish with heavier proteins and starches.
This doesn't necessarily mean that Nicole follows a strict eating formula for breakfast, lunch, and dinner. "I have to feel free and feel that I'm doing things in a way that feels right for me and easy first," she said on The Everygirl Podcast. This simply means eating lighter to heavier as the day progresses in order to reduce bloat.
2. Eat raw foods before cooked foods
On the podcast, Nicole emphasized that feeling good and energetic is our personal currency: it's our way to move through daily life with ease. "Once you get into your intuitive eating, there should be no shame or guilt about wanting to dive into feeling physically amazing," she said.
Another element of food combining that Nicole incorporates into her life in order to feel her best is eating raw foods, like uncooked fruits and vegetables, before cooked foods. According to her, when we eat raw fruits and vegetables, they move through our bodies quickly, but cooked starches and proteins take a bit longer for us to digest. Try starting your day with raw foods before moving on to cooked dishes, and see how your energy transforms throughout the day.
3. Be flexible with yourself and check in with your cravings
A large part of diet culture, even when it is well-meaning, is about giving us one-size-fits-all guidelines for our consumption. "As a whole, a lot of us are sick of being told what to eat and how much to eat," Nicole said on The Everygirl Podcast. Listening closely to our own individual bodies for hunger and fullness cues, as well as spiritual and physical cravings, is the solution to eating in a way that leaves us truly satisfied. This is intuitive eating, and it can be an amazing way to support your digestive health without restricting yourself.
"We have to constantly be taking inventory about how we are feeling around nourishment," Nicole said. If we're feeling bloated and uncomfortable after eating certain foods, are we really feeling nourished? The answer is probably not, which is why Nicole recommends blending food combining and digestive wellness with intuitive eating in order to optimize digestion while preserving our mental health. In her perspective, life is all about eating things that are delicious, and feeling awesome afterward.