After years and years of literal wash, rinse, and repeat of the same beauty routine I was taught as a child, I recently discovered the wide and wonderful world of skincare and the difference a great skincare routine can make. As I searched to revamp my beauty routine, I looked specifically to small beauty businesses to replace a few of my beauty staples that I've used for years without a second thought. Many small businesses have great beauty products that have been more effective than my normal staples, making it easy to support them.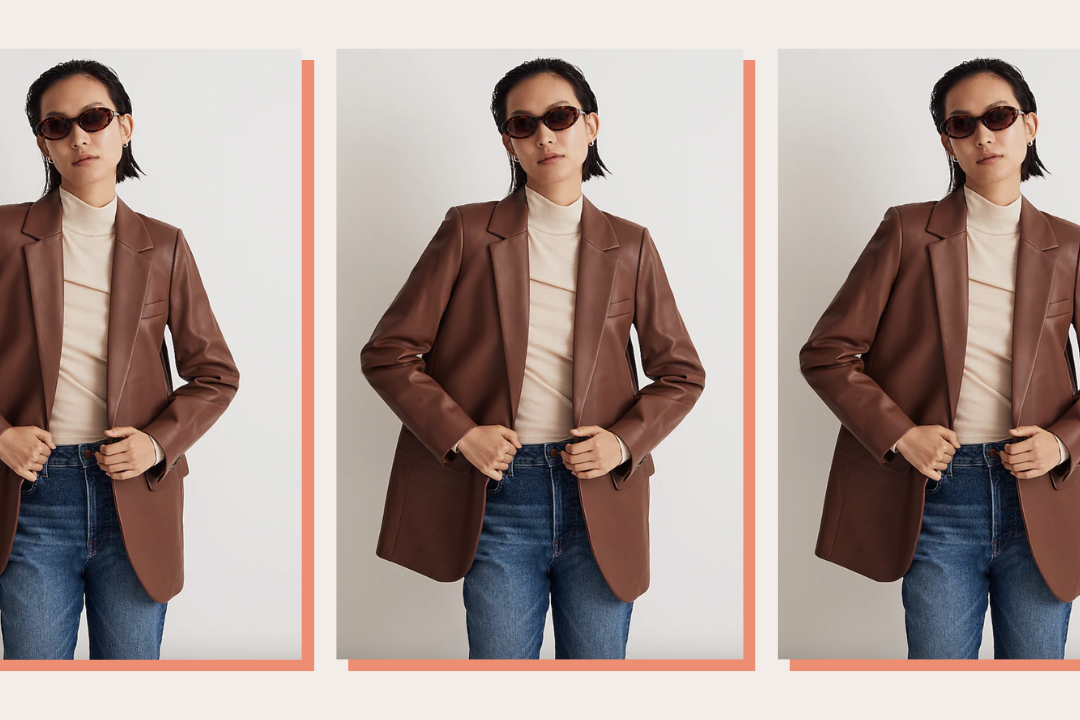 time for your fall wardrobe update!
If you're looking to switch up your beauty staples and support a few small beauty businesses, here are a few great products that made me replace my tried-and-true beauty staples.
1. Body Butter
When lotions, oils, and in-shower moisturizers lost their effectiveness over the winter, I was in search of a product that could keep my full body moisturized throughout the day. That's when I found the Luna Body Butter from Alchemy Body Shop. This vegan and cruelty-free body butter has an amazingly thick and rich consistency that works well as soon as you come out of the shower to lock in the moisture from water using all-natural ingredients like shea butter and jojoba oil. Before I hop out of the shower, I take a nice-sized portion of this body butter and apply it all over as I would with lotion, and my skin immediately feels hydrated and sealed, and it lasts throughout the day.
About the Brand: Woman and Black-owned Alchemy Body Shop has a host of amazing and affordable skincare products that are vegan, cruelty-free, and sustainable, including their amazing body butter, which has now replaced my love-hate relationship with body lotions.
2. Bath Oil
Nothing beats a nice, long bath after a long and tiring workday—it's a true self-care staple of mine. As a frequent bath taker, I love a nice oil that I can incorporate into my bath water to keep my skin from drying out when soaking in the tub. The Haitian Black Castor Oil from Kreyol Essence has been my new go-to for a little added moisture during my bath times.
This oil promotes hydrated and smooth skin as one of the many uses it has; the 100 percent pure black castor oil, dubbed "liquid gold of the Caribbean," also works as a deep conditioning treatment for your hair and promotes thicker hair, even for your eyebrows and lashes. A few drops in my bath water go a long way for me, as I can feel the difference on my skin afterward.
About the Brand: Small beauty businesses like Kreyol Essence are using pure all-natural and sustainable ingredients that many of my tried-and-true beauty staples don't have, making Kreyol Essence's 100 percent Black Castor Oil even more appealing than many moisturizing bath bombs and soaks. It'll be a staple of mine for every bath night, right next to my candle, a good magazine, and glass (or two!) of wine.
3. Vitamin C Serum
A good beauty routine for your face isn't complete without a great cleanser and moisturizer, two beauty products every woman should own, but adding a serum can help target specific skin concerns, absorbing deeper into your skin to enhance your other beauty products. I started using serums about two years ago for hyperpigmentation, and after a few hit-or-miss products, I discovered the highly popular Hyper Clear Brightening Clearing Vitamin C Serum.
This vitamin C serum was created specifically for hyperpigmentation and to help prevent acne breakouts, with active ingredients like vitamin C, vitamin E, and turmeric. When I finally got my hands on a bottle (this product is known for selling out quickly!), it came in a small package and seemed very unassuming, but it packs a punch in results! It absorbs into my skin quickly and effortlessly. feels weightless, and plays well with my other facial products. The Hyper Clear Brightening Clearing Vitamin C Serum will be a regular staple in my daily beauty routine.
About the Brand: Hyper Skin focuses on hyperpigmentation and acne prevention with its staple Vitamin C serum. With tons of amazing reviews on the results of the serum, the Black and woman-owned brand focuses solely on skin brightening with its one product. I brought two just to ensure I'll have enough before it's backordered (again!).
4. Cleansing Oil
I have never been the biggest fan of makeup wipes, which sometimes seem to do more harm than good to your face. After some research, I found the process of double cleansing, which uses an oil-based cleanser followed by a water-based cleanser to fully remove dirt and makeup from the face. To cleanse my face more effectively, I started using Urban Hydration's Olive & Rose Hip Cleansing Oil before my water-based cleanser as a part of my nightly routine, and it has been a game-changer for my skin.
At first, the idea of cleansing my already oily face with more oils didn't seem beneficial, but this cleansing oil has changed that perception for me. With ingredients like Vitamin E and olive oil, Urban Hydration's cleansing oil feels moisturizing and leaves behind a great glow. I follow it up with my water-based cleanser, and my face feels clean without feeling stripped of all of my natural oils, like makeup wipes leave me. Urban Hydration's Cleansing Oil will continue to replace my facial wipes and add another step to my daily cleansing routine.
About the Brand: Urban Hydration gives back with every product they sell, and it's super affordable. This small family-owned Black business has a variety of products—from cleansers to lotions to detangling sprays for your hair—and every product's ingredients are paraben and sulfate-free, so it's safe to use on yourself and your family as well.