At one point in time, getting your fix of scary content wasn't so easy. You'd either have to watch the occasional documentary that came out or fill your brain with fictional tales told through books or movies. But now? The world seems to have hopped onto the scary train, and there's no shortage of ways to consume the spookiness we're seeking—especially through spooky podcasts.
The problem? Not all podcasts are created equal, and sifting through all of them can take longer than listening to an episode you're actually interested in. After a little trial and a lot of error, we've found 14 scary podcasts that are worth your ears' attention this month.
Get in the mood for spooky season with these 14 bone-chilling podcasts:
Episodes: 50+
Length per episode: 30 minutes
If you also snuggled up every night as a kid and read Scary Stories to Tell in the Dark under your covers with a flashlight, this podcast is for you. Every Thursday, host Alastair Murden tells a different bone-chilling ghost story (that you've probably never heard of). It'll feel like you're sitting around a campfire and hearing a story from your most entertaining friend—and it'll leave you feeling scared every week.
Episodes: 6 seasons, with about 20 episodes each
Length per episode: ~30 minutes
This bi-weekly podcast dives into real-life events that simply don't have an explanation. By mixing spoken narrative, history, and ideas, it will make you go into the depths of your brain to examine what you believe about reality just in time for the scariest season of the year.
Episodes: 8 (not including bonus content)
Length per episode: ~40 minutes
If you've never heard of Christopher Duntsch, he's basically the Dirty John of the medical world, and this podcast dives into exactly how the "neurosurgeon" was able to trick so many people (and leave 33 patients with nobody to defend them). The ~40-minute episodes are perfect for accompanying you on an October evening walk.
Episodes: 3 seasons, 30 episodes
Length per episode: ~30 minutes
If you're into the supernatural and are craving some real-life ghost stories for the season, look no further than The Black Tapes. This serialized docudrama dives into a journalist's experience with a mysterious subject and "the literal and figurative ghosts that haunt them both."
Episodes: 10+
Length per episode: ~30 minutes
Ten years ago, over 300 people disappeared from a small town in Tennessee and were never heard of again. This podcast aims to answer one question: What happened to the people of Limetown?
Episodes: 175+
Length per episode: 1+ hours (usually closer to 90 minutes)
One of my personal favorite podcasts of all time, Mile Higher takes a deep dive into real-life crime stories, mysteries, and unexplained phenomena. From conspiracies to JonBenet Ramsey, this covers any and all of your spooky fascinations with hour-plus long episodes that leave no stone unturned.
Episodes: 300+
Length per episode: 1+ hours
If you're less into ghost stories and more into horror stories that involve the living, The Vanished dives into the stories and circumstances of real-life people who have gone missing. The host goes beyond what was reported in the news and provides exclusive interviews with family, friends, law enforcement, and experts involved in each case.
Episodes: 65+
Length per episode: ~30 minutes
If unsolved true-crime stories drive you crazy, this podcast dives into some of the most gripping murder stories of all time—all of which were solved. It includes what goes into catching a killer and what really went on behind the scenes of each case.
Episodes: 200+
Length per episode: 30 minutes to 1 hour
As Solved Murders' sister podcast, Unsolved Murders is exactly what you'd expect: the same storytelling but without the clear-cut ending. This podcast dives into some of the world's most notorious cold cases and covers different theories on lead suspects, leading its listeners to draw their own conclusions to each story.
Episodes: 400+
Length per episode: ~1 hour
Described as covering "all the horrors our world has to offer, both imagined and real, from demons and slashers to cults and serial killers," The Last Podcast On The Left truly has something that will interest everyone. With over 400 hour-plus long episodes on every spooky scenario you can imagine, you can scroll through the episode titles and choose whatever you're feeling on each day.
Episodes: 170+
Length per episode: ~40 minutes
If you need a healthy dose of humor with your true crime, this podcast (produced by Betches) will give you the stories you're craving with some witty humor and commentary on the side. Perfect for playing while you're lounging around with a glass of wine, this will make you feel like you're talking about true crime with your best friends.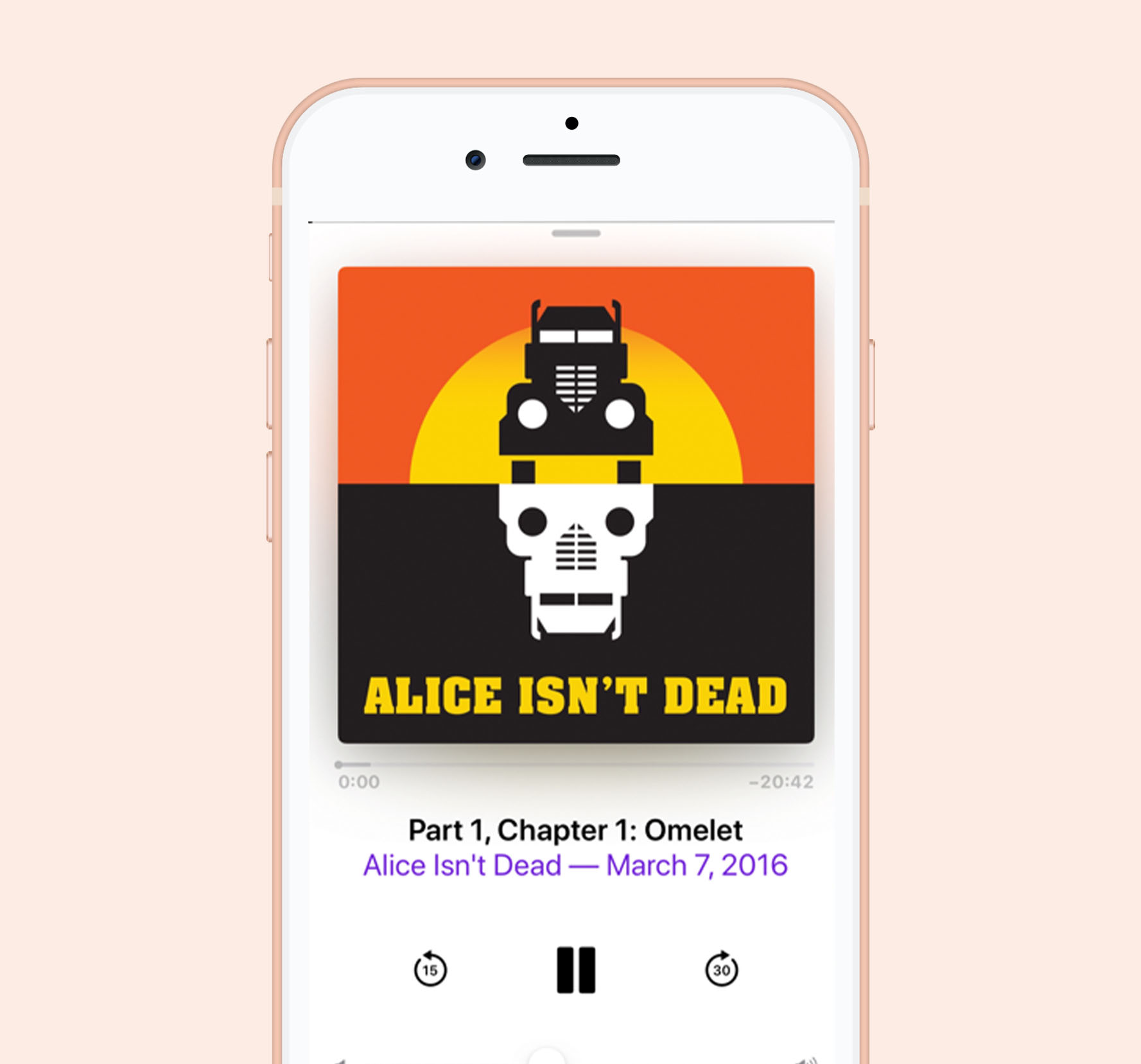 Episodes: 50+
Length per episode: ~20 minutes
This podcast follows the story of a truck driver searching across America for the wife she assumed was dead. Throughout her search, she encounters conspiracies and unexplained phenomena that you'll have to hear to believe.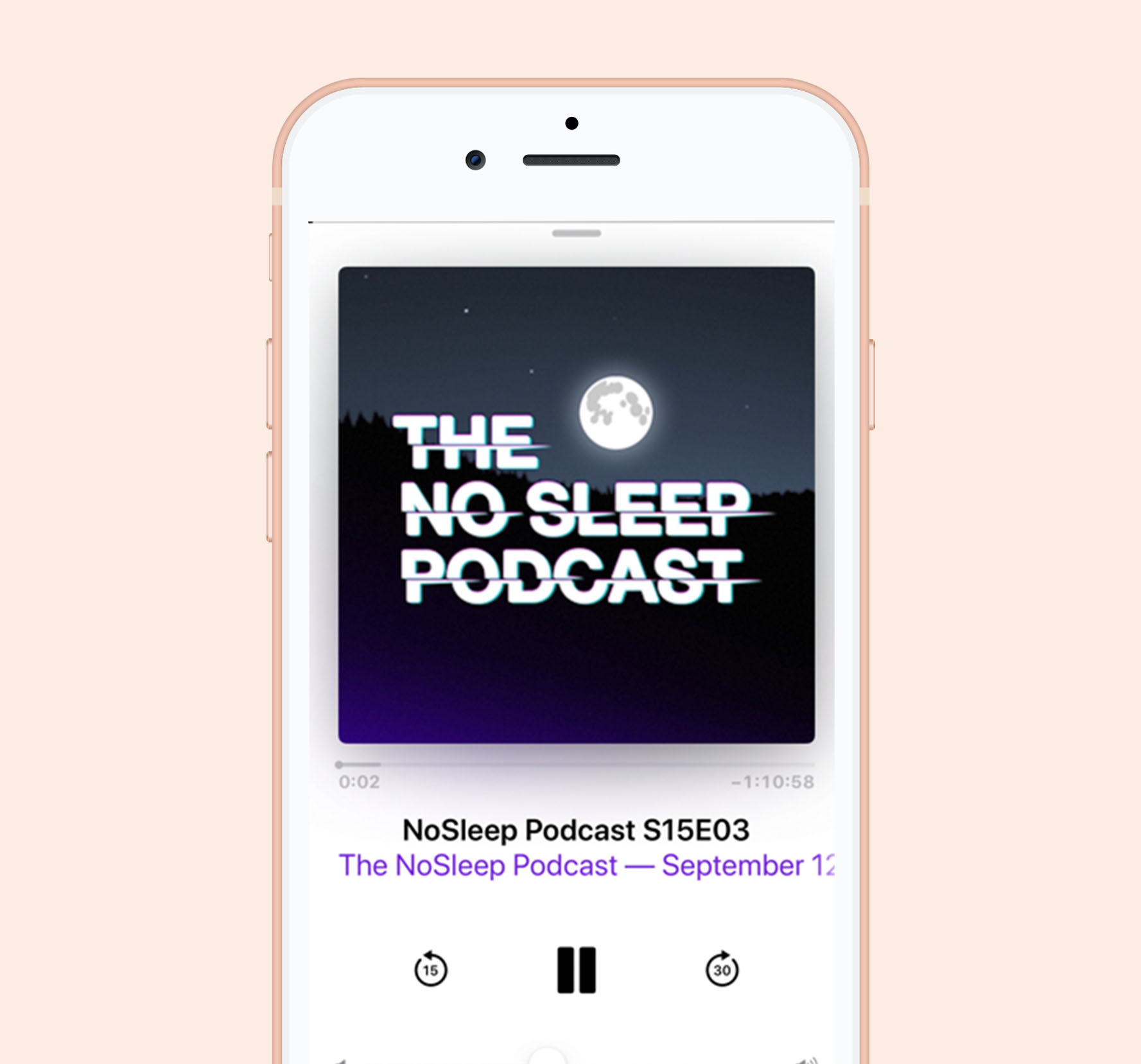 Episodes: 600+
Length per episode: 1+ hours (sometimes over 2 hours)
This award-winning podcast tells about five stories per episode, making it feel like an endless stream of spooky content. There are a wide variety of stories covered, but they're all told as a first-person experience and are consistently scary as hell.
Episodes: 130+
Length per episode: ~20 minutes
The Bright Sessions is a science fiction podcast that follows a group of therapy patients. But these are not your typical patients—each has a unique supernatural ability. The show documents their struggles and discoveries as well as the motivations of their mysterious therapist, Dr. Bright.