By now, you're probably quite familiar with spring cleaning and all of its tedious, time-consuming glory. Unfortunately, cleaning out your space after winter is a necessary evil, but the start of spring isn't all about scrubbing and scouring. There are tons of options for a spring home refresh that go beyond just cleaning. You can easily refresh your space for the season in just one day—and we've rounded up the top ways to do just that.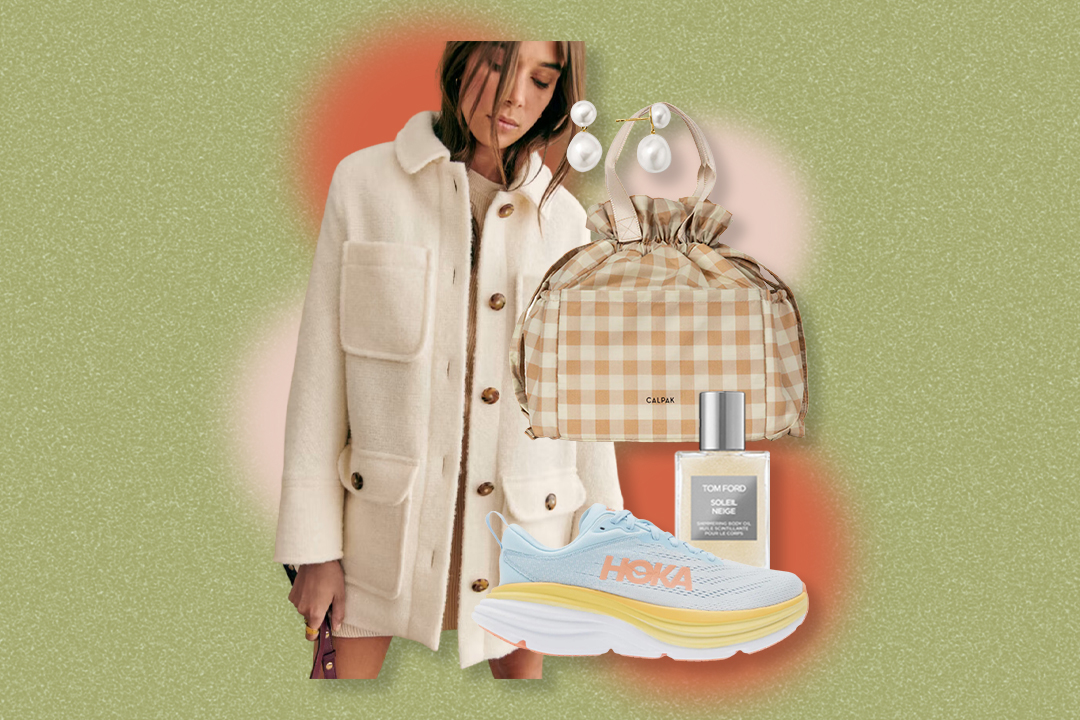 As we head into spring, these easy tips and tricks will make your home feel brand-new again in under 24 hours. Whether you're looking for some fresh living room inspo, spring decor ideas, or hacks to declutter and organize when you're pressed for time, we've got you covered. Keep scrolling for 11 ways you can refresh your home for spring in just one day.
11 Home Refresh Ideas for Spring
1. Rearrange the living room
The living room arguably sees the most action in a home, which can make the area feel worn out pretty quickly. However, some simple rearranging could be the spring home refresh you need. Move around your couches or chairs, swap in throw pillows and blankets from a different room, or switch around your wall art. Simply changing the layout can make the room feel fresh again—and will help shake off the cobwebs of winter.
2. Swap out table decor
You may not take the time to update your table runner or place mats on a regular basis, but spring is a great opportunity to swap them out with some fresh patterns and bright colors. Get rid of dark, moody colors and lean into pastels, shades of white, or bright pops of color instead. Not only do these colors coordinate nicely with the season, but they'll also infuse some brightness into your home.
3. Buy a new plant or fresh flowers
Nothing screams "spring" quite like bringing the outdoors indoors. Adding greenery to your space has tons of benefits, and there's no wrong way to do this—whether your invest in an indoor houseplant or a bouquet of fresh flowers is totally up to you! Either way, you'll definitely be feeling the springtime vibes.
4. Change your sheets and comforter
Growing up, my mom always swapped out my sheets and comforter for lighter, more colorful options whenever spring rolled around. I've gotten away from this practice while living on my own, but this year, I'm going back to my old ways. Turns out, simply changing your bed sheets and comforter is one of the easiest ways to refresh your bedroom for springtime. And if you really want to get into the spirit of the season, go for light, bright colors or a floral pattern.
5. Declutter problem areas
We tend to venture out and about more during warmer weather, and no one wants to come home to a disorganized, messy space. Look at the areas that tend to get messy quickly (think: coffee table, kitchen counter, desk, random surfaces), and declutter those areas. This easy home refresh will help you start spring off on the right foot by opening up your space.
6. Play around with lighting
Lighting is another opportunity to quickly refresh your home for spring. As the days get longer, try to maximize the natural light in every room, and don't be afraid to reposition your floor or table lamps or swap out lampshades. In the evenings, rely on wall sconces or candles to bring in some warm ambiance.
7. Add in pops of color
If you own any brightly colored decor, now's the time to make good use of it. Throw blankets, pillows, and decorative items like vases or artwork are great for this. A few pops of color will make your home feel more cheerful and on par with the new season.
8. Wash and update towels
There's nothing better than freshly washed, fluffy towels. You likely already do this regularly, but if you've been letting laundry pile up a bit, take this time to wash all your towels—I'm talking hand towels, bath towels, washcloths, etc. Then hang them up or fold and store them accordingly. And if you have any spring-colored towels (think: pastels, pinks, yellows, or greens), take advantage by placing them where you and future guests can see them.
9. Replace or rearrange artwork
For a quick change, try replacing or rearranging your wall art. Don't be afraid to play around with your current pieces or swap out ones that don't fit your vibe anymore. If you're feeling artsy, you can even try your hand at some DIY artwork using paints, cut paper, or other supplies. Placing old magazine covers or book pages in a frame is another great way to create your own art.
10. Clean the kitchen counter
This one may seem a bit obvious, but it's always a good idea to reset your cooking space for spring. That means wiping down your kitchen countertop and making sure it's fully decluttered and organized. You'll feel more inspired to make healthier meals, and staying on top of things will be so much easier.
11. Go minimal
Most of us spend the majority of the winter months drowning in holiday decorations or bundled up like it's nobody's business. As spring begins, taking a more minimal approach is one of the easiest ways to break that feeling and open up your home for the season. This might seem extreme, but removing the excess from your space will make it feel less claustrophobic, and having more room to breathe is exactly what everyone needs come springtime. Plus, this will also create more room for interior design inspo and ideas to enter, which is definitely a win.