I distinctly remember one of the first times I ever house-sat in my early 20s. The house was owned by a doctor and a lawyer and was perched in one of the cute nooks and crannies of Lincoln Park in Chicago. I typically would have slept in the guest room while housesitting, but that room was currently being transformed into a nursery, so they asked me to sleep in their primary bedroom. It was then that I truly grasped the difference between grown-up bedroom decorating ideas and… well, whatever I was doing.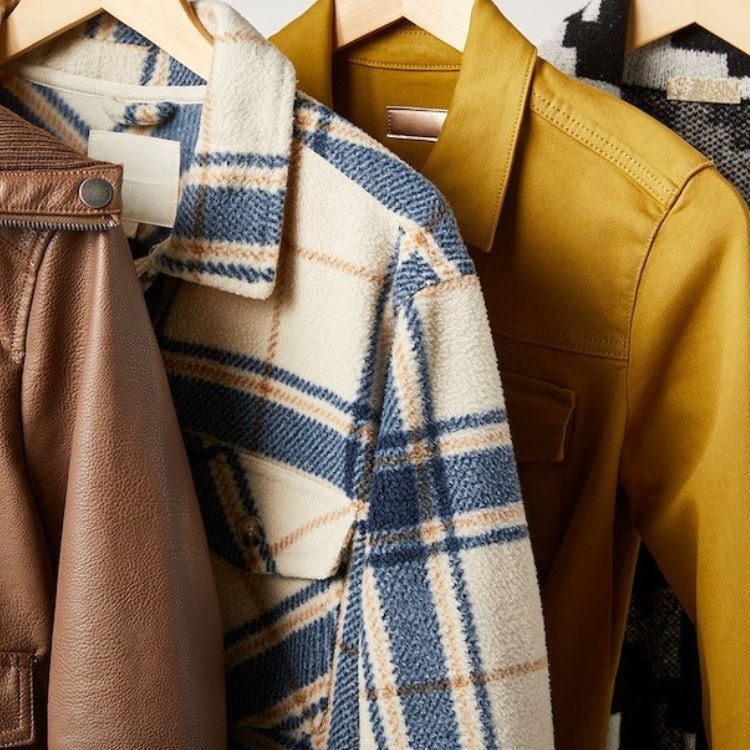 ...and it's wallet-friendly
At the time, I couldn't quite put my finger on what made their bedroom feel so divinely luxurious. Was it in the high thread-count sheets? (To this day, I'm not sure if that makes a difference, but I remember that they made a big deal about it in the 2003 classic Uptown Girl.) The dim lighting in place of harsh overheads? The remarkable lack of clutter in place of laundry piles?
Now, at the ripe old age of 30, I do believe that I have finally cracked the code. The good news? You definitely don't have to be a doctor or a lawyer with a baby on the way to have a bedroom that feels pulled together. No matter where you're at in life, these bedroom decorating ideas will make it look (and feel) like you've got your sh*t together.
1. Bring in an area rug.
Yes, even if your bedroom is carpeted! This is one of those bedroom decorating ideas that you won't realize has such a big impact until you actually try it. Adding an area rug underneath your bed helps ground the space and prevents your bed from looking like it's simply floating in the middle of the room. It also creates an opportunity to bring in some additional color and pattern to the room, which is always a plus! Just be sure to choose an area rug that's large enough for the space. Tip: Aim for a rug that extends at least two feet away from the bed on all three sides.
2. Add a full-length mirror.
You need a spot to check your reflection before you leave for the day anyway. A full-length mirror isn't just functional for outfit checks, however. Mirrors can also help a room feel brighter and larger, especially when placed across from a window. For an extra grown-up look, choose an oversized mirror that's at least as tall as you are. It'll make for a dramatic accent and ensure you can easily check your whole reflection in one glance.
3. Increase the number of pillows.
I'm not talking throw pillows, people. I'm talking at least two bona fide sleeping pillows on each side of the bed to visually take your space from looking like freshman year in your dorm to a real-ass bedroom. It's one of the easiest and most inexpensive bedroom decorating ideas in the book, and while I'm sure that many of you have already taken this step into adulthood, I'm here to encourage the ones who haven't. Hot tip: You could certainly splurge on high-quality sleeping pillows all around, or you could do what I do and just invest in one more expensive pillow to actually sleep with, and buy a generic second pillow to prop up underneath. Your pillowcase won't know the difference.
4. Add a trinket tray to your nightstand.
Every single night, my nightstand ends up covered with 47 bobby pins, a phone charger, hair ties, hand lotion, earrings, Twix wrappers, and about a zillion other random items. While I can't seem to stop my odds and ends from landing on my bedside table, I hardly need to since I began corralling them in a pretty tray. If you're working with a small nightstand with limited tabletop space, opt for a vintage bowl instead—I purchased mine from the thrift store for a couple of bucks!
5. Style your bed with an extra blanket.
A blanket at the foot of the bed is a foolproof way to bring in varying textures and patterns against the rest of your bedsheets. Plus, it instantly makes your room feel more collected and thoughtfully pieced together over time. The best part is that you can even justify this as a practical purchase since it's a great way to stay comfortable at night when it's too warm for a full duvet.
6. Bring in simple seating.
Bringing in seating to a bedroom feels immediately luxurious, but it doesn't have to be over-the-top or expensive. A couple of small ottomans or an upholstered bench at the foot of your bed will work just as well as a full-blown settee. It's a chic and practical way to utilize an area that too often turns into dead space.
7. Double up on your bedside lighting.
OK, hear me out, because I know this is going to sound extra as hell. Yes, it's true that none of us need both bedside lamps and wall sconces. However, investing in both may easily be one of the most transformative updates you can make to your bedroom. From a lighting perspective, you can alternate between ambient lighting (great for hanging out and setting the ~mood~) and direct lighting (great for reading or not disturbing your partner while they're trying to sleep). It totally elicits an upscale hotel vibe, but you don't actually have to spend a lot of money. You can find plug-in options for around $60 a pop!
8. Fresh (or faux!) flowers go a long way.
If you've heard it once, you've heard it a thousand times: Flowers and plants make all the difference when it comes to styling. Heck, find some weeds on your next walk through the neighborhood and toss them in an old jam jar if you need to. The extra height, color, and texture will add more interest to your nightstand than any high-end decorating accessory out there.