As we're dreaming of what we might wear when life returns to normal (and maybe doing a bit of online shopping as well), we might start thinking about what exactly we can be shopping for. I know I'm already dreaming of the perfect outfit to wear for my first venture out the door into a post-social distancing world. What better time than now to start building up your wardrobe for spring and summer?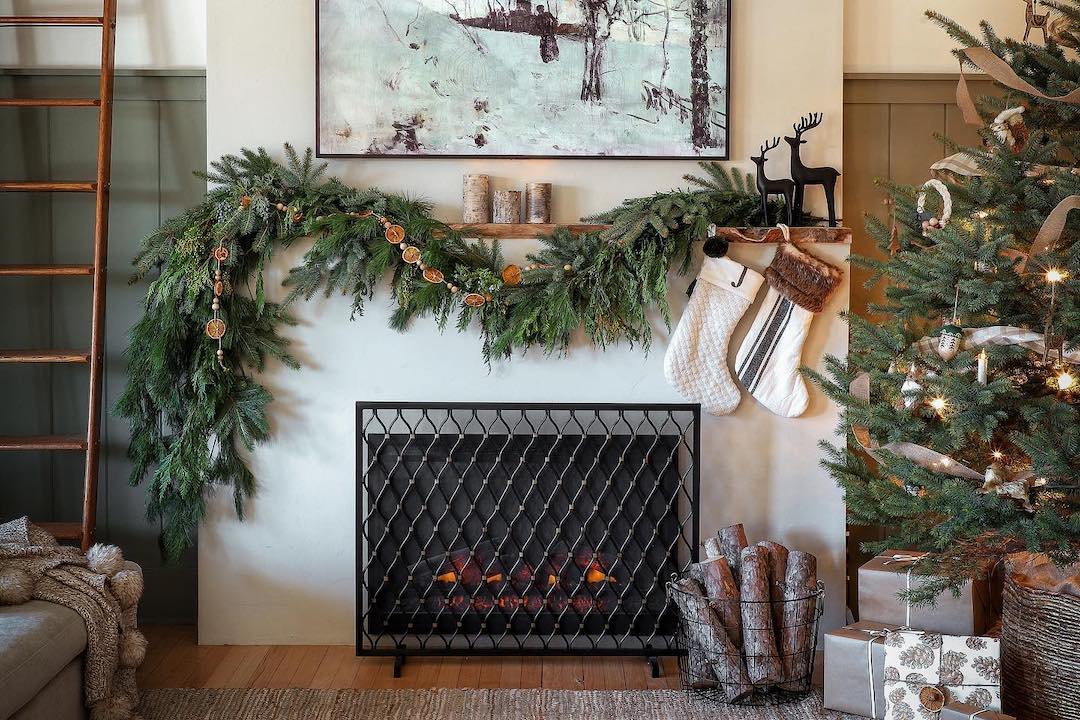 there's still time to deck your halls
I've always enjoyed learning about the zodiac signs, but being isolated in my own home has given me even more time to deep dive into their meanings. I especially love finding out how your sign might affect your personal style. Each of the 12 signs is so different, yet we're all doing the same things—like getting dressed in the morning—just in our own ways. With spring trends, for example, each of the signs might feel especially drawn to a specific one, based on personality traits that carry over into sense of style.
I put all of my extra zodiac-researching time to good use, so that I could share exactly how your sign may influence your spring wardrobe. Scroll on to discover the one wardrobe staple you need for spring, based on your zodiac sign:
Aries: A pop of neon
Aries are always among the first to jump on new trends, and as an Aries gal myself, I can say that we love to try new things, especially when it comes to fashion and our personal sense of style. Neon has been popping up everywhere (but if you're an Aries, I'm sure you already know that), so we'll definitely need to be adding something neon to our closets this spring.
Taurus: Light-wash jeans
As fans of the nicer things in life, Taureans are not afraid to splurge on something as essential as the absolute perfect pair of light-wash jeans. We know you're already hunting down the best possible pair to carry you through the entire spring season and beyond.
Gemini: A rattan or straw bag
There's no plain ol' leather crossbody in sight for a Gemini. Instead, she's always switching up her style, because being bored (or worse, boring) is not an option. A rattan or straw bag is an essential accessory to add to your spring wardrobe, so that you can play up your already-amazing look and have everyone asking you, "OMG, where did you find that bag?!"
Cancer: Midi skirt
The classy, romantic nature of a Cancer just begs for a stunning midi skirt. It's feminine and fashion-forward, which is ideal for a Cancer's love of getting all dressed up just for the fun of it. Spring fashion photoshoot in the backyard? Why not?
Leo: Elevated denim jacket
This fire sign is known for their creativity, passion, and boldness, as well as their artistic nature. For a Leo, the basic denim jacket is just plain boring. Instead, try one out that has a fun silhouette, a structured look, or in a new color.
Virgo: Lightweight trench
Virgos love the classics. As huge fans of structured silhouettes (and all around structure in life), a Virgo needs the best trench coat out there to take them through the spring season. If you're ready to try something new, how about a classic trench in a new color, like olive or dusty rose?!
Libra: Neutral pants
There was never a trend more perfectly suited for the ever-balanced Libra than the monochrome look. By adding a pair of neutral pants to your spring wardrobe, you'll be able to create endless harmonious monochrome outfits that'll have you living the trendy yet refined life that you deserve.
Scorpio: Strappy sandals
You know how it is, Scorpio. Sexy, passionate, powerful, and mysterious, the strappy sandal is the perfect addition to your easygoing and effortlessly cool closet. It might be tough to trade in your go-to black boots for a more spring-friendly staple, but it'll be worth it!
Sagittarius: Oversized sunnies
As the outgoing social butterfly of the zodiac, a Sag is not afraid to make a statement. Tiny sunnies are a thing of the past, and we're back to the oversized look. Find a pair that compliments your face shape and rock them like the Miranda Priestly you are.
Capricorn: Spring-colored blazer
Of course, the resident boss babe can never have too many blazers. Switch up your classic neutral look with a casual blazer in a fun spring color! Caps love to be sophisticated, but value comfort as well—and the best way to achieve that is with a pastel blazer over your go-to jeans and a tee… a look that will have you feeling extra cute in that Zoom meeting.
Aquarius: Espadrilles
Another trendsetter, Aquarians are always looking for something to add a little *extra* to their wardrobe. A fun pair of espadrilles is the perfect addition that will have you truly marching to the beat of your own drum (haha get it, cause they're shoes?!).
Pisces: Puff-sleeve top
These dreamy, artsy, and sensitive water signs love feminine silhouettes that keep them feeling pretty. One of team TEG's favorite spring trends—the puff sleeve—was basically designed with a Pisces in mind. If you don't already own a puff-sleeve top, now's the time!