Haven't you heard? It's the most wonderful time of the year: Ugg season. I can't be the only one who's been counting down the days until I could wear my beloved Uggs again. We've reached the third (maybe fourth?) year in a row where we have Uggs back in our lives in a major way, and we can confidently say that they're here to stay. Whether yours are brand-new or dusted off after having put them away 10 years ago, it's officially time to break them out for the season.
The great thing about styling Uggs is how versatile they are. You can wear them with sweatpants or leggings (how we all used to rock them in high school) or dress them up with either a sweater dress or your favorite pair of jeans. Plus, they're the most comfortable thing you could ever dream of putting on your feet.
Have a pair of Uggs in your closet again? Keep scrolling for seven ways to style them this season.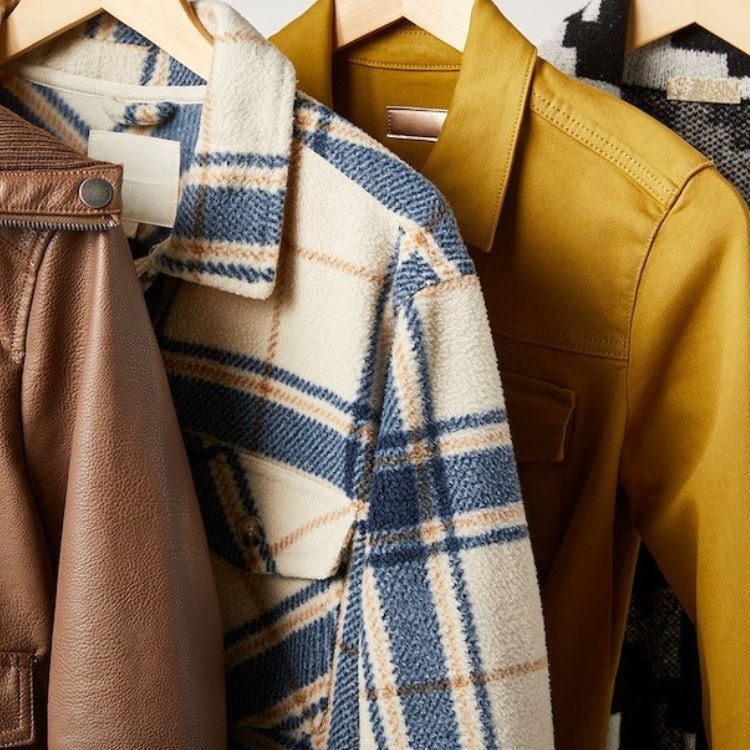 ...and it's wallet-friendly
1.
With a
blazer
,
turtleneck
,
and mini skirt
Keep your mini skirt active this fall by pairing yours with a blazer and your Uggs (and a pair of tights if it's chilly). The Uggs will keep the look feeling casual and cool, especially if you pair them with a pair of white ankle socks.
2.
With a wool
coat and jeans
A wool coat and Uggs go together like peanut butter and jelly. This fall uniform is perfect for days you need to look put-together but want to stay warm and comfortable, too. Complete it with your favorite canvas tote bag for your new Saturday uniform.
3. With an oversized sweater and jeans
For an effortlessly cool look, pair your Uggs with jeans and your favorite oversized sweater or sweatshirt. Then, top it off with your favorite accessories (gold hoops encouraged!) and your fall coffee order in-hand. It's the perfect off-duty look for all of your casual fall activities.
4.
With trousers and a leather jacket
To put the wrong-shoe theory into practice, pair your Uggs with a pair of trousers and leather jacket. While you'd ordinarily expect a pair of leather boots or sneakers to be the shoe of choice with trousers, Uggs will provide something a little unexpected, and will give the look a completely fresh vibe for fall.
5.
With grey sweats and a puffer vest
Elevate your fall morning coffee run look with a matching grey sweat set, a puffer vest, and Uggs. Complete it with a baseball hat for off-duty vibes that'll automatically make you the coolest girl in the room.
6.
With lounge pants and a sweater
Fall comes with more cozy events than any other season—but that doesn't mean your cozy looks can't be chic, too. Go for an all-neutral look and pair your Uggs with a cozy pair of lounge pants and your softest sweater. The result? A look made for a bonfire or cozy morning sipping coffee and reading your favorite book.
7.
With a boxy jacket and baggy jeans
For an extra-cool twist on Ugg styling, pair yours with an oversized jacket and jeans. The combo of oversized pieces with Uggs goes perfectly for a fall day bopping around your city—especially when you complete the look with a beanie.
Our favorite Uggs