We've all been there: We're excited for a day out and have our outfit planned out to a T. We go to get ready, and sometime in the chaos of putting a bra on or using a heat tool on our hair, we find ourselves absolutely dripping in sweat—and we haven't even left the house yet. This is the difficult part about navigating summer clothes.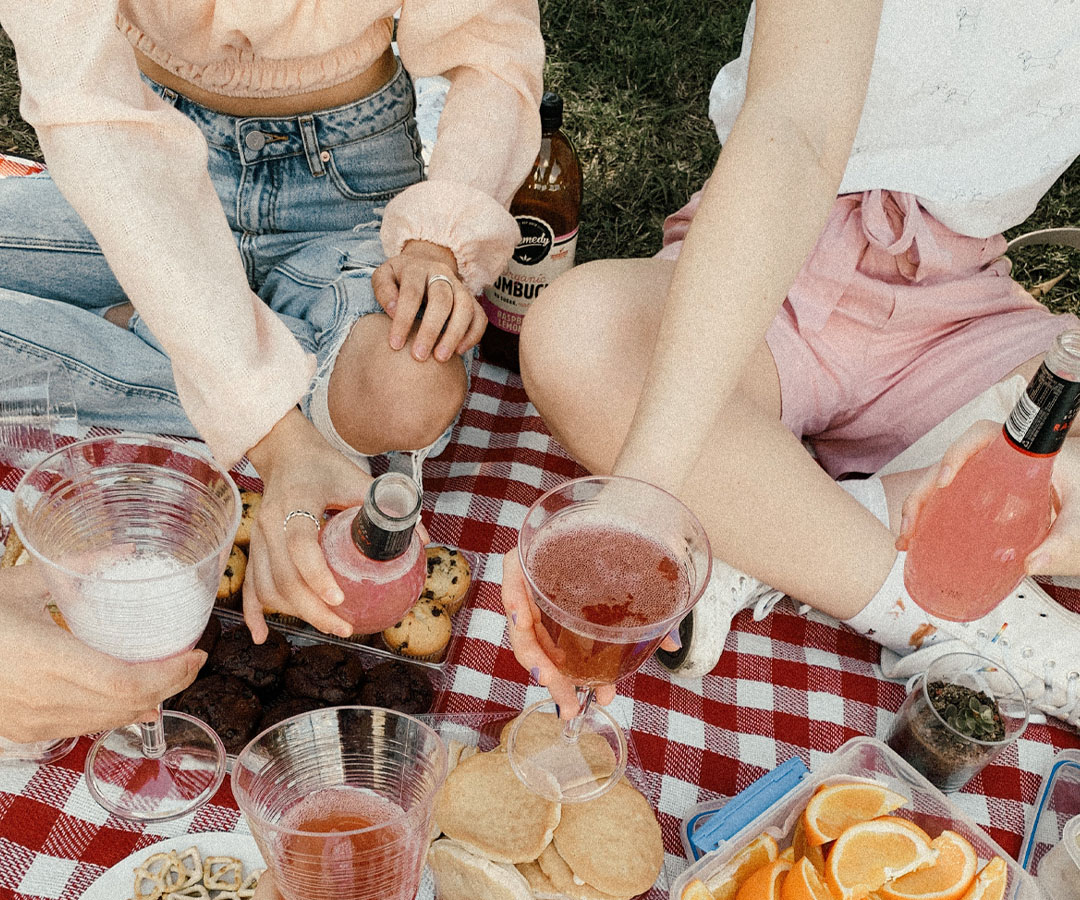 CURRENTLY TRENDING IN /
LIVING
your complete summer shopping guide
While fall and winter are about layering all of the clothes we can get our hands on, the dog days of summer are about wearing as little as we can while still putting our best foot forward, which can be easier said than done. It may be August, but don't be fooled. The hottest days of summer are still ahead of us.
If you're dripping sweat before even crossing the threshold of your front door, these easy, breezy outfit formulas were made for you and any hot days you have to get dressed for this summer—pit stains be damned.
1. A tank and linen pants
We're denim shorts lovers through and through, but sometimes we need to branch away from them while still keeping it cool. Linen pants are ultra-breathable, meaning your legs won't be constricted and will actually be able to breathe. When paired with a simple tank, it'll look like you put more effort into your outfit than you actually did, and your legs will thank you for the air flow.
2. A bodysuit and denim shorts
Some days are simply too hot to deal with a sleeve of any sort, which is why a tank bodysuit can be your savior. It'll ensure your tuck is always pristine, and in a shade of black, your sweat stains will be seen by no one. Top it off with this season's hottest Birkenstocks, and you've got yourself a casual, hot-day uniform.
3. A cropped blouse and linen pants
Another way to style your linen pants? With a cropped blouse that makes a statement. It'll be airy and breezy but still appropriate for an elevated event or date where your clothes don't need to be making you sticky and sweaty.
4. A button-up and midi skirt
When all else fails, a midi skirt can save your look time and time again. The silhouette and longer length gives a more put-together look than your average bottoms—with minimal effort. Bonus: You'll be a lot more comfortable.
5. A breezy mini dress
We've said it once and we'll say it until the first leaf of autumn falls: The key to dressing in the summer is having a few good, lightweight dresses in your wardrobe. Having a looser black one means that you can mix and match your accessories each time you wear it and that you won't be constricted by any extra fabric throughout your day.
6. A cropped tank and tennis skirt
If you're in the market to try out a new trend, a tennis skirt is the answer to both your style qualms and heat concerns. Paired with a tank and casual pair of sneakers, it's a piece that does all the talking on its own, no excessive styling necessary. The best part? You can get more use out of it come fall, paired with a sweater or your favorite sweatshirt.