When the weather turns warm and daylight savings gives us glorious extra hours of light every day, we don't take a second of it for granted — there's nothing like a day of soaking in all the vitamin D our bodies have been missing for the past eight months.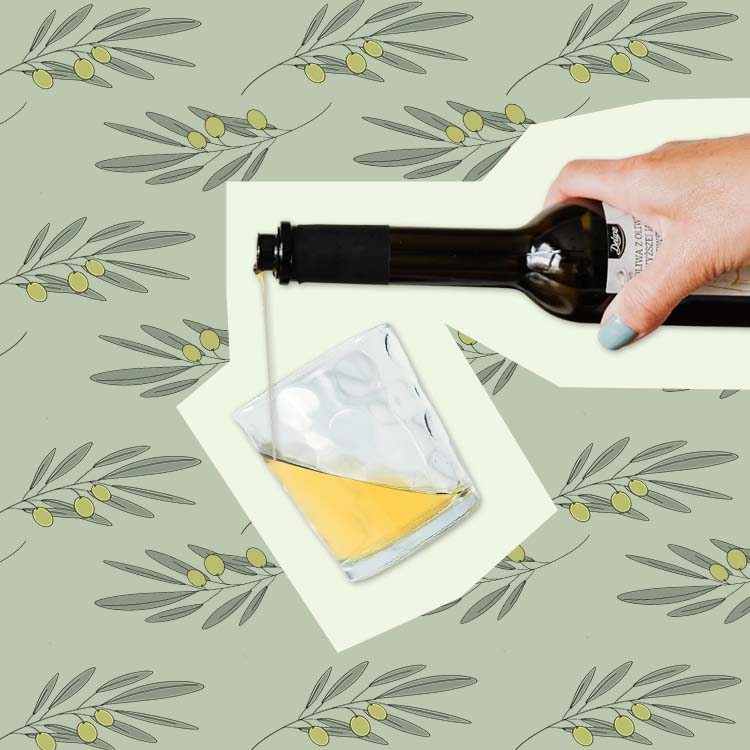 we love olive oil, but this seems a bit too far... or is it?
All of the excitement can get us a little too excited in the way of loading up our shopping carts full of summer-exclusive essentials. Straw bags, sunglasses, flowy dresses — after a long winter (and chilly spring,) they're all even more thrilling.
In an effort to check ourselves (and save some cash for all of the inevitable glasses of rosé we're going to be drinking the next couple of months), we rounded up our favorite summer essentials under $100. Go live your summer glory as your chicest self (without spending your entire paycheck on the heart-shaped sunglasses that are dominating your Insta feeds).
Under $100
Under $50
Under $25