One of the pure banes of adulthood is the dreaded Sunday Scaries. Typically following a blissfully unaware weekend, the Sunday Scaries creep into your mind on a Sunday morning, fully setting up shop and wreaking havoc by the afternoon. They bring with them feelings of intense doom, despair, and usually a little self-doubt and loathing, just for good measure. Ultimately, your mind turns to your job, then your career, and then every life choice you've ever made. Instead of giving in, give these tips a try to take back your weekend fun.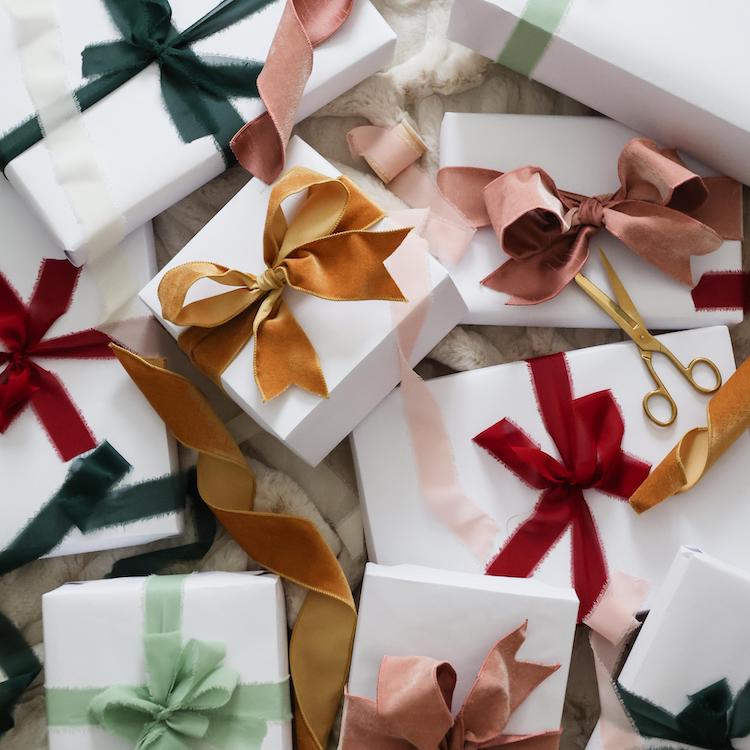 the perfect gifts for everyone—and we mean everyone—on your list
1. Get chores done at the end of your work week
We've all been guilty of barreling down the office door at 5 p.m. on Friday, hoping to find some work-week relief in the bottom of a wine glass. This blissfully unaware state spills into Saturday and then early Sunday morning, and soon you're left staring at a massive to-do list, a pile of laundry, and an empty fridge by Sunday afternoon. The anxiety sets in, you wonder where the weekend went, and you're now panicking to get your chores in order so you can pretend you've actually got a pulled-together life. Sound familiar?
Instead of leaving all your unpleasant-but-necessary tasks for Sunday, try to complete them on Friday or another weeknight. This means picking out outfits for the week, meal prepping, and grocery shopping. Sunday is now your day to enjoy, with tasks already sorted for the week ahead.
2. Finish work tasks on Friday and make a to-do list for Monday
Does the phrase "That's a problem for Monday" sound familiar? Many times, the biggest source of the Sunday Scaries is the loose ends we leave at work on Friday, being both too unmotivated to complete them and too naive to realize that we probably won't remember where we left off. Nip this problem in the bud by leaving your desk and inbox super tidy, with detailed notes that'll jog your memory on Monday. I like to spend the last 15 minutes at my desk on Friday writing a detailed to-do list for Monday, which usually saves me a half hour of trying to remember what I needed to do when Monday finally hits.
3. Set a loose weekend objective
I often text my significant other on Friday (or Thursday, depending on how desperate I am for the weekend) about what I want to do over the weekend. It's usually just one or two things and can range from the ambitious and specific ("I want to go on a hike") to something more low-key ("can we just sleep all weekend?"). He usually agrees to my proposals, and then we have a framework for our weekend. It helps us plan fun activities amongst the chores and obligations and also makes us consciously think about what we need to feel recharged on any given weekend. As an extreme planner and goal setter, this tip has helped me feel accomplished and rejuvenated when I get back to my desk on Monday because I feel like I accomplished what I intended to.
4. Completely unplug
It's tempting to want to glance at your emails over the weekend to stay on top of any major issues and gear up for the following week, but I'm going to tell you right now that you need to stop. It's a soul-sucking task that will leave you feeling drained and resentful. I've personally been guilty of "just checking" my work emails at 2 p.m. on a Sunday and then having my whole day ruined over an issue I can do nothing about until the next morning. Unless your job requires you to be on call, deactivate all work notifications over the weekend to avoid having your phone become a source of anxiety. If you truly cannot imagine yourself unplugging all weekend, allow yourself a few minutes of skimming time Sunday night to help put your mind at ease and prep for the work week.
5. Treat your weekends as mini vacations
Avoid getting into weekend ruts and instead think of each weekend as a vacation and opportunity instead of mindlessly going through your typical weekend routine. This mindset shift can help you feel recharged and relaxed come Monday morning, and I encourage you to do enjoyable things over your weekend. The idea is to treat your two days off as a complete break from your everyday life by stepping away from work, chores, and other obligations as much as possible. This is your chance to finally try out that brunch spot, take a painting class, or just walk through the park without interruptions. It's two full days to relax and recharge the skills you use at work.
6. Do something fun Sunday night
Planning an activity for Sunday night means two things: You have to get all your sh*t done before and you have something to look forward to at the exact time Sunday Scaries rears its ugly head. It usually helps if this activity is relaxing, such as trying out a new dinner recipe, meeting a friend for dessert, or reading your favorite book. Treat those last fleeting moments of your weekend freedom as what they are: freedom.
7. Plan a Monday treat
Carry some of that weekend "treat yo' self" magic into your Monday and give yourself something to look forward to every week. Maybe Mondays are the day you get UberEats and binge watch Netflix or take yourself out for lunch at your favorite deli. Pick something you look forward to, no matter how small, and make it your Monday thing. Don't allow this treat any other day of the week (especially on the weekends!). You'll be looking forward to the start of the week in no time.
8. Ask yourself why you feel this way
It's normal to occasionally dread the work week, no matter how much you enjoy your job. Sometimes just identifying the stressor (like a meeting with your boss first thing Monday morning or having an overly packed schedule) can be enough to help you feel empowered enough to face it. Often times, the stress from one or two things can be overwhelming and manifest itself into something bigger and scarier. Chatting with your partner or friend about your feelings can often help put the stress to rest. If your anxiety about Mondays is crippling week after week, it's time to address why. Sometimes these dark feelings can be cause for a re-evaluation of a career or serious chat with your boss about work-life balance or work-related issues.