I was seeing Supergoop! sunscreens seemingly everywhere in my life for a while before I decided to try them out. Glowscreen was taking over my TikTok For You Page, with many people saying that it was their new go-to product for the summer. And I had been hearing about Unseen Sunscreen for well over a year, with many of my favorite influencers calling it their number one favorite SPF.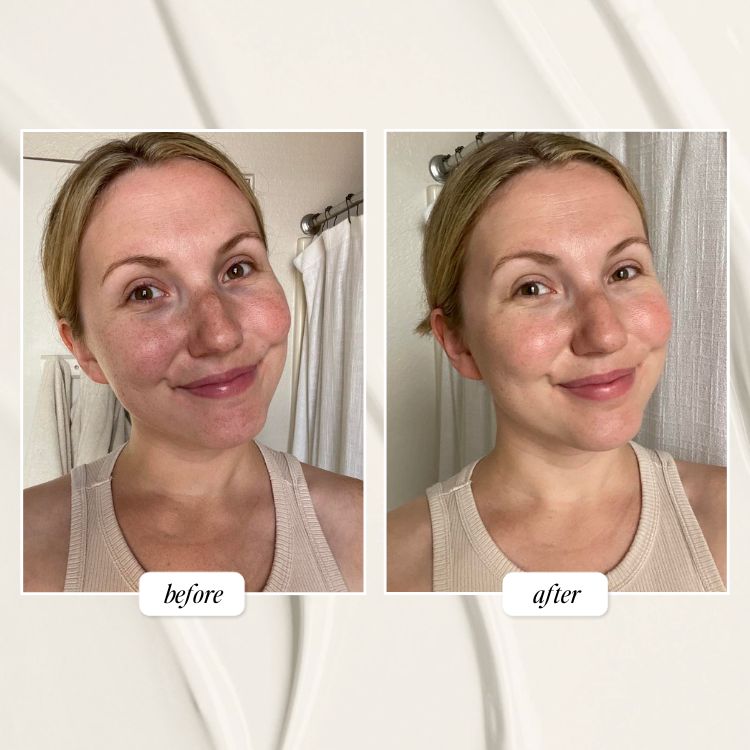 When considering my purchase, I couldn't decide which Supergoop! sunscreen to try or what would work best for me and my skin. After hearing nothing but glowing reviews about both the Glowscreen and the Unseen Sunscreen, I decided to order both options and test them out.
Now, after using both, I'm here to share my thoughts—including the benefits and drawbacks of each—on the two products, so that you can decide which will work best for you. Knowing that both of these options are an investment purchase at about $35 (as far as sunscreen goes), it's important to be aware of what each product really is.
Here are my thoughts on Supergoop!'s Glowscreen and Unseen Sunscreen:
Glowscreen SPF 40
I would probably say that this is the product I was most excited to try. As I mentioned, it was truly taking over my FYP on TikTok, and I saw countless videos of people's glowing skin after they applied it. I was in need of a new everyday sunscreen for the summer season, and I liked the idea of using one that would also make me super glowy and had a slight tint.
When I first applied it, I found it to be even more glowy than I originally thought it would be and learned that it does not have any coverage. I obviously knew that it wasn't going to give me a foundation-like finish, but I thought it might be comparable to a tinted moisturizer. It has the slightest bit of a tint, but it is really meant to be more of a primer or a base layer (which is on me for misunderstanding).
That being said, this definitely works wonders under makeup. I have gotten compliments like "Wow, you are so glowy!" or "OMG, your makeup looks amazing!" every single time I have worn this out. It really adds an extra lil' something under makeup that makes for the perfect glowy summer look. I really appreciate that it is more of a natural, dewy glow rather than a sparkly or shimmery finish.
Here's how Glowscreen looks under makeup, which is my preferred way to wear it: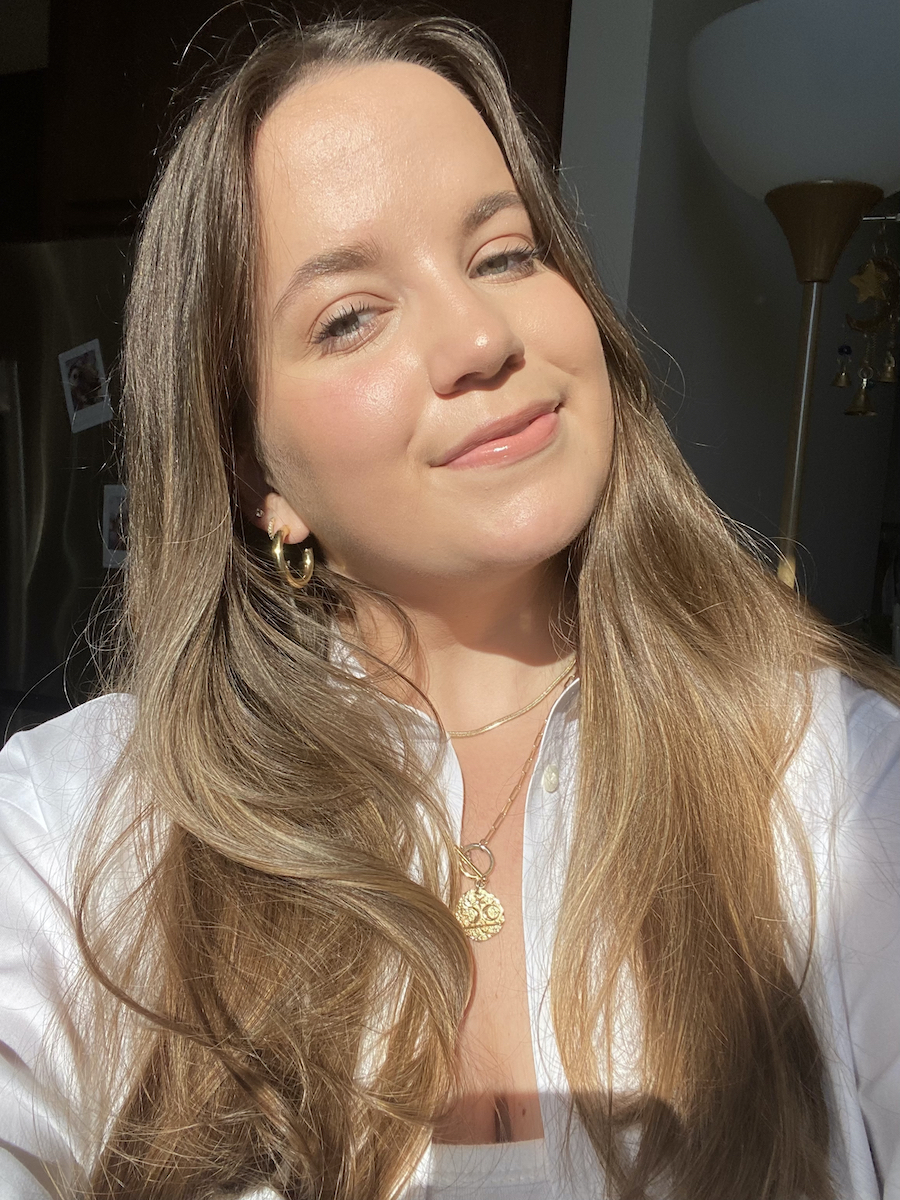 I love that it not only makes your skin look glowy, it also actually provides some real hydration to your skin with the addition of hyaluronic acid, Vitamin B5, and niacinamide. It also has sea lavender for added antioxidants.
Every time I put it on, I not only love the way it looks, but I can also truly feel a difference in my skin. It also does not make me break out at all, which is a problem I've run into in the past with facial sunscreens. I will say that if you have oily skin, this option may not be for you. It's definitely dewy, so if your skin already has prominent natural oils, you might not like the Glowscreen finish.
Unseen Sunscreen SPF 40
When I first applied this sunscreen, I was instantly impressed by the overall consistency and feel of it on my face. It has a gel and silicone-like texture, so it does not feel oily at all (like some sunscreens do). It's also clear, which means it works well on all skin tones.
I noticed that it had a very refreshing and almost soothing effect, and when I went back to look at the ingredients, I learned that that is because it includes frankincense, which soothes and helps with skin resilience. It also includes a complex derived from Meadowfoam Seed, which increases hydration and improves overall skin texture. We love a multitasker!
Unseen Sunscreen is water and sweat-resistant up to 40 minutes, while Glowscreen is not. It's weightless and invisible so that you can wear it on its own, but it works wonders under makeup as a primer as well. It has not caused any breakouts, and I really love all of the great ingredients that make my skin feel so good.
Overall, I really like this sunscreen and I definitely will be continuing to use this option in my everyday skincare/makeup routine—it's the perfect product if you're looking for an easy SPF that will protect your skin without sacrificing the natural appearance of it.
Final Thoughts
I think both Glowscreen and Unseen Sunscreen are amazing products, and I know that I will continue to rebuy them in the future. I really appreciate Supergoop!'s clean ingredients and that each product not only protects you from sun exposure, they also have other ingredients that provide your skin with additional benefits. I can't recommend one over the other, because they both work so well for different things.
Glowscreen is for you if you are looking for a product that provides you with something a little extra in your look. It will make you glowy all over, and it looks beautiful under makeup or on its own.
Unseen Sunscreen is the perfect everyday sunscreen to add to your usual routine and make sure that wearing SPF is as easy as possible. Being totally invisible, you can wear it with no makeup at all—but its gripping texture also means it serves as an excellent makeup primer.