When the last summer sun sets and that very first cool breeze of the new season sends a chill down our spine, we don't waste another moment on sandals nor shorts nor the tank top that we made our daily uniform for the past three months; fall is here, and damn it, we're going to dress like it.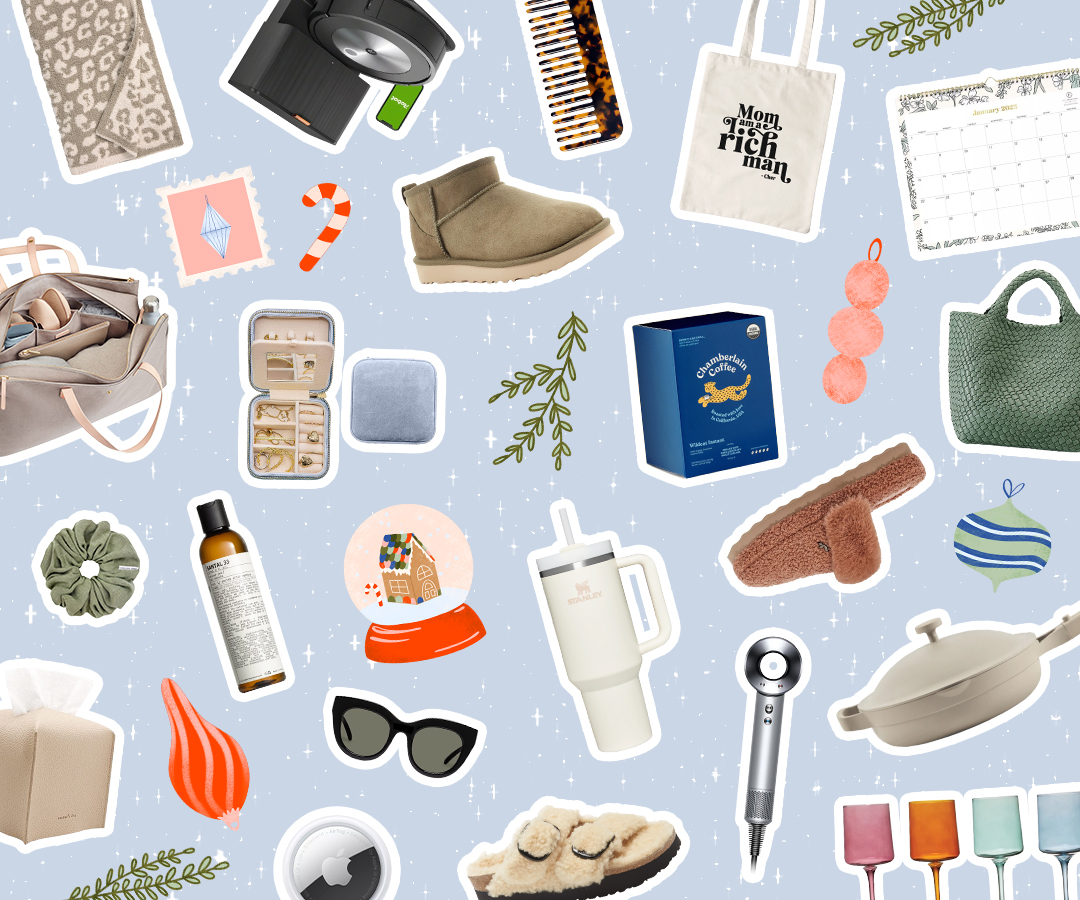 With hundreds of thoughtful gifts, you're sure to find something for everyone on your list!
While you can count on us to be buried in a pile of cashmere and wool and leather from the first day of September on, this year, we have another priority when it comes to fall dressing: making sure we're doing so sustainably.
We love to research new trends and add new items to our wardrobes to get ready for a new season, but we also know that doing so can take a pretty hard hit on the environment. Making sure the things we're buying were produced in a way that didn't harm the environment is just as important as knowing that we're looking as chic as possible. The good news? You no longer have to sacrifice one for the other.
Nordstrom's Sustainable Style section features products that are made from sustainably sourced materials, manufactured in factories that meet higher social or environmental standards, or that give back. They've made it a priority to feature brands that were consciously manufactured, so we don't need to search high and low to make more ethical choices while we're shopping.
This fall, we're running to Nordstrom to tackle our needs for the season's top trends and making sure those pieces were made sustainably. These are our favorite trends of the season in sustainably-made pieces: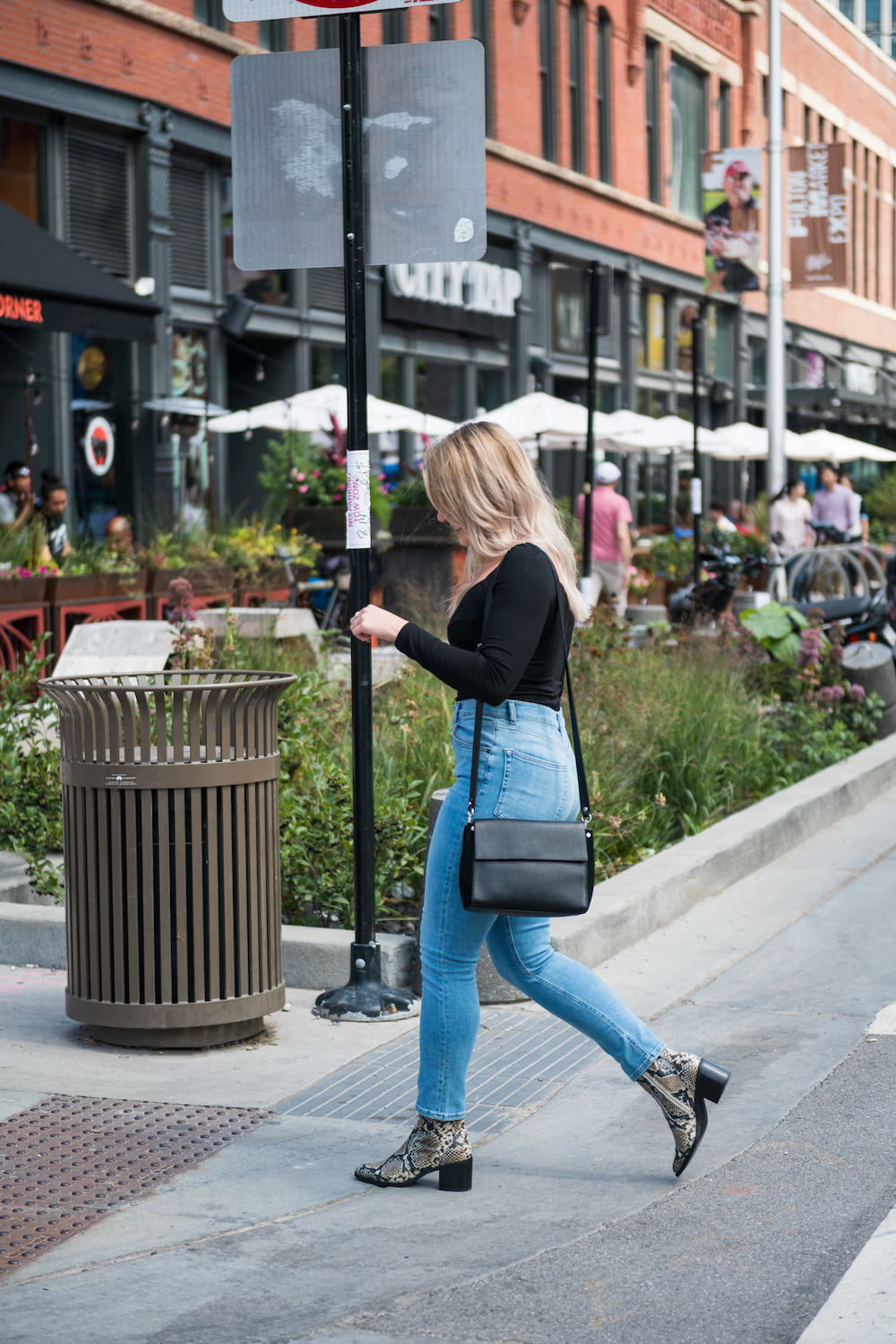 GET THE LOOK

JavaScript is currently disabled in this browser. Reactivate it to view this content.
1. Your new tried-and-true booties
Leopard print has been splashed across everything from our shoes to our accessories for the past few seasons, and this fall, we're moving on to its reptilian friend.
With a snakeskin shoe, you can take your basic jeans-and-tee look to an on-trend level that still manages to remain understated. These booties are the perfect addition to your wardrobe, with a heel that's wearable in your day-to-day life and for your nights out. Plus, they're the perfect heel height to give you some elevation but are comfortable enough to walk in day-in and day-out. Need we ask for more?
2. Jeans you'll choose over your leggings
There's no chore worse than jean shopping (except maybe bathing suit shopping), but you can stop your search for the perfect jean here. These babies don't sacrifice a great fit for comfort and are stretchy while still hugging you in all the right places. The shape is on-trend, with a high waist and cigarette-style ankle, and they're the kind that you put on and wonder, "Does my butt really look like this?"
Nordstrom Sustainable Style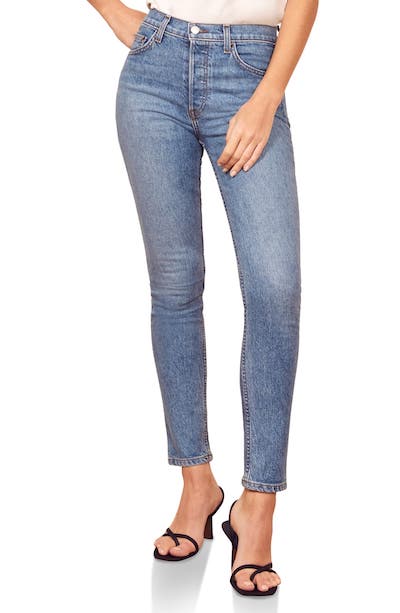 Nordstrom Sustainable Style
3. A wear-everywhere bodysuit
I'm the first one to bash on the bodysuits, and I'll be the first to admit I never gave them much of a chance — why do I need to deal with unnecessary snaps when I can just tuck my shirts myself? Well, when I put this top on, I learned it's because it can make a top fit like a literal glove.
A long-sleeve black T-shirt can quickly veer to the boring side pretty quickly, but this bodysuit is basic enough to be a closet staple while still giving you a little extra something. The ever-so-slightly puffy sleeves give your shape a bit more definition, the neckline is flattering without being too low, and the bodysuit makes it a dream to pair with your favorite denim. Wear it on its own or pair it seamlessly under your favorite fall jacket.
Nordstrom Sustainable Style
Nordstrom Sustainable Style
GET THE LOOK

JavaScript is currently disabled in this browser. Reactivate it to view this content.
4. A twist on your favorite coat
When we think of plaid, it's hard not to immediately go to a middle-school uniform skirt or Cher Horowitz; but it's back in a big way this season, and we honestly can't complain.
Fall's hottest jackets are all about extra-long lengths, so we're killing two birds with one stone (or feeding two birds with one scone, if you're an animal lover) by combining the two trends into one ultra-sophisticated look. This perfect plaid duster can be paired with anything from your LBD to your favorite jeans.
5. The fall version of your favorite white T-shirt
We all have an old, faithful white T-shirt that should have been tossed months ago. You know the one — it has stains and is stretched out and has been washed so many times that it's almost transparent.
Well, now's the time to finally say goodbye because we found the perfect version for fall. This knitted T-shirt isn't too warm — it's lightweight to be worn on a summer day too — but looks like it's made for cooler weather. It's the perfect, manageable shirt to be worn under any of your favorite coats and jackets without bunching up underneath.
Nordstrom Sustainable Style
Nordstrom Sustainable Style
6. Shoes that can take you from work to play
Mules are the do-it-all shoe that we live in during the workday, but with this pair's pointy toe, they can just as easily take us to post-work happy hour or a Saturday in the city. These mules are made in a soft leather that's comfortable enough to be walked miles in and can be worn with quite literally anything. After months of searching for the perfect pair of mules to invest in, there's no better than these.
Nordstrom Sustainable Style
Nordstrom Sustainable Style
7. A classic black bag
While we always get excited about trends that can spice up our wardrobes, sometimes investing in a classic that we know will never go out of style is just as exciting — and are perfect to mix in with the trendier items we choose to invest in. This bag is your new holy grail — it can fit everything from your iPhone X Plus to your phone charger to the six different lipsticks you know will be floating around at the bottom. The suede details give it the little extra something that every black bag needs, and I promise that you'll be wearing it for years to come.
GET THE LOOK

JavaScript is currently disabled in this browser. Reactivate it to view this content.
8. A meet-cute-worthy dress
It's hard to argue against a great dress; it's the one-and-done way to get dressed in the morning while still looking like you put all of the thought into it in the world. This season, we're swooning over romantic dress silhouettes in dark floral patterns. With a romantic sleeve and ultra-flattering fit, this dress is taking the wheel and driving us to all of our upcoming events. It looks great worn on its own, but can also accommodate chillier temps with the addition of your favorite leather or suede jacket.
Nordstrom Sustainable Style
Nordstrom Sustainable Style
This post was in partnership with Nordstrom, but all of the opinions within are those of The Everygirl editorial board.