Remember back in elementary school when the temperatures started cooling down and it meant back-to-school shopping? And when summer rolled around, we went with our moms to pick out a new swimsuit for the season (instead of 10)? In 2019, things aren't so simple.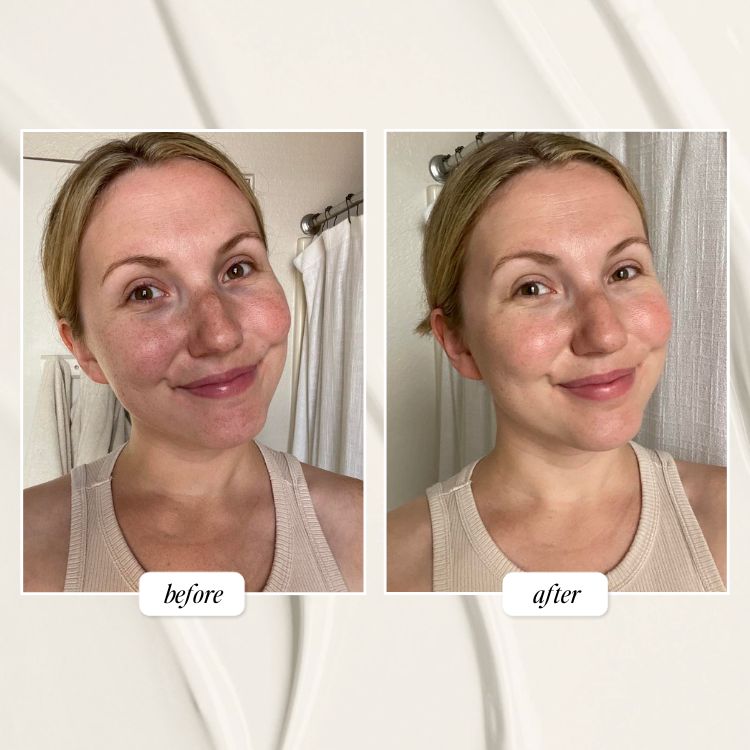 In the age of Instagram and influencers, trends come and go faster than we can keep up with — it can feel like the second we get on-board with something, the rest of the world has already moved on to something new. It's easy to find on-trend clothing that's affordable and that we can count on to last us through the season — but there are repercussions that are easy to forget. 
What is fast fashion?
Fast fashion refers to retailers mass-producing inexpensive clothing that moves in and out of stores quickly. It leads consumers to buying more clothing that is used for shorter amounts of time. It's the opposite of an investment piece — it's low-quality clothing at low costs.
According to Investopedia, "'Fast fashion' is a term used by fashion retailers to describe inexpensive designs that move quickly from the catwalk to stores to meet new trends. As a result of this trend, the tradition of introducing new fashion lines on a seasonal basis is being challenged. Today, it is not uncommon for fast-fashion retailers to introduce new products multiple times in a single week to stay on-trend."
Retailers like Forever 21, Zara, and H&M are synonymous with fast fashion. Rather than continually reproducing the same items of clothing, once something is sold out, they produce something new.
What is sustainable fashion?
Sustainable fashion is about producing clothing and accessories in a way that is environmentally sustainable. It requires work to improve every stage of an article of clothing's life — from raw material production to the sale. 
According to Green Strategy, "From an environmental perspective, the aim should be to minimize any undesirable environmental effect of the product's life cycle by: ensuring efficient and careful use of natural resources (water, energy, land, soil, animals, plants, biodiversity, ecosystems, etc), selecting renewable energy sources (wind, solar, etc) at every stage, and maximizing repair, remake, reuse, and recycling of the product and its components."
Sustainable fashion also requires a change from the consumer's perspective. By buying well-made clothing that lasts for years, rather than just a season, fewer resources are used and less pollution is created.
Source: Amour Vert
Sustainable Brands
Many fashion brands are beginning to follow a more ethical approach to manufacturing, in turn helping those producing the clothing and the environment. Sustainable brands address five main issues:
Water usage:

 Trying to minimize how much water they're using

Hazardous chemicals

: Dyes used in production are often dangerous to the environment and to those making the clothing and those who live in areas where it's produced. Sustainable brands are trying to come up with alternative ways to dye textiles in a safer way.

Short lifecycle:

 Ensuring that clothes last, so consumers buy less

Waste:

 Creating less waste from clothing (through methods like using recycled water bottles to produce clothing — yes, really!)

Agriculture:

 Using organic materials that were grown without pesticides that can be harmful to the environment where they were grown 
Everlane's jeans are our office favorite, but not just for their flattering fit. Everlane's production is ethical and transparent. Every one of their factories is given a compliance audit to evaluate factors like fair wages, reasonable hours, and the environment. Their pieces are classic and designed to last, meaning you'll be wearing their clothes for years to come.
Reformation calculates the environmental footprint of all of their garments so buyers can understand the impact.
Levi's production includes less water, better cotton, and factories with better conditions for employees. They also have their RE/DONE line, which gives vintage Levi's a new life — which saves an estimated 65 percent of the water typically used during the lifecycle of a pair of jeans since no new water is necessary to grow cotton.
Amour Vert works with mills to create textiles that are both durable and sustainable. 97 percent of their products are made in California, and with every purchase of an Amour Vert plants a tree in North America — they've planted over 220,000 trees so far.
People Tree's products are made with the highest ethical standards from start to finish. By using methods of production like hand weaving, hand knitting, and hand embroidery they create employment in rural areas where work is often scarce. All clothes are also dyed using low-impact dyes, and they use natural materials where possible, avoiding plastic and toxic substances.
Cuyana's motto is "fewer, better things." They sell timeless clothes and totes that are meant to last and produce their clothing near where the raw materials are grown so there's less travel involved. 
Pact's clothing is made with 100 percent organic cotton, by people who receive better wages and working conditions. Their website shows a running total of gallons of water saved by people buying Pact products (which is currently over 54 million!).
The H&M Conscious collection has less of an environmental impact by being made with organic cotton and recycled fabrics. Their line is also affordable, starting at only $10.
Although H&M is known for being a fast-fashion brand, their garment collection service lets you drop off any old clothing (any brand, in any condition) — they then send them to recycling plants. For every bag of clothing you drop off, you get a discount card for 15 percent off your next purchase.
Patagonia donates 1 percent of sales to grassroots organizations, and creates no unnecessary harm when manufacturing their products. They audit the materials and methods they use to make products, in turn taking responsibility for the entire lifecycle of their merchandise and examining how we use resources at our buildings and facilities.
Source: Cuyana
button-up blouse
v-neck
denim jacket
paper-bag shorts
high-waist jeans
black skinny jeans
midi dress
fleece zip
jumpsuit
knit dress
black jumpsuit
one-shoulder dress
cardigan
black bootie
loafers
leather tote
crossbody
clutch
black belt
YOU'LL LOVE THIS