Shopping, especially at Target, is in my blood. Some of my earliest memories are of my mom packing me and my siblings into the car for our weekly Saturday Target trip, during which she would give each of us $5 to buy something special. My "something special" started out at a Littlest Pet Shop animal but soon evolved into searching the girls' clothing section for something I could wear (no, I am not kidding). So if there's any gal out there who can tell you the Target hacks you absolutely need to know, I am qualified for the job.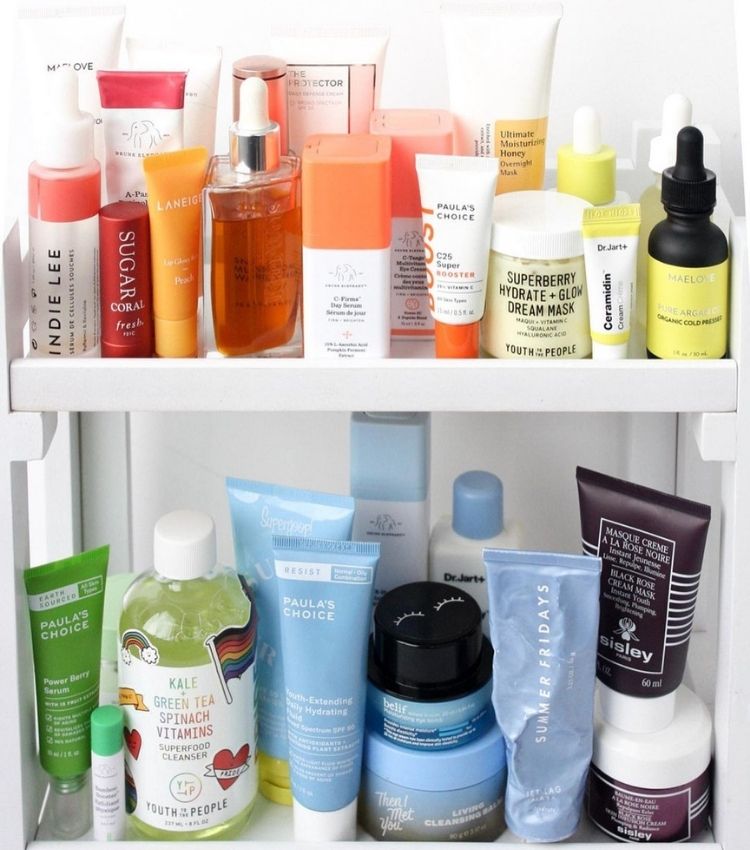 the wrong order can reduce effectiveness
As I've become an adult, Target has become a happy place for me. If I'm having a bad day, I just know that two hours spent aimlessly wandering the aisles of the store can make it all better. And now that Target, Starbucks, and Ulta are all under one roof, what more could I need? The only thing that truly makes a routine Target trip better is when I'm saving money in the process.
Check out these seven Target hacks that will make your shopping experience so much better:
1. Shop with a RedCard for a 5% discount
There are very few store credit cards that I'm on board with. However, many of our editors absolutely swear by Target's RedCard because it has so many benefits outside of that "save 20 percent when you open a card" that a lot of stores offer. You can save five percent on every single purchase you make with a RedCard, including clearance and sale, Ulta items, specialty gift cards, and even in-store Starbucks. You also get free shipping on items you buy online and extra time for returns or exchanges. If you know you're going to be making a lot of larger Target purchases in the near future—like if you're moving or redecorating—the RedCard just might be your new best friend.
2. Earn rewards through Target Circle
The Target app has basically earned a spot in my regular social media rotation at this point. There are so many features that make it worth it—one of them being Target Circle, which is Target's reward program. Not only can you earn points just by shopping (which then transfer into dollar-value rewards that you can apply to future purchases), but you can also browse exclusive, catered-to-you Target Circle offers that will save you money or earn you gift cards. You can even earn votes for different non-profits, which then are awarded donations from Target based on how many votes they receive.
3. Allow notifications on the Target app
Speaking of the Target app, I would highly recommend allowing notifications from it. This will prevent you from missing any sales (especially ones in categories you regularly shop in), be alerted when items are back in stock, and browse the weekly ad when it's released. If you've been stalking Target for a cute pair of boots to go on sale, app notifications will let you know just when they do.
4. Combine your Target and Ulta accounts to get your RedCard discount, Target Circle rewards, and Ulta points
We all know that the Target and Ulta collaboration really made all of our dreams come true, and our Beauty Content Manager, Beth, let me know that this is a Target hack no one should miss. In the "My Target" section of the app, you can link your existing Target Circle and Ultamate Rewards accounts so that you can earn double points while shopping Ulta at Target. And if that isn't enough of a reason to believe that this collaboration was truly a gift to this Earth, you can also get five percent off your Ulta purchases with your RedCard.
5. Shop Bullseye's Playground (formerly known as The Dollar Spot)
Is there anyone who doesn't make a little loop around the dollar section the second they enter a Target store? I've found some of my cutest home decor, most useful kitchen gadgets, and best fillers for gifts in Bullseye's Playground, which has items ranging from $1 to $5. But did you know that you can also shop this section online? That's right, there's a whole category right on Target's site, so you can find those deals from anywhere. Online items are sold in small, affordable bundles, which I honestly really love because who is only buying one of something from that section anyway?
6. Be mindful of the markdown schedule
Luckily for us, Target's markdown schedule is widely publicized and readily available (of course, it might vary by store, but you could always ask at your local store to find out). In most cases, the clearance markdown schedule is as follows:
Monday: Electronics, accessories, kids' clothing, books, baby, and stationery
Tuesday: Women's clothing, pets, and food
Wednesday: Men's clothing, health and beauty, lawn and garden, and furniture
Thursday: Housewares, lingerie, shoes, toys, sporting goods, decor, and luggage
Friday: Cosmetics, jewelry, hardware, and auto
7. Shop sales and clearance
If I'm being honest, a good 30 percent of my wardrobe was found on a Target clearance rack. Like any store, you might have to dig a little bit in these racks, but you can really find some gems. You can also shop clearance online, which makes it super easy to see everything in one place. Target also has sales in different departments (especially on clothing and shoes) so often that I hardly ever buy anything full price.