If you pay attention to home decor trends on social media, you know that houseplants are definitely having a moment. Wrapped up in the revival of mid-century modern design and boho-chic style, having lots of plants in your home is a very popular look — especially when they include succulents, cacti, and tropical botanicals. Plus, not only are they attractive, but plants have many proven health benefits as well: they improve the air by eliminating pollutants and creating oxygen, can help lower stress levels, and overall just make us happier and more at ease.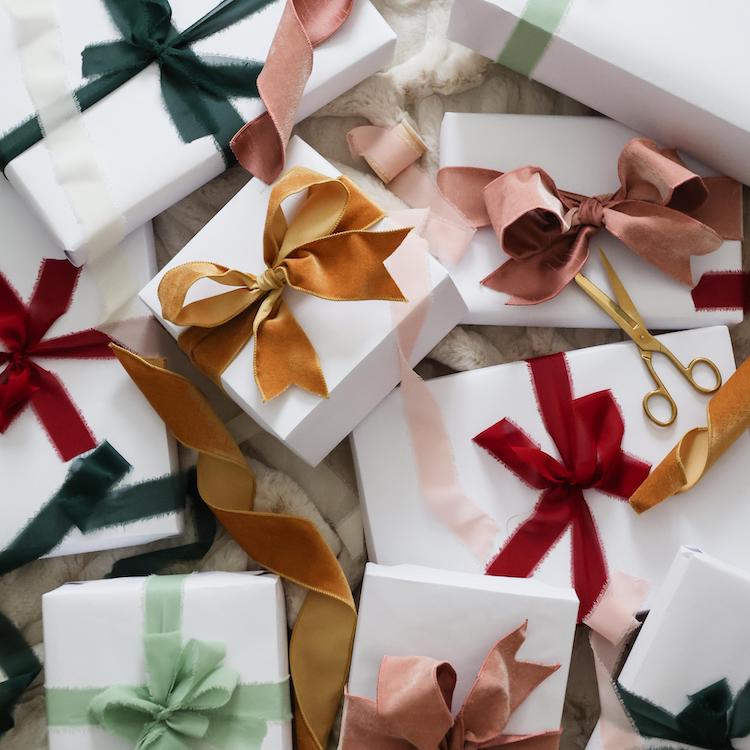 the perfect gifts for everyone—and we mean everyone—on your list
So what if having live plants just isn't your thing? Whether you've got a self-diagnosed black thumb, are extremely forgetful when it comes to watering schedules, or live in a poorly-lit basement apartment, creating that dreamy, verdant oasis might seem totally unattainable for some of us. Fortunately, there are a ton of options out there when it comes to artificial plants. If you were told growing up that fake plants or flowers were tacky (*raises hand*), or were scarred by some terrible imitations you would never bring into your house, you might have written off all fake plants a long time ago. But there are way more interesting and realistic-looking fakes out there now than ever before — and we can probably thank the Instagram gods for some of that.
Once you start to explore the fake plant options out there, you'll quickly realize they aren't exactly cheap. And a lot of the time, there is a direct correlation between the price and how realistic the plant looks. But if you consider the No. 1 benefit of fake plants — they will never die — you can see the investment as one in timeless decor, like a piece of artwork or a lamp. That said, you definitely don't need to dish out hundreds of dollars to get the aesthetic perks of a plant in your house. We created this list of some of the best affordable fake plants out there that strike a balance of budget-conscious and realistic in appearance.
So whether every plant you've brought home has died within a month or you have one dark room that seems to always cause a problem, there's a perfect fake plant for every area in your home. Oh, and your secret is safe with us.
For a Shelf
Whether on a bookcase, kitchen shelves, or the mantel on your fireplace, small plants are the perfect addition to shelf decor, especially when they're in a pretty planter. With an artificial plant, you won't have to worry about it outgrowing the spot you've placed it in, or other items blocking their sunlight.
For an Empty Corner
Potted trees and tall plants make for the perfect accent piece to fill an empty corner while adding lots of texture and visual interest. With a big plant comes a big price tag — and that's true for real or faux plants. Buying a live fiddle leaf fig tree can easily cost over $100, and they're known to be a bit finicky, so if you aren't comfortable risking that amount of money, you might prefer sticking with the not-real-thing for a bit more. Thanks to wired stems and leaves, you can fluff and bend these guys to look more natural and realistic.
For a Vase or Tabletop
If you're anything like us, your desire for botanicals in your home isn't limited to potted plants. Who doesn't love a fresh bouquet of flowers or a vase full of greenery stems? Not included in that love is how quickly they die or how expensive of a habit it is to always have a fresh bunch. Fake flowers have really seen some improvements in recent years — these are not the gaudy, papery blooms you may have seen on an elderly relative's hat. Find a bouquet you'll never get tired of coming home to — and mix in some real stems every once in a while to keep any frequent visitors from figuring out your secret.
For a Covered Porch
You don't have to limit your fake plant placement to the indoors. Because of unpredictable weather, outdoor plants can sometimes be harder to keep alive than indoor ones, and brown and drooping leaves can really kill your curb appeal if you aren't on top of maintenance. Artificial trees and topiaries are a no-brainer — literally, since you won't have to think about them — for year-round greenery on your covered front stoop or back porch.