For those who haven't tried it, meditating can be pretty intimidating. And for those who have tried it, you know that meditating is not always easy. But the work is worth the effort! The benefits of meditation cannot be ignored: It lowers blood pressure, improves your immune system, enhances your ability to concentrate, and reduces stress. And, as usual, your smartphone is here to save the day.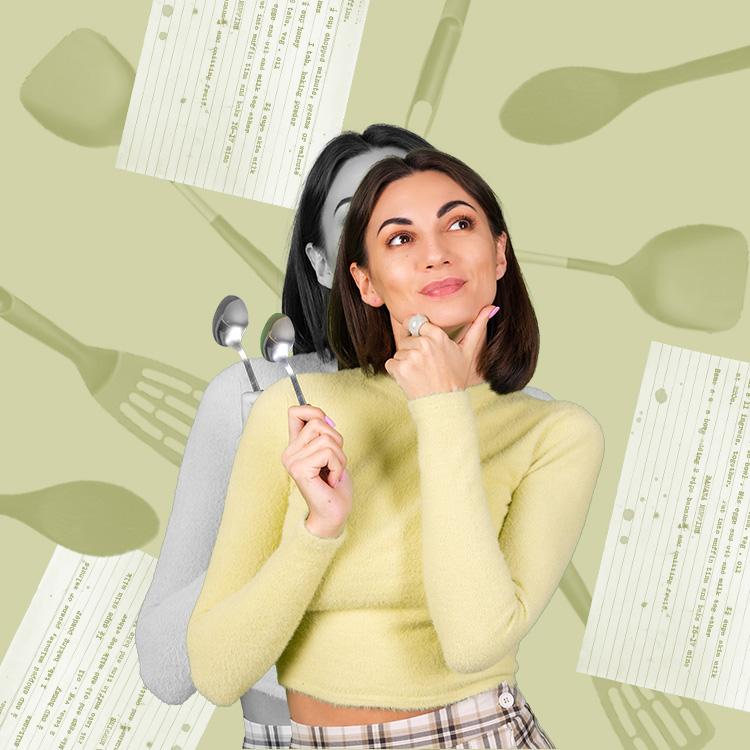 high in protein, good for gut health, and anti-inflammatory? yes, please!
There are plenty of meditation apps on the market designed to keep you on track during meditation and they have plenty of fun features to enhance your practice. It may seem counterintuitive to use technology to meditate, but these apps have been designed by experts to help you focus, relax, and take your meditation practice to higher levels.
Headspace
The makers of Headspace hope that one day everyone will make meditation a health priority, like exercising or brushing your teeth. The app wants to act as "your very own personal trainer, here to help you train your mind." They don't expect much out of users, only ten minutes a day. Like any good personal trainer, the app will keep you on track. There is a tracking page for your progress, a buddy system that allows you to motivate friends, and reminders to practice. Emma Watson is a fan of the app, calling it "kind of genius."
Take a Break!
If the stress of the workday is killing your focus, then clear your mind with Take a Break! The app has two audio guided meditations, one 13-minute one for deep stress release and one 7-minute one designed for work break relaxation. The work break relaxation track is the perfect amount of time for a quick break at work or to squeeze in a listen during your lunch break. You can customize both guides to fit your relaxation needs by choosing between calming music, nature sounds or no background noise at all.
The app was created by Mary Maddux and Richard Maddux, best known for their popular Meditation Oasis podcast and CDs. Both Mary and Richard bring over 30 years of meditation practice and teaching to their guided meditations and music.
Omnava
Not everyone wants to meditate for the same reasons, so not all meditation practices should be the same. Omnava has a library of guided meditations, many with specific goals in mind such as improving sleep or losing weight. The wide variety also comes in handy if you struggle to focus when listening to the same guided meditation repeatedly. iPhone users can take advantage of the app connecting to HealthKit as the app will suggest meditations based on your stress levels.
Oprah & Deepak's 21-Day Meditation Experience
For fans of Oprah and Deepak Chopra's 21-Day Meditation Experience, this app is for you. The original program costs $50 so if you haven't tried it yet, this free app is a great way to test the program before you invest. The most helpful aspect of the app is the journaling feature, which allows users to jot down notes about their session. Perfect for those who want to track their progress over time as well as for those who feel journaling is therapeutic.
Calm
If you need structure to really stick with a new lifestyle change, then sign up for one of Calm's seven day programs. There are a variety of week long options: Calm, Focus, Happiness, Sleep, Gratitude and Self-Esteem. To up the stakes, there is a 21 Days of Calm program. For less structured practices, there is a variety of topics to choose from featuring exercises ranging from 2 minutes to 30 minutes. You can choose to focus on creativity, energy, positivity, forgiveness, and more.
Buddhify
Buddhify takes all the guesswork out of choosing a guided meditation. The app offers 14 different scenarios you encounter in daily life such as being online, walking in the city, waking up, and eating. Choose the situation you are currently in and then choose how long you want to meditate. You can track your daily progress and set a timer for a non-guided meditation if you feel like practicing on your own.
Sattva
If you need to know your meditation efforts are paying off to stay motivated, then Sattva's many tracking features will be exactly what you need. On top of free guided meditations and chants, the app features a heart rate monitor to track your heart rate before and after sessions, a mood tracker to track your state of mind before and after sessions, reminders to help you stay on track, an insight engine to demonstrate how meditation is improving your life, and challenges and trophies to inspire and reward you. Sattva gives you every tool you need to stay motivated and will show you how you reap the rewards.
Embrace the push notifications with these meditation apps! Sometimes you just need a daily reminder until your meditation practice becomes a habit. These apps take all the guesswork out of meditation and should help ease you into your practice. And as you become more and more comfortable with meditation, you may find you don't need to use a guide every time.
What are your favorite apps for finding your zen?