It is one of winter's most obvious causal relationships: cold weather and consequent dryness. This problem persists despite what we understand about the skin's barrier, our innate protector against inflammation and dry skin. We know what causes it — humidity-zapped outdoor air, overzealous indoor heat — but it's still hard to avoid.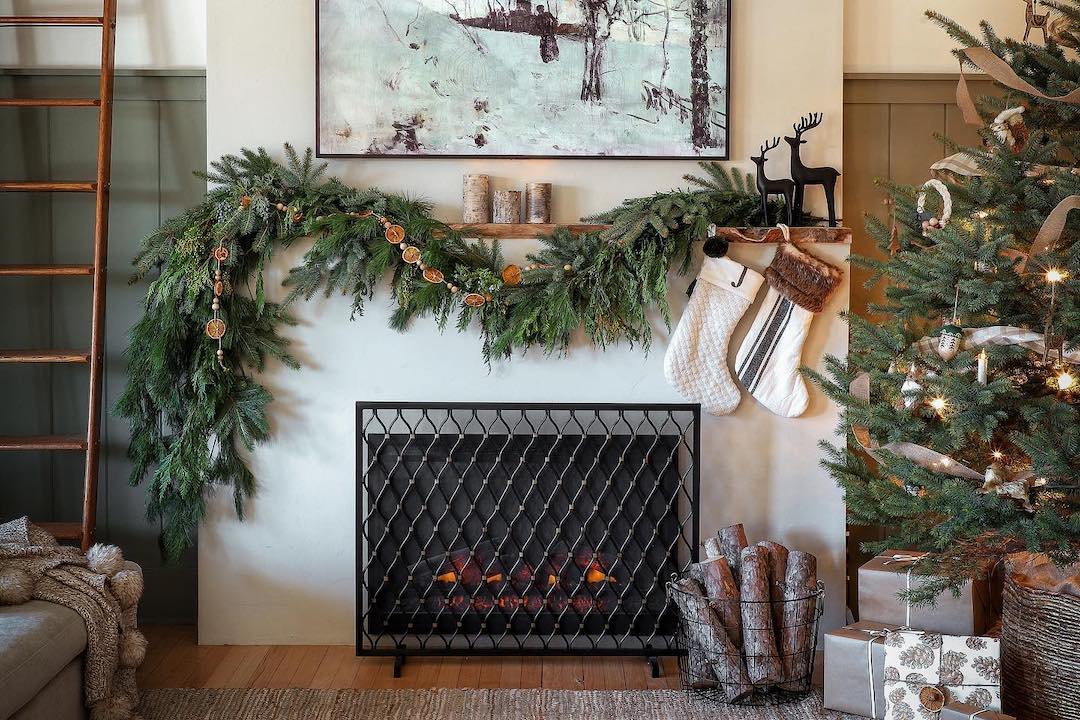 there's still time to deck your halls
"You need to moisturize more often during cold weather months," emphasizes Dr. Jeanine Downie, a board-certified dermatologist and the director of Image Dermatology P.C. in Montclair, New Jersey. She also suggests skipping products with fragrance if you have sensitive skin, along with super-hot showers (hard, but helpful).
A good rule of thumb is to keep your skincare simple. Now is not the time to experiment with a 10-step routine or try a new peel. Like a go-to blanket, your skin's ideal moisturizing product will feel almost cuddly-cozy and always comforting. Here, two experts weigh in on the products they recommend in the winter months.
Pick the right product
Start by determining what your skin needs. "Dry skin lacks oil. Dehydrated skin lacks water," said Angela Caglia, a celebrity aesthetician in Los Angeles. "Dry skin needs an oil-based moisturizer, while dehydrated skin will benefit from products with hyaluronic acid and glycerin."
Caglia's trick: push part of your cheek with one finger so it bunches a little. If you see lines and superficial dryness, your skin is dehydrated. Dry skin, on the other hand, will feel dry to the touch.
ANGELA CAGLIA
This oil-based moisturizer "will seal in moisture, protect the barrier and deliver more essential fatty acids and antioxidants to the skin," said Caglia. It also contains goat's milk, which is believed to help calm redness and inflammation.
Pay attention to ingredients
The classics have stuck around because they work. Shea butter is soothing and deeply nourishing (and can even be good for blemish-prone skin). Fatty acids help to protect the skin and restore the lipid barrier, and glycerin is a humectant that draws moisture from the air into your skin.
Almost everyone agrees that when it comes to locking in water, hyaluronic acid is it. "Hyaluronic acid is one of my favorite ingredients. It lives in our skin and cushions our joints. It is very light and works well for areas where you do not want your skin to be greasy, like the face and neck," Downie said.
FARMACY
The name says light; the formula says light-but-mighty. You'll see glycerin as the third ingredient here, followed closely by three forms of hyaluronic acid. The buttery formula melts right into the skin and keeps the moisture coming for long-lasting relief.
Use a gentle exfoliator
We ask a lot of moisturizers, and sometimes they need a little help. "Don't forget to exfoliate in the winter," Caglia said. "When done gently, it will help your moisturizer to penetrate better."
Downie likes products with lactic acid, an alpha hydroxy acid that's considered the most hydrating of its kind. If you find the thought of using an acid in the winter off-putting, consider this: unlike its friends in the AHA group text (I said what I said), lactic acid supports exfoliation and skin sloughing in a more gentle way, so it's ideal for sensitive (aka winter-weary) skin.
Try a sleeping mask
Think of a sleeping mask as the final "seal" that sort of locks everything in underneath. You can use an extra layer of your current moisturizer or hydrating face mask, or try a product specially formulated to leave on overnight.
Stick with the sunscreen
Extreme temperatures exacerbate skin conditions like rosacea and eczema. "Cold weather in particular makes rosacea more red and eczema more flaky and itchy. Proper moisturizers and sunscreens are a must," Downie said, who likes the easy-to-find formulas from Aveeno and Neutrogena.