If you're a girl on a budget (same), it's an age-old question: what pieces should I buy this season?! Don't worry, we've got your back. We rounded up our favorite, classic wardrobe workhorses — the pieces that never go out of style, that will hang in your closet for years and years to come. The pieces you can feel great about spending a little extra on — because you know the investment will pay off in the end. The pieces you'll love reaching for — again and again.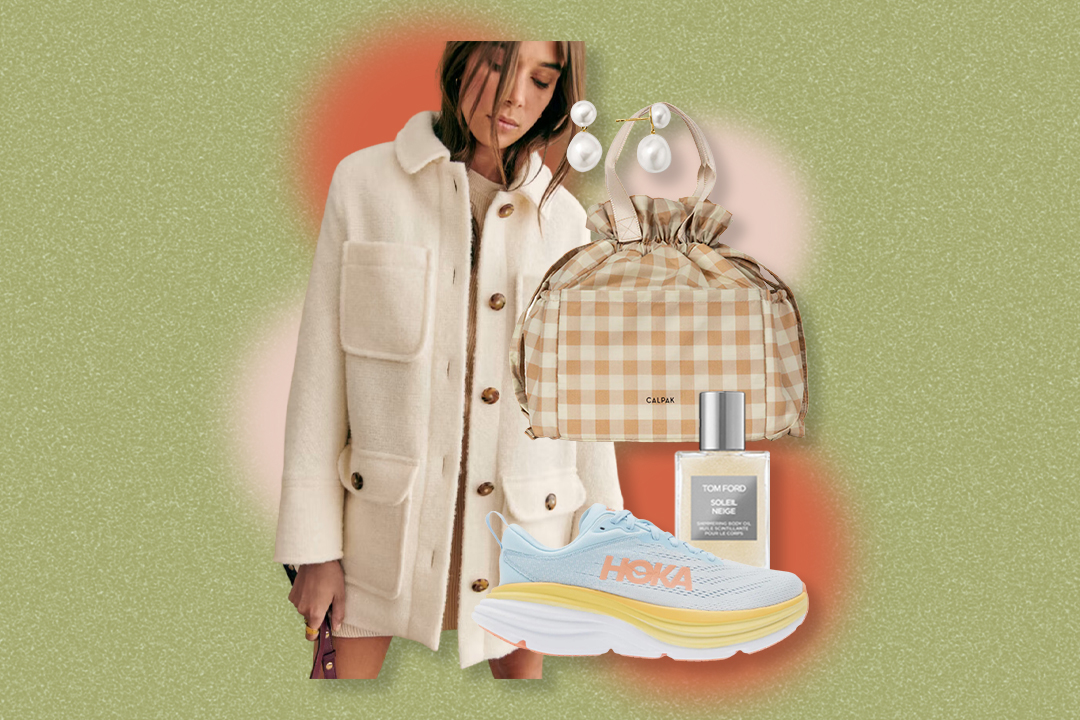 A classic silk button-down is the fall wardrobe workhorse of your dreams. Pair it with everything from knockabout jeans to a crisp blazer in a menswear moment a la Blake Lively. We're ~obsessed~ with Everlane's clean silk — an investment that's worth it every. single. time.
Long Sweater / Silk Shirt / Corduroy Skirt / Bow Mules
Is there anything as chic af as a classic wool coat in a rich camel? It's a neutral that feels warm and cozy for braving the cold — we're loving this version to cinch over all your fave fall outfits.
Camel Coat / Burgundy Blouse / Jeans / Heeled Mules / Chunky Gold Hoops
Cashmere is basically synonymous with treat. yo. self. The coziest investment piece you'll love slipping into — from work to weekend.
Quilted Jacket / Cashmere Sweater / Plaid Monogrammed Scarf
We stan a sleek pair of black pants that fit like a freakin' glove. An essential piece for any wardrobe, in any season.
Faux Fur Coat / Cozy Sweater / Black Pants / Suede Heels / Statement Earrings
A basic black turtleneck in whisper-thin fabric is the layer piece your fall wardrobe is dying for — under blazers, button-downs, cozy knits, anything and everything.
Oversize Blazer / Thin Turtleneck / Coated Skinny Jeans / Suede Boots
Classic suede boots — in black, of course — are the leather jacket of the footwear game. Incredibly versatile, ready to be dressed up or down, and sexy while still work appropriate.
Camel Zip Up Coat / White Thermal / Jeans / Boots / Statement Earrings
Last but never least — rich leather loafers in the prettiest cognac shade. Sally Albright, is that you?
Plaid Blazer / White Tee / Ponte Pants / Structured Bag / Loafers